Boko Haram 'destroys' 25 MTN Nigeria base stations
By Henry Ifeany*
Nigerian terrorist group, Boko Haram, has allegedly destroyed over 25 telecommunication masts belonging to mobile operators in the northern parts of the country.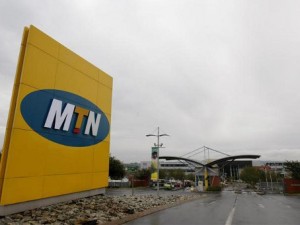 Apart from the 25 masts having been allegedly destroyed, four MTN Nigeria staff have also been reportedly killed by Boko Haram in Maiduguri, Borno State while the group was said to be trying to bomb one of the company's base stations.
MTN is a pan-African mobile network giant with 22 operations in Africa. But Nigeria is MTN's biggest market as its number of subscribers exceeds more than 62 million in the West African nation according to the company.
Meanwhile, the reasons for Boko Haram's attacks could be related to its threats three months ago, in which it warned all telecommunications companies operating in the country to stop assisting law enforcement agencies to track the group's activities.
The local terrorist group has been responsible for series of bomb attacks on churches, mosques, government buildings and hotels in the country. And no fewer than reportedly 10,000 people have been killed.
The groups' demands include the eradication of western education and influences on the country. It further wants Nigeria to be an Islamic nation with Sharia laws.
Police Spokesman, Frank Mba, confirmed the report and said the police are on the trail of the perpetrators of the act.
"We received the report of the destruction of over 25 telecoms mast in Maiduguri and the killing of 4 MTN staff. Our men are on top of the situation and we will definitely apprehend the culprits," he said.
President of the Association of Licenced Telecommunications Companies of Nigeria (Alton) Gbenga Adebayo, also confirmed the incident.
"I received information few hours ago that some base stations in the north east Nigeria were bombed by some elements. About 25 base stations were involved. I do not know why they did that," he said.
Adebayo asked government to come to their aid by enacting a law that will criminalise the destruction of telecommunications infrastructure.
Reacting to the incident, Olajide Aremu, Manager, network operation centre, Globacom urged the office of the National security Adviser (NSA) and the police to help in the protection of telecom equipment as critical national ICT infrastructure.
Regulatory affairs manager, MTN Nigeria, Bankole Falade, in his reaction said the effect of the vandalisation of the base stations and fibre optic cables will be felt by the banking industry as bank customers may find it difficult to make withdrawals at the automated teller machines.
* Source:www.itwebafrica.com