Activities of herdsmen threaten Green Ghana initiative
By Papisdaff Abdullah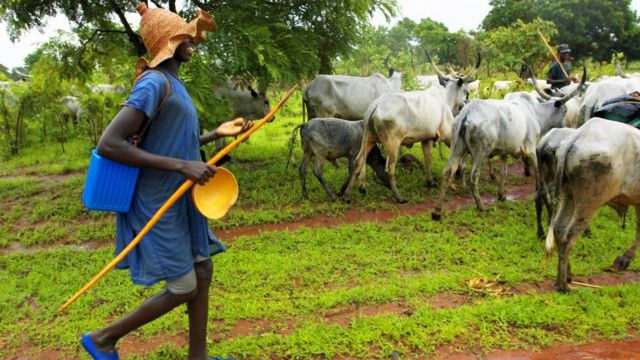 The Ghana government's Green Ghana initiative is facing a serious setback in the Bono Region of the country due to activities of herdsmen and their cattle.
The initiative is aimed at restoring Ghana's depleted forest cover and to reduce the impact of climate change.
Sunyani, the capital of the region has seven forest reserves that cover seven political districts including Banda, Tain, Wenchi, Sunyani and Sunyani West. Unfortunately, five forest reserves are being ravaged by the activities of herdsmen through cattle grazing.
This development has compelled the Forestry Commission of Ghana to make a clarion call to the security services and traditional authorities for immediate action to rid forest reserves of herdsmen and their cattle.
The Omanhene of the Berekum Traditional Area, Daasebre Dr Amankonah Diawuo said the issue of cattle grazing within the forest reserves must be tackled with all seriousness to prevent further destruction of trees planted as part of reforestation efforts and natural resources in general.
He added that the activities of the herdsmen are a threat to the forest reserves and food crop production and the time to act is now.
The destruction of the reserves is worth millions of Ghana Cedis, it also poses a serious threat to investments in reforestation by both the government and private entities like FORM Ghana. Again, tree planting projects undertaken by more than a 1000 Youth in Afforestation Beneficiaries is under threat along with their jobs.
The reserve has been drastically degraded as a result of intensive grazing by hundreds of cattle and the burning of the forest by the herdsmen. They move from one place to the other as the cattle fed and destroy the vegetative cover.
The herdsmen are suspected to be from neighboring countries and Northern Ghana. So far four herdsmen have been arrested, the police said.
The Sunyani District Manager of the Forestry Commission, Frank Brobbey said the situation is getting out of hand.
Brobbey said: "Rearing animals in the forest reserves is illegal under the Forest Protection Act. It is clear that we should not do that. It's against the supreme interest of Ghana, we should all rise against the rearing of animals in our forest reserves"