Blinken Reveals Six Ways America Will Foster Trade Partnership With Africa
By Samuel Ouma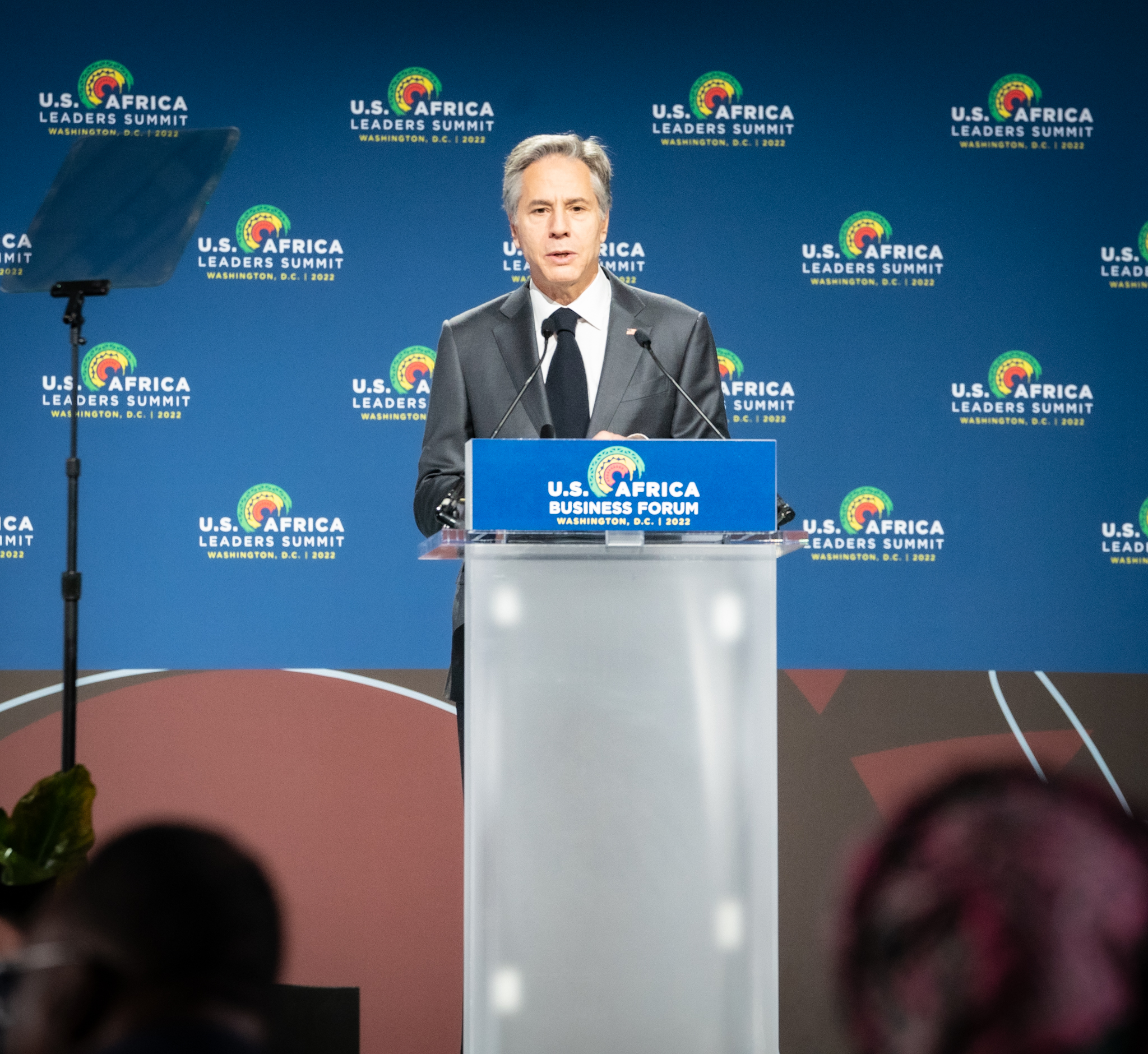 The United States Secretary of State Antony Blinken on Wednesday said the United States and African nations have the potential to build one of the 21st century's most successful economic partnerships.
Speaking at the US-Africa Business Forum Lunch held at the Walter E. Washington Convention Center, Washington, D.C, Blinken said that if America and her African counterparts increase their share of imports and exports by 1 per cent, they will stand a chance to generate an additional $34 billion in revenue for Africa, $25 billion in revenue for the United. More than 250,000 good-paying jobs will also be created as a result.
"Take the younger workforce in Africa, for example, demanding more, higher-quality jobs, constantly looking for ways to upskill. If we provide them with the chance to do that, we have a chance to build one of the most talented workforces, one of the most dedicated consumer bases, in the world," said Blinken.
While recognizing benefits accrued as a result of trade ties, he pointed out that trade between African nations and America in 2021 amounted to more than $80 billion and created hundreds of thousands of jobs for workers in both countries.
Blinken identified six areas that are being taken into account by the U.S. to strengthen trade and investment links with the African continent.
First, the State Department and other agencies will organize many commercial diplomacy trips, where leaders from across the U.S. Government and private sectors can work together to identify African partners and source business opportunities.
Second, America said it will step up its economic diplomacy efforts by working with the Business Council for International Understanding to enhance the abilities of its embassies to identify suitable local partners and to assess investment conditions on the ground.
Third, it will broaden its efforts across the whole investment pipeline, from creating investment opportunities to supporting strong agreements and assisting in their closing.
The U.S. will also continue to work with African partners to bolster the building blocks of a strong business environment.
Finally, Blinken said America will channel more U.S. private sector investment to the vast growth industries across African nations, including clean energy, health care, and digital sectors.
At the same time, Blinken launched the Technical Assistance for Bankable Infrastructure program to boost private sector investment in Africa's growth sectors.
This program will make it easier for the U.S. private sector to provide technical assistance to partner African governments so that African officials can better identify commercially viable infrastructure projects.
"At the heart of these programs, these initiatives that I've touched on today, there is one very simple and fundamental goal: working more closely together so we can deliver for our people on the issues that actually matter most to them in their daily lives," said Blinken.