Is Cameroon A Reliable International Partner?
By Rebecca Tinsley*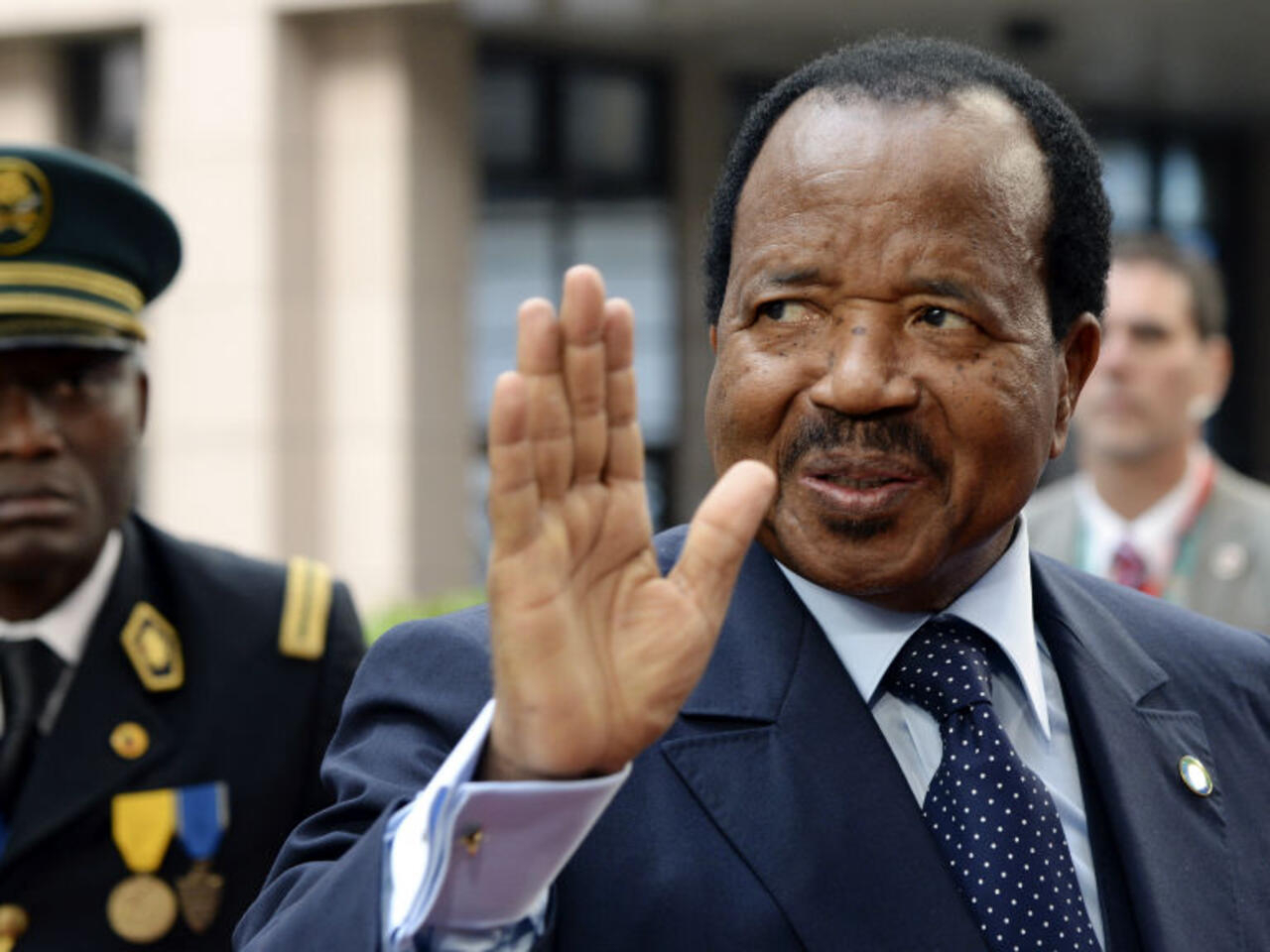 In recent weeks it has emerged that the government of Cameroon is moving closer to the Kremlin at a time when other countries have distanced themselves. As the International Monetary Fund warns Yaoundé yet again to reform its governance and economy, diplomats and investors will be questioning whether Cameroon is a reliable partner.
A risk analysis assembled by the nonpartisan Global Campaign for Peace & Justice in Cameroon warns that Cameroon's deteriorating security situation and Yaoundé's reluctance to resolve the Anglophone Crisis are damaging its international reputation. The conflict in Cameroon's predominately English-speaking regions has battered the regions' economies, while causing massive displacement and destruction.
The Canadian government recently hosted three pre-meetings between Yaoundé and several Anglophone separatist groups and representatives, aimed at paving the way for inclusive negotiations. However, the process stalled after a Cameroon government communiqué denied engagement. If President Paul Biya's administration continues to seek a military solution to the long-running separatist crisis, a stalemate of violence will deter investment, and all will keep suffering.
Cameroon's growing relations with the Kremlin may also cause potential international diplomatic partners and investors to distance themselves. In the wake of Russia's invasion of Ukraine, Cameroon renewed a military agreement with Russia, and last month, Cameroon again chose to be absent during a United Nations General Assembly resolution on Ukraine.
An S&P Global Market Intelligence report published this week states that Cameroon is helping Russia's so-called "dark fleet" to avoid sanctions. "Since the Russian invasion of Ukraine, vessels are moving to the Cameroon flag in the hope that suspicious vessel practices, including membership of a shadow fleet, would not be regularly scrutinised or inspected," the S&P white paper stated.
There are also concerns that Yaoundé may expand its ongoing relationship with the controversial Wagner Group, the Russian mercenary company subject to international sanctions. The Wagner Group, accused of atrocities in Ukraine, Mali, Libya and beyond, already uses Cameroon's port of Douala to import heavy equipment and export resources it questionably extracts from Central African Republic.
Global businesses considering working in Cameroon may be deterred by widespread corruption of officials and an unreliable legal and banking system, all serious barriers to prosperity. The impartial watchdog groups Transparency International and the Mo Ibrahim Foundation give Cameroon a poor report card on corruption, with Cameroon coming 142nd out of 180 countries and 36th out of 54 African countries, respectively. Both groups rank the corruption of officials in Cameroon as getting worse, despite government promises to deliver transparency and accountability. The World Bank's most recent annual report on the business environment also described a deteriorating situation.
In addition to taking steps to implement transparent business practices, the Yaoundé authorities should heed advice to recommit to the Canada-led peace talks. Use of an impartial facilitator to reach a peaceful agreement is seen as the best chance to improve the country's stability, security, and commercial environment. Canada will reportedly meet with Cameroon this week, allowing Cameroon to become a reliable partner by charting a route to talks and future prosperity.
*Rebecca Tinsley is a journalist and the author of When the Stars Fall to Earth: A Novel of Africa