Kenya: Police Arrest More Suspects Linked To 'Confirm' Gang In Nakuru
By Samuel Ouma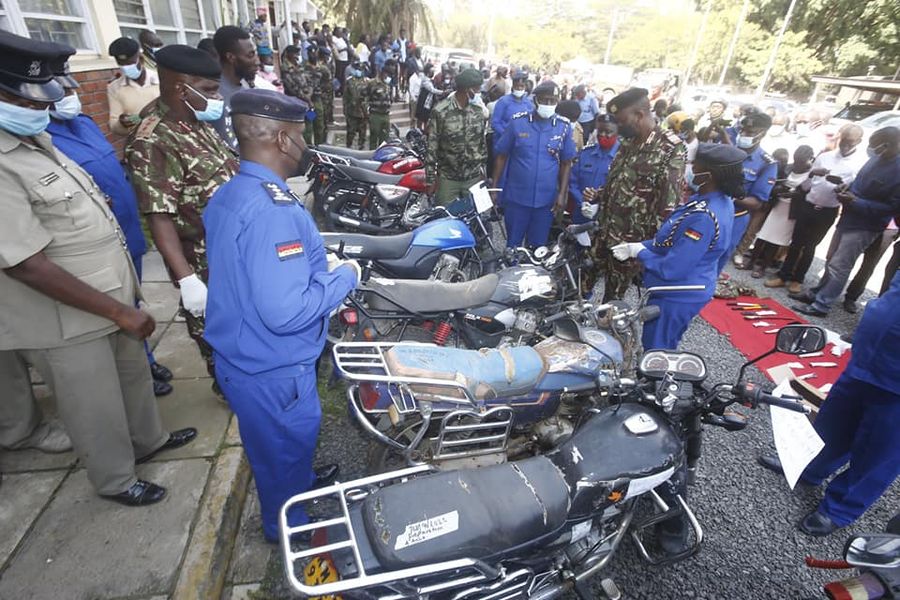 Police have intensified crackdown on the notorious 'Confirm' criminal gang which has caused mayhem through acts of criminality, including killing of innocent people in Nakuru City, Northwest of Nairobi.
During the operation, police arrested many suspects alleged to be members of the illegal group. The manhunt for other adherents is still underway.
Police have recovered crude weapons, mobile phones, and motorcycles suspected to have been used as a means of transport in their criminal escapades.
Since the operation began, 128 suspects have been arrested. The gang has been terrorizing residents of Nakuru in the last few months and has killed some women.
Maalim Mohamed, the region's police chief, announced on Tuesday, June 29, that police had recovered 406 phones, 40 laptops, 62 knives, six swords, 15 machetes, over 100 kgs of bhang, and 3,367 rolls of hard drugs, including heroine.
The gang has been linked to drug trafficking and abuse activities in informal settlement areas in the city like Kivumbini and Bondeni estates.
"We are now going to step up the crackdown because we have identified the gang's hotspot areas in various parts of the city." "We've now established a link between drug abuse and criminal gangs," Maalim said.
Nakuru East MP David Gikaria had been summoned by the Directorate Criminal Investigations to shed light on the rising insecurity in Nakuru.
The summon comes two days after a section of women were attacked and killed before their houses were torched in Mawanga, Nakuru North.