Sierra Leone: WADEMOS Network Kicks-Off Pre-Election Solidarity Mission In The Country.
By Ishmael Sallieu Koroma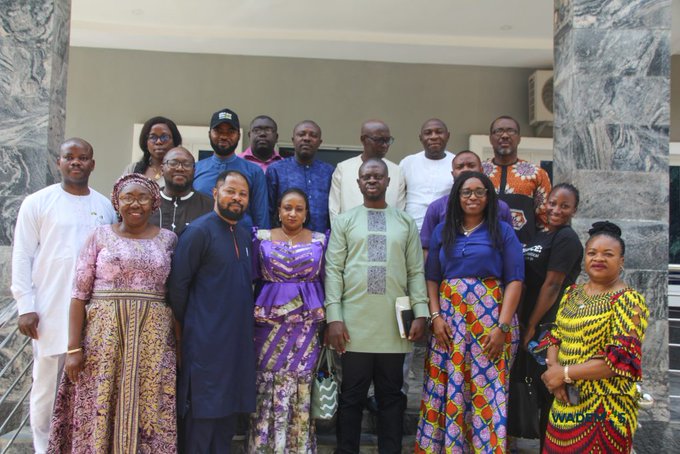 Ahead of Sierra Leone's elections in June, the West Africa Democracy Solidarity (WADEMOS) Network, a non-partisan, independent, civil society-led transnational democracy solidarity network has today  kicked off its solidarity mission in the country.
The network's visit will last from May 15th -19, 2023.
According to WADEMOS, the purpose of the pre-election solidarity mission is to provide an opportunity for civil society in West Africa to work collectively and across borders with stakeholders at the national and regional level to enhance the credibility and integrity of elections in the sub-region.
During its mission, the team will hold discussions with the National Electoral Commission for Sierra Leone, the media, civil society organizations, development partners, the National Security Agency, and the Sierra Leone Human Rights Commission, among others.
''The election observation team comprises representatives and member organizations from Women in Politics Forum (Nigeria), Center for Democratic Governance (Liberia), CDD-West Africa (Nigeria), Yiaga Africa (Nigeria), West Africa Election Organization Network (WAEON)
(Regional), and the WADEMOS Secretariat in Accra, Ghana,''WADEMOS said in  a statement .
According to WADEMOS, it believed that despite the increasing acceptance of regular democratic elections in Africa, which is positive for the continent, it said the quality of these elections remains a recurring concern for many adding that elections continue to face challenges including mistrust between political parties, citizens and Election Management Bodies, inaccurate voter register, election-related violence and in recent times the failure of technology.
WADEMOS noted that it supports elections in West Africa through the production of evidence from election assessment missions, capacity building on democracy and elections, and support for post-election review for electoral reforms adding that the Network will shares its findings on the preparations for the election with all stakeholders in the country.
The delegation will climax its activities with a press briefing and roundtable discussion to reflect on the challenges and prospects for the election and opportunities for democratic consolidation in West Africa.
The Network's mission to Sierra Leone follows a similar activity by the Network during the general election in Nigeria.
WADEMOS is a non-partisan, independent, civil society-led transnational democracy solidarity network. The WADEMOS Network consists of over 35 civil society organizations (CSO's) located in 15 countries in West Africa. WADEMOS mobilizes, coordinates, and leverages the collective power of civil society and other pro-democracy actors, resources, and opportunities within the West African Region to advance democracy and promote democratic norms and reforms in the sub-region.