Cameroon Steps Up Fight Against Female Genital Mutilation
Boris Esono Nwenfor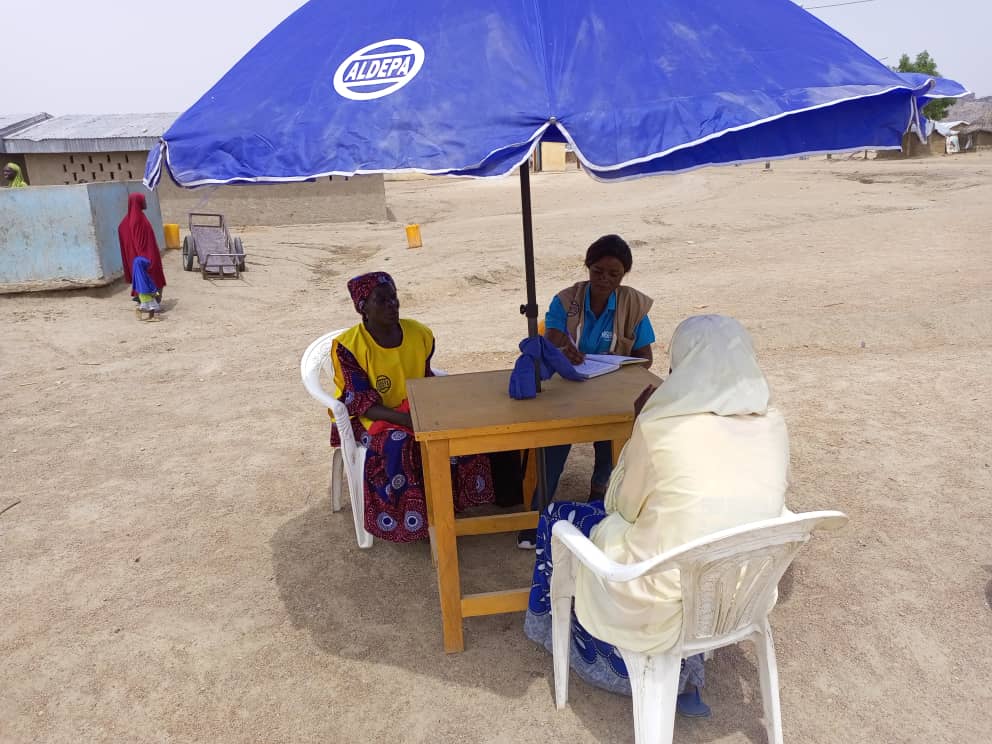 BUEA, May 19, 2023 – Female Genital Mutilation (FGM) is ostensibly the removal of female organs for cultural and traditional beliefs. Although Cameroon's government outlawed female circumcision in 1994, it is still being practised in some parts of the country, including the Logone-et-Chari Division, Far North Cameroon.
Cameroon's Minister of Women's Empowerment and the Family, Marie Therese Abena Ondoa said "It all begins from the family. The family head should not be the instigator but rather the protector of the girl child aged between 5 years to 9 years from such a cruel practice on grounds of fetish beliefs of wanting them to remain faithful to their husbands."
Today, men and boys are more educated and receptive to change than before, and in some countries, they are more likely to disapprove of female genital mutilation and domestic violence than women and girls. Partnering with men and boys, without detracting the focus from women and girls, ensures families, communities, institutions, and policy-makers support and invest in girls to promote the elimination of female genital mutilation.
"The practice of Female Genital Mutilation is a tradition, which is why the theme of this year is a partnership between men and boys to fight it together. When we involve all of these people, it can work. But, because of tradition, belief, and because some women have commercialized it, it is very difficult to combat it," Veronica Njenu, Chief of Service, Women's Rights at the South West Delegation of the Ministry of Women's Empowerment and the Family said.
"It is still going on even without our knowledge and it is difficult to eradicate it. Men, boys and traditional rulers need to step up in the fight against Female Genital Mutilation. Even men and boys are involved, it will at least change the dynamics and narratives of Female Genital Mutilation in Cameroon."
What the law says on FGM
The Constitution of the Republic of Cameroon (1996), 1 as amended in 2008, does not explicitly refer to violence against women, harmful practices or FGM. The Preamble states, however, that everyone has the right to physical and moral integrity and that under no circumstances shall any person be subjected to torture, to cruel, inhumane or degrading treatment.'
Law No. 2016/007 of 12 July 2016, commonly known as the 'Penal Code' of the Republic of Cameroon, contains a section specifically referring to the criminalization and prohibition of 'genital mutilation', this is the main law relevant to FGM in Cameroon.
The Penal Code (Section 277-1) of the Republic of Cameroon does not provide an explicit definition of FGM nor reference solely female genitalia; rather it refers to mutilation of 'the genital organ of a person, by any means whatsoever'. It outlines the criminal offences related to the performance of genital mutilation, including repeat offences and those for commercial purposes.
It does not, however, criminalize aiding and abetting FGM or failure to report the practice. Section 350 ('Assault on Children') of the Penal Code specifically addresses genital mutilation committed on children and provides a more severe punishment if the offence is committed against a person under 15 years of age. Genital mutilation is not criminalized in Cameroon if it is 'performed by a qualified person and to save life' (Section 277–1[4]). The Penal Code does not, however, define a 'qualified person', nor does it specify under which conditions it would need to be used to 'save life'.
Endless trauma for many survivors
Many young girls, however, are currently battling various complications as a result of Female Genital Mutilation. A 15-year-old victim who prefers to keep her identity anonymous recounts her ordeal. "I live in Cameroon but my family is based in Chad. During one school break my mother came and took me home. I was only 12 years old then. They circumcised me once I got there and ever since I haven't been the same."
"I felt so much pain in the process, and when I came back to Cameroon I went through trauma, endless day and nights of tears, and refusal to go back to school. After more than three months I resumed school and life normally. I must say I can't wish this for any young girl."
Activists say more needs to be done to reach the U.N. goal to end FGM worldwide by 2030. "It is estimated that around 200 million girls in the world alive today have undergone one form of FGM or another globally," said Anne Njuguna, Plan International's Regional Disaster and Risk Management Specialist. "It is further estimated that 15 million more girls will undergo FGM by 2030, and these girls are between the ages of 15 and 19 years old. This is a huge number that we cannot allow to happen."
While the United Nations and various humanitarian organizations are continuing to make an impact, there is still room for improvement. Cameroon has made progress regarding female genital mutilation over previous years, yet much of it has stagnated in recent years. Despite the negative impact of COVID-19, the nation is continuing to fight for progress.