Zambia: Bishop Trevor Mwamba On The Resurrection Of UNIP
By Ajong Mbapndah L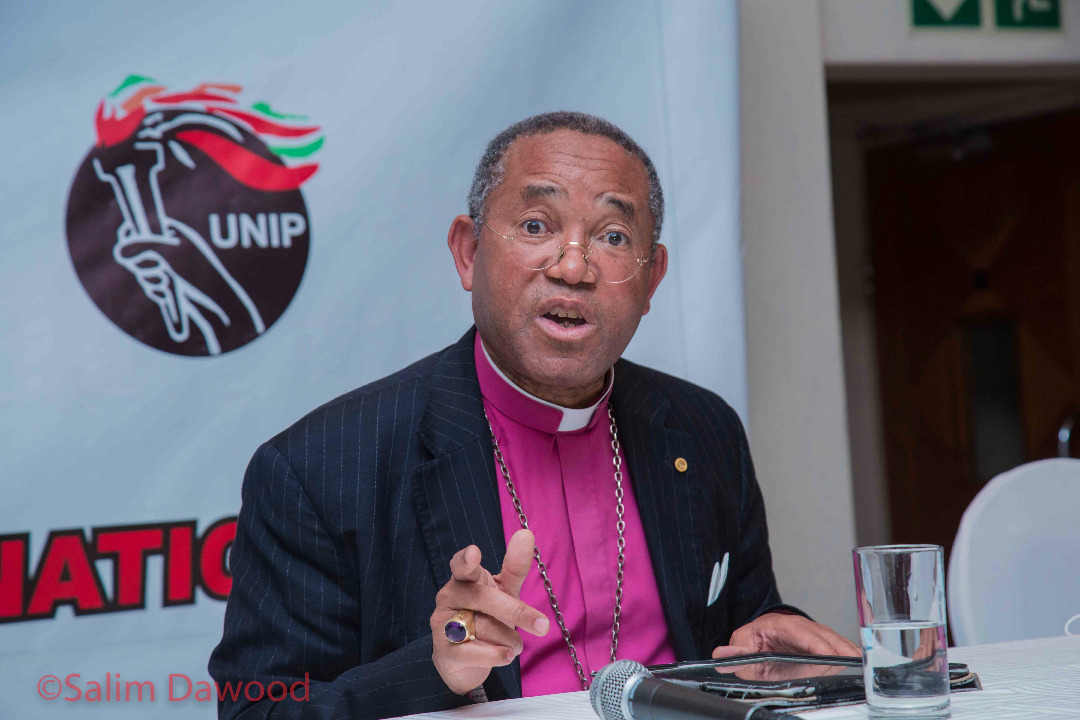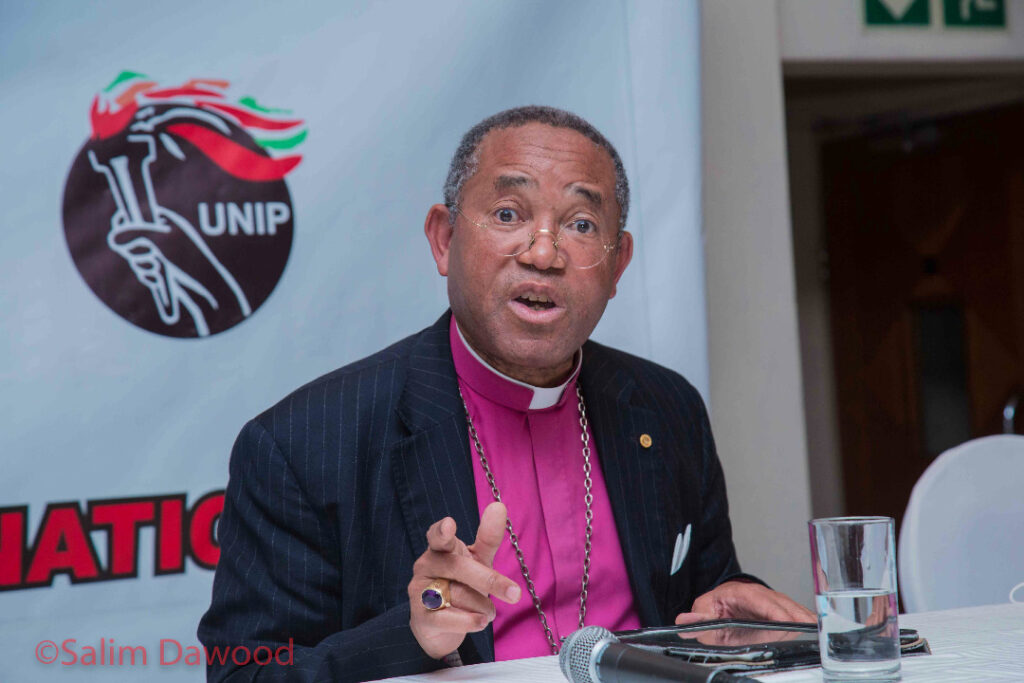 The task is challenging, challenging to the extend some may see it as impossible in the present-day Zambia, but The Rt.Revd. Dr. Musonda Trevor Selwyn Mwamba believes firmly in the task of preserving the legacy of founding President Kenneth Kaunda and United National Independence Party-UNIP.
Taking over the reins of UNIP on an Easter Sunday summed up the devotion and  seriousness with which Bishop Trevor Mwamba took the  task of resurrecting party whose fortunes had gone South since the ouster of President Kaunda in 1991.
"As a historic party within and outside, UNIP cannot be erased from the consciousness of the Zambian people. UNIP forms the identity of Zambia and the region," says Bishop Trevor Mwamba.
The rebuilding of UNIP requires effective communication, transparency, and inclusivity to bring members together, understand their concerns, and create a shared vision for the future, Bishop Mwamba says . Undaunted by the myriad of challenges Bishop Trevor Mwamba is of the firm believe that the rebuilding efforts will reinvigorate UNIP, attract new followers, and position it to compete more effectively in future elections.
 In the interview which also offers broad insights and perspectives on developments in Zambia, the leadership of current President Hichilema, Chinese influence , the African Union and more, Bishop Trevor Mwamba believes it is critical for Zambians to emulate the kind of integrity that graced the life of late President Kenneth Kaunda. It is only with virtues like integrity that Zambia and the world can be made better, he says.
It's been a couple of years now since you took over the leadership of United National Independence Party-UNIP, may we know how the party is doing?
Bishop Trevor Mwamba: Two years ago, on Easter Sunday April 4th, 2021. I took over the leadership of the United Nation from my predecessor Mr. Tilyenji Kaunda who had been President of the Party for 20 years. As a Christian, I thought it was an auspicious date when Christendom celebrates the Resurrection of our Lord Jesus Christ from the dead. So, on a political level we could say UNIP resurrected then!
 Now, whenever there is a leadership change in a political party, it is essential to focus on rebuilding for its survival and growth. Under my leadership, we are infusing fresh ideas, a focused vision, and a new direction for UNIP, but we also face the challenges of changing mindsets, attitudes, whilst retaining the support and loyalty of party members who were loyal to the previous leadership.
 The rebuilding of UNIP requires effective communication, transparency, and inclusivity to bring members together, understand their concerns, and create a shared vision for the future. This process entails strengthening UNIP's grassroots organization, engaging new and young members, diversifying the Party's base, and reaching out to disenchanted supporters. It is our belief that our rebuilding efforts will reinvigorate UNIP, attract new followers, and position it to compete more effectively in future elections.
 I often think of what President Woodrow Wilson of America, once said, 'what use is a political party unless it's being served and used by the nation for some great purpose.'
 This is the essence of UNIP's founding which we are reviving to be inspired again by the 'great purpose' of service to the nation to effectively serve and be of use to the nation for the greater good.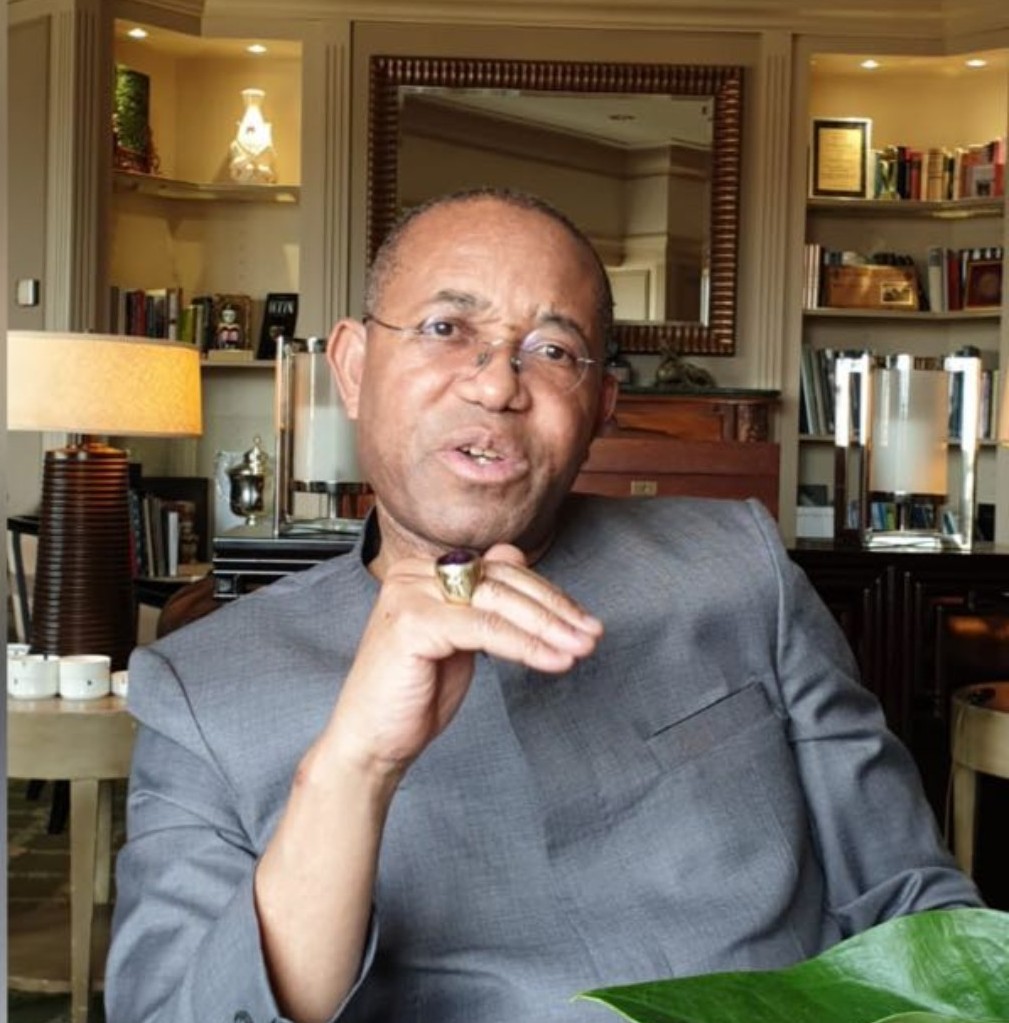 For the historic party that UNIP should be may we know why the fortunes of the party have continued to go downhill since the late President Kaunda left office?
Bishop Trevor Mwamba: UNIP is indeed a historic party in Zambia as well as in Africa. UNIP in Zambia is the oldest political party that brought about independence and on attaining it focused on developing the country for the benefit of the citizens. In regard to Africa UNIP is pan African. UNIP supported the liberation movements, such as, the African National Congress (ANC) of South Africa; South African Communist Party (SACP); (FRELIMO) of Mozambique; MPLA of Angola; SWAPO of Namibia; ZANU and ZAPU of Zimbabwe; by hosting them in Zambia and giving them financial, material, military, and moral support.
 The support of the liberation movements in Zambia came at a great human, economic, and infrastructure cost to the country.
 When UNIP lost power in 1991 through a democratic election to the Movement for Multiparty Democracy (MMD) led by Mr. Frederick Chiluba. President Kaunda was magnanimous and humbly conceded defeat by accepting the people's will. He doing so became the father of democracy in Zambia and Africa having created the democratic space and accepting it's results thereafter.
 In this light your question is very important in seeking to know why the fortunes of the party went downhill after the late President Kaunda left office. The simple answer is that President Chiluba's view of democracy was of smokes and mirrors.
 He was an artist of deception with the gift of the gab who projected himself as a democrat when in fact he was not. He demonstrated this by embarking on a strategy or policy of deliberately trying to destroy UNIP.
 Some examples will suffice. First, fearful that President Kaunda could possibly beat him at the polls in the 1996 elections he amended the constitution by including a parentage clause which barred a presidential aspirant from contesting the presidency if both parents were not of Zambian birth. This disqualified President Kaunda whose parents came from Malawi though he was born in Zambia.
The irony was that President Kaunda had ruled Zambia for 27 years! In protest UNIP boycotted the 1996 elections and forfeited all the seats they had in parliament.
 The party demonstrated that Zambia could not claim to be democratic by eliminating other participants, and that time as a country we never rose to the occasion by demanding fresh elections.
 Second, the government compulsorily acquired under the Lands Acquisition Act, land on which was built the New UNIP Headquarters. President Chiluba decided that it was in the interest of the government to acquire the property. It's now a government complex where some government ministries are based.
 Third, on Christmas Day 1997, President Kaunda was arrested on unspecified charges. He was released from prison on 31st December 1997 and placed under house arrest. His release came after former President Julius Nyerere of Tanzania visited him in jail. President Chiluba was under a lot of international pressure to release President Kaunda.
 Fourth, President Chiluba maliciously mistreated President Kaunda during his tenure in office, for example, he instructed all Zambian diplomatic missions not to welcome and receive President Kaunda whenever he travelled abroad. However, President Kaunda was welcomed by many friendly African embassies who held him in high esteem to the embarrassment of the Zambian diplomats and government.
 Fifth, UNIP was infiltrated by President Chiluba's agents to destroy the Party from within. One of the infiltrators was elected President of the Party.
 Sixth, President Chiluba's government instructed the government-controlled media, TV and radio to report negatively about the Party.
 These few examples, there others distressing such as the assassination of President Kaunda's son Major Wezi Kaunda, illustrate why UNIP's fortunes went downhill over the last few decades.
 It's a tale of a leader who instead of strengthening democracy by working with his predecessor and building on the good achieved instead sort to destroy him and everything connected to UNIP which he perceived as threat to his power.
 In the end President Chiluba lost all credibility as a 'democrat' when he tried to run for a third term and was utterly rejected by the wise Zambians.
 As a historic party within and outside, UNIP cannot be erased from the consciousness of the Zambian people. UNIP forms the identity of Zambia and region.
 As a liberating party, it's unique from other subsequent parties. UNIP has birthed the vision and spirit of Zambia's identity in the national slogan "One Zambia One Nation", which in fact is the motto of the Party enshrined in the UNIP Constitution.
 UNIP's undying value is premised on the truth that people above all matter and government must always exist to serve the interests of its citizens. This is the essence of UNIP's philosophy of Humanism based on social democratic principles.
 UNIP as a historic Party is an important part of our identity, how Zambia came about, the challenges and difficulties it faced; the successes and failures it experienced; what we learn from it all; and how we can build a better Zambia. It's all essential to the development of a nation.
 Marcus Garvey wisely wrote:
 "A people without knowledge of their past history, origin and culture is like a tree without roots".
 An essential part of Zambia's wholesome growth as a nation is for her citizens be aware of UNIP's vital place in the nation's history and identity and therefore our lives. Lest we be "…like a tree without roots".
 In the rebuilding and revival of UNIP is the rediscovery of our history taking us uphill.
At the last Presidential elections, UNIP did not do well, it was your first shot at the top job in Zambia, may we know what lessons were drawn from that experience and what is it you and the party are doing to prepare for the next elections?
Bishop Trevor Mwamba: Being elected President of UNIP, three months before the General election was certainly a challenge, however, it was vital for us to fully engage in the election and utilise the experience to gain insight and truly understand the electorate, their concerns and have a deep and thorough understanding of the challenges firsthand on the ground. It was an extraordinary experience, and I was privileged to meet citizens from every Province, it deepened, my appreciation of the challenges and opportunities, as well as lessons learned after the election.
First and foremost, it was important for UNIP conduct a thorough analysis of the election outcome. This included examining messaging, campaign strategy, and how the opposition was able to gain support. It was also vital to understand the concerns and needs of the voters who chose not to support UNIP, and to make efforts to address their issues.
 This was also a reminder to our members to remain engaged and active in the Party, and not to distance oneself after the defeat. By remaining involved and contributing to the rebuilding effort, active members continue to make valuable contributions to the Party's future success.
 Finally, in our commitment to sustaining democracy, it was essential for UNIP to acknowledge and accept the result, and to move forward with a positive attitude and a willingness to learn and grow from the experience.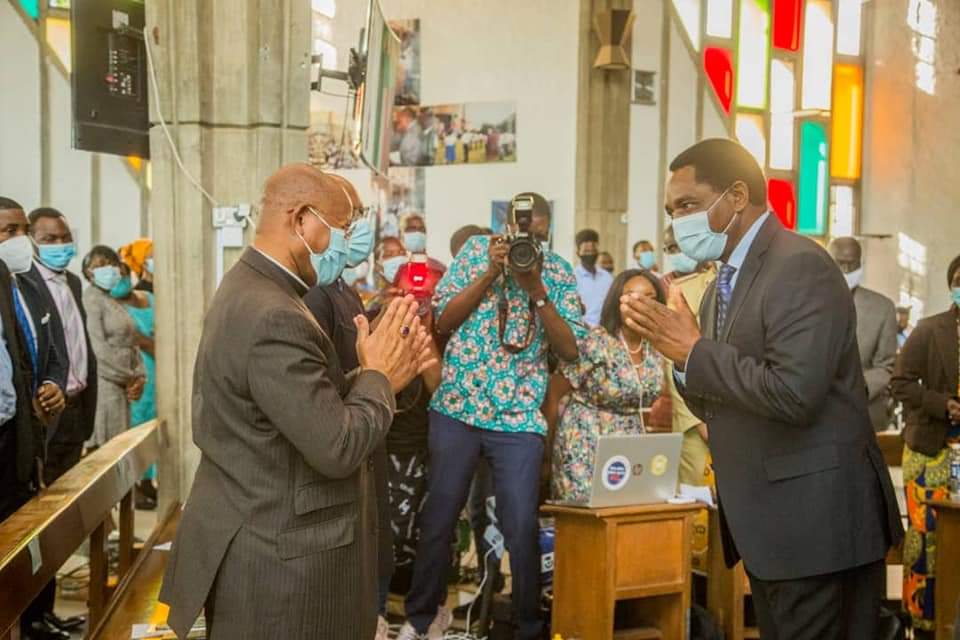 What do you make of the way the way current President Hichilema has managed the country since his election?
Bishop Trevor Mwamba: I think it's important to recognise that any president faces challenges in governing a nation. One of the primary difficulties is navigating the complex political landscape and balancing the needs and wants of different groups within society.
 Every president has their unique style just as people dance differently. Our analysis of how President Hichilema has managed the country hitherto is to commend him on
repealing the death penalty and the offence of criminal defamation of the President.
 This is a positive step making Zambia compliant with the 1966 International Covenant on Civil and Political Rights.
 The President's act augurs well towards the promotion of human rights and free speech.
 We commended him too for the considerable progress made to repeal and replace the archaic colonial Public Order Act.
 We would further urge the President to repeal expeditiously the remaining repressive laws on the statutes. Of which the top two are the Cyber Security and Cyber Crimes Act allowing the authorities to tap and confiscate electronic devices without proper safeguards.
 The Penal Code Act on which the Zambia Law Development Commission completed a 10-year comprehensive review and the Criminal Procedure Code and recommended the immediate removal of several provisions restricting human rights.
 The President is also focusing on enacting the Law on Access to Information – giving Zambians the right to seek, receive, and impart information held by public bodies.
A law which previous governments have promised and failed to deliver.
 President Hichilema's moves markedly indicate his administration's commitment to promoting human rights and advancing democracy. 
 More significantly for President Hichilema is to keep focus on the specific campaign promises made to the Zambian people when he was a presidential aspirant. These promises assured a lower cost of living and higher standard of life. Sadly, these promises have not been met in part because the government has chosen to go the route of the IMF.
 On the question of mining the Zambian mining investment firm ZCCM-IH has hired investment bank Rothschild & Co for a strategic review of Mopani Copper Mines.
ZCCM-IH had sort a financial adviser to restructure Mopani and help find a new external investor for the mining complex, which Glencore had sold.
 it's mind boggling that the government would seek a foreign consulting firm and pay them millions of dollars to advise on a matter requiring expertise already in place in the country.
 Our government would have established a group of Zambian mining engineers, metallurgists, lawyers, and consultants to address the mining challenges. Zambia has considerable local talent in this regard. Our government would have used that talent.
 Since its founding in 1959 UNIP's driving ideologies are based on uplifting the lives of ordinary Zambians, safety and security, education, humanism, pan Africanism and socio-economic sustainability.
 Had UNIP won the 2021 election, we would be lifting the Zambian citizens through various targeted policies and initiatives such as;
Economic growth is crucial to uplifting citizens and reducing poverty. The UNIP government would promote economic growth by investing in infrastructure, supporting entrepreneurship, and creating opportunities for job creation. Additionally, promoting industrialization can create more job opportunities and increase economic output.
 Education and vocational training is one of the primary tools for social transformation and economic growth. A UNIP will uplift its citizens by focusing on improving the quality of education and making it accessible to all. A UNIP government will invest in building more schools, hiring qualified teachers, providing resources and materials, and ensuring that education is affordable for all.
 Safety and security are paramount to citizens' well-being and would be a top priority for the UNIP government. A UNIP government will take appropriate measures to ensure the safety and security of their citizens. This includes providing adequate law enforcement, strengthening the justice system, and increasing public safety measures.
 Humanism is another essential aspect of uplifting citizens. A UNIP government both historically and in the future is focused on humanism, values the dignity, rights, and welfare of each individual. The government must ensure that citizens have access to basic healthcare, social services, and protection from discrimination and violence.
Promote Pan-Africanism is a philosophy that seeks to unify African peoples and promote African identity and destiny.
 A UNIP governments will uplift the Zambian citizens by promoting Pan-Africanism through various initiatives. This includes promoting African culture and heritage, encouraging regional integration, and strengthening ties with other African countries.
 Sustainable socio-economic development is vital for ensuring that development is inclusive and benefits all citizens, including future generations. A UNIP governments will promote sustainable development through various policies and initiatives, such as encouraging green energy, promoting conservation, and addressing issues related to climate change.
 In conclusion, UNIP has since inception been focused on unity and uplifting Zambian citizens, ensuring that all citizens have the opportunity to live fulfilling lives. By focusing on education, safety and security, humanism, Pan-Africanism, economic growth, industrialization, and sustainable socio-economic development, a UNIP government will improve the lives of their citizens and promote a brighter future for all. For UNIP has always had the blueprint of the Zambia's development and where subsequent governments have made progress has been in reference to the blueprint.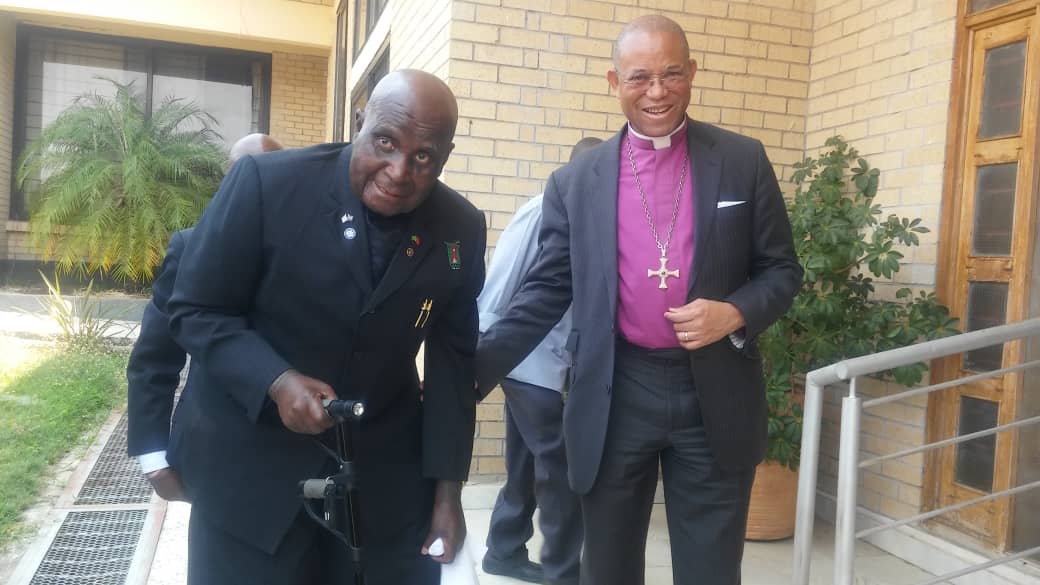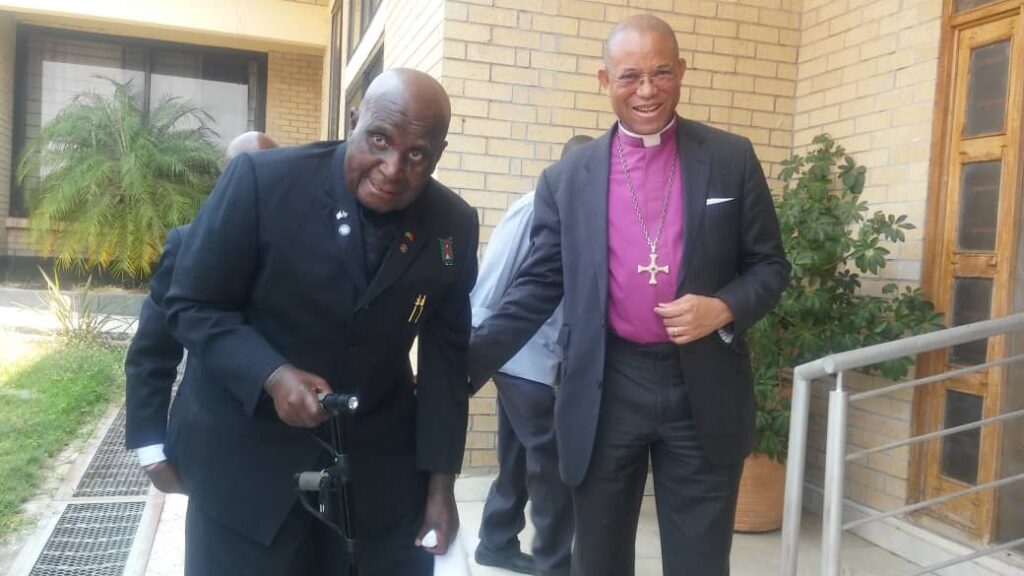 If you and UNIP were actually in office at the moment instead of Hichilema, what are some of the things you would have done differently?
Bishop Trevor Mwamba: We would not seek help from the IMF to help with our debt challenge. The history of IMF involvement in our country and elsewhere is clear. IMF programmes come with injurious conditionality which harms people's welfare.
 For example, the removal of subsidies on food and fuel leads to increased poverty.
We would therefore avoid the IMF.
Instead, we would promote pan Africanism in a meaningful way and turn to sister governments for mutually beneficial support.
 Specifically, we would approach three or four African countries and ask them to advance money to Zambia on more favourable terms than the IMF offers.
 Consider, for example, that South Africa, Nigeria, Morocco, and Botswana collectively have foreign exchange reserves amounting to $118 Billion. Zambia is seeking $1.3 billion, about 1% of the reserves held by these friendly African countries.
 The interest earned on these reserves is around 2.65%. Zambia could offer, say 3.65% interest or higher and thereby provide an incentive to these countries to lend to us.
 The capital outlay for each country participating in the proposed program would be $325 million, a minuscule amount.
 The UNIP party has been a party of unity, humanism and equitable advancement; embracing and valuing diversity.
 UNIP recognized that unity of diverse citizens promotes sustainable socio- economic development by creating a cohesive community that values collaboration and inclusivity. When individuals from different backgrounds come together, they bring with them a diverse range of skills, experiences, and perspectives that can contribute to finding innovative solutions to complex issues.
 The first Cabinet of Zambia was reflective of the diversity of the Country. By working together towards a common goal, diverse citizens can overcome cultural, linguistic, and social barriers, leading to increased trust and respect among each other. This cohesion does translate into sustainable social and economic development as shared resources and knowledge are leveraged to create more equitable opportunities and stronger communities.
 Ultimately, the unity of diverse citizens is essential to building a sustainable future that benefits everyone.
 Equitable advancement and investment in each citizen by a UNIP government towards economic emancipation is crucial to achieve a sustainable socio- economic development.
 A UNIP government would recognize the importance of investing in education, healthcare and basic infrastructure for all citizens, especially those in marginalized communities. This investment must be equitable and tailored to meet the unique needs of each individual to bridge the wealth gap and create opportunities for economic mobility.
 A UNIP government would also focus on creating a favorable environment for businesses to thrive, which would lead to job creation and development in all regions of the country. Furthermore, a UNIP government would leverage technology to create customized solutions and increase efficiency in public service delivery, which will help in minimizing corruption and increasing transparency.
 Humanism is the belief that humans should be the central focus of political, social, and cultural life. For UNIP this means that our ideals are centered around promoting the well-being and dignity of all human beings, regardless of tribe, gender, religion, or socioeconomic class.
 Humanism involves valuing individual freedom, human rights, and social justice, and promoting a society where everyone has the opportunity to reach their full potential.
 Our philosophy serves as the bedrock of UNIP's ideals because it emphasizes the importance of empathy, compassion, and cooperation in shaping policy decisions. By prioritizing humanism, we would build a platform that serves as a reflection of the values that the Party believes should be fundamental to society. Ultimately, a humanistic approach to politics can create a more equitable and just society that benefits everyone.
 It is UNIP's firm belief that with unity, humanism and equitable investment and advancement in each citizen, the government can achieve economic emancipation and create a more resilient, prosperous, and sustainable society.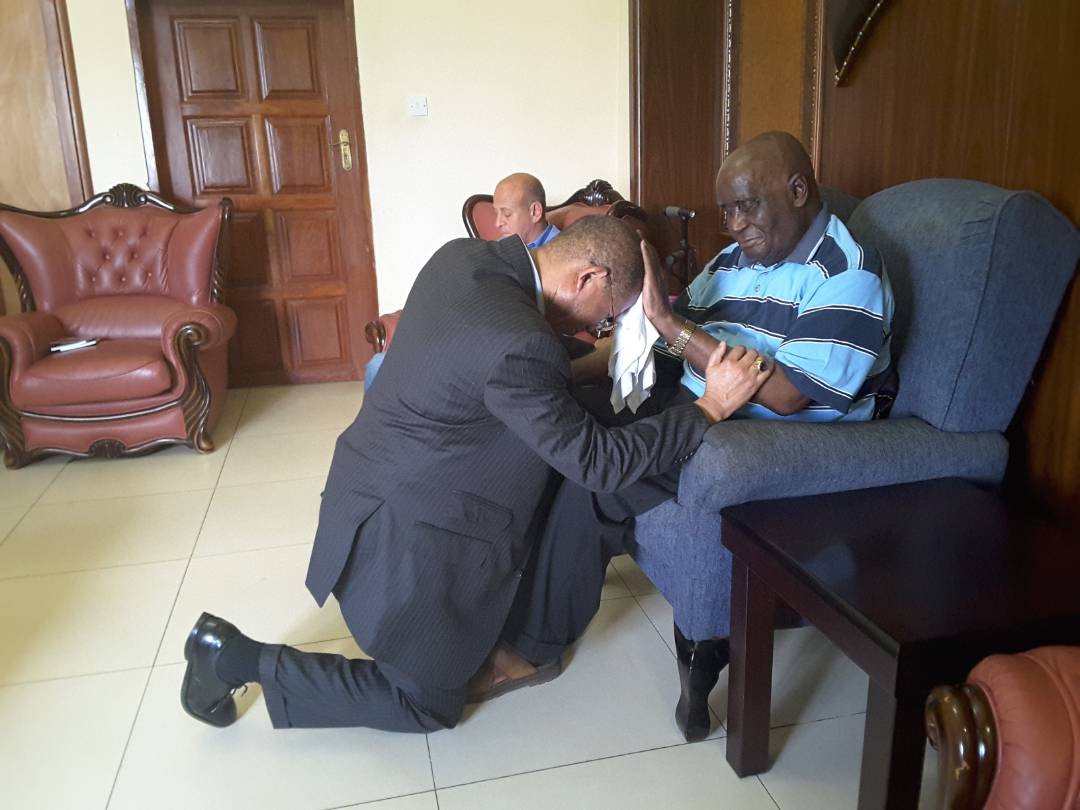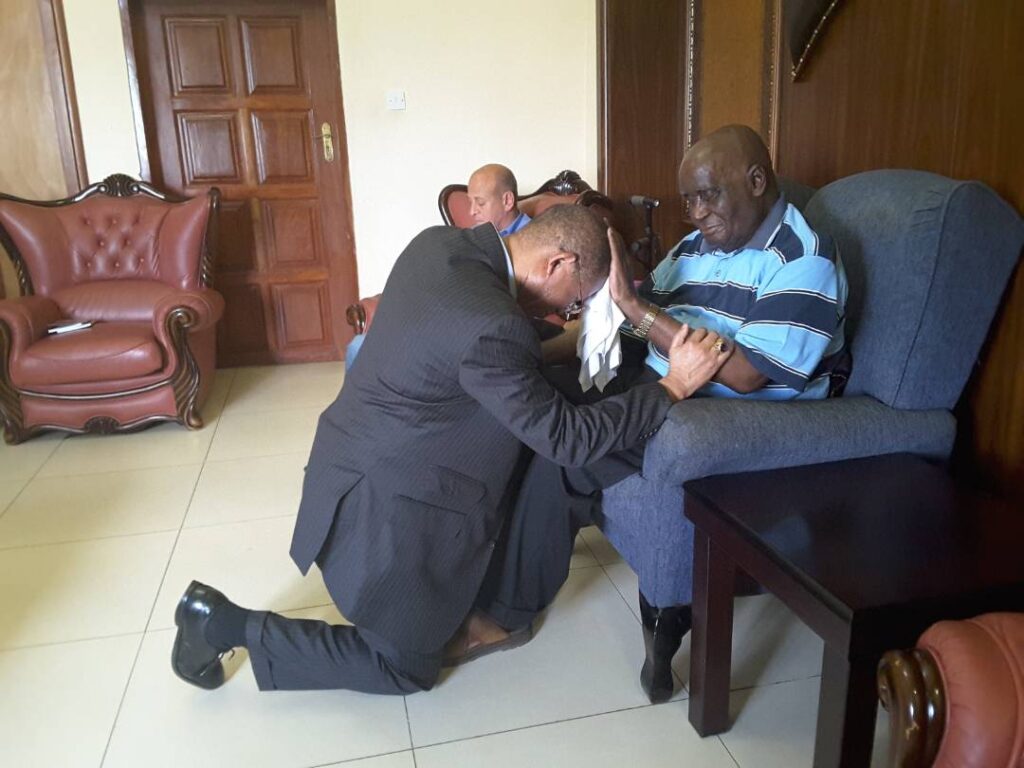 Based on what you know as President of UNIP, may we know the myths and realities of Zambia at the mercy of foreign interest and control especially China-how much of Zambia is under Chinese ownership?
Bishop Trevor Mwamba: Poor China it's having a bad press in certain quarters but not in Zambia.
Zambia and China have shared a long-standing diplomatic relationship, in fact the establishment of formal ties took place on October 29th, 1964, five days after we gained independence.
 This paved the way for deeper and more meaningful cooperation between the two nations. Over the years, this relationship has been marked by mutual development, cultural exchange, infrastructure development, and loan facilitation, which has strengthened the bond between the two countries.
 We should put context in China and Zambia's relationship.
 In November 1965, Rhodesia's Prime Minister Ian Smith announced a Unilateral Declaration of Independence (UDI), prompting the United Nations and the British government to impose economic and financial sanctions on his government.
 The sanctions meant newly independent Zambia would be crippled economically and the consequences would be dire, so it had to find a new route to transport its cash commodity, copper.
 Dr Kaunda's government engaged the World Bank to fund a railway alternative link away from Southern Rhodesia to one that would run through Tanzania on its eastern border, but the World Bank and other western donors refused to fund the railway project stating the project would never be economically viable and a waste of money.
 Undeterred by the West ́s rejection, President Kaunda in 1967 undertook a high-level trip to China to discuss possible funding for the crucial railway link. China agreed to finance the 1,860 km railway line between Zambia and Tanzania at a cost of US$500 million interest free.
 White controlled southern Africa and the West even then saw China's assistance for Zambia and Tanzania as a way of increasing its footprint in Africa. The project was highly politicised. But the Tanzania Zambia Railways project known as Tazara, was an economic lifeline for Zambia.
 About 50, 000 Chinese and some thousands of Zambian and Tanzanian workers laboured on the line from 1970 to 1975 to successfully complete the project that effectively halted Zambia's dependence on apartheid South Africa and white controlled Southern Rhodesia.
 China has been a major investor, providing financial and technical assistance to Zambia in different fields such as education, health, agriculture, and infrastructure, among others.
 This support has helped Zambia advance economically and build its infrastructure network. The cultural exchange between China and Zambia has also been significant, with Chinese culture being highly visible in Zambia, and vice versa.
 Additionally, the two countries have cooperated extensively in the area of loan facilitation, with China often providing concessional loans to Zambia. This has been a significant boost to Zambia's economy, with the country being able to undertake various developmental projects that would have otherwise been impossible.
 Overall, the friendly and mutually supportive relationship between Zambia and China is a testament to the strength and importance of diplomatic ties in promoting development and cultural exchange.
 The UNIP Government framed Zambia's foreign policy of non-alignment of not being tied either to the West or the East. Which subsequent Zambian government to a great degree have adhered to.
 In short Zambia sees China in the same way it sees the United States and Russia and Britain and India as a friend. It's naive to think that Zambia's relationship with one country or power bloc negates its relationship with others. Politically and economically Zambia's strength has been its non- aligned policy.
 Zambia to echo what a Prime Minister of Barbados once said is capable of being a friend of all and a satellites of none. Zambia needs the support of every country in the world to develop. No one country or bloc can meet Zambia's aspirations or needs on their own.
 The main principle of Zambia's foreign policy and trade has been that of peaceful coexistence with her neighbours and the international community.
 To insinuate that Zambia is at the mercy of foreign interests and control especially is myopic.
 We need to have a 20/20 vision that sees clearly, for example, it's a fact that China holds a large percentage of assets within the United States of America and a large amount of their treasuries as well. So, the question could be asked how much of the US is under Chinese ownership?
 It's rather disingenuous for anyone to focus on Africa or so-called developing countries trade with China without recognizing the role that China is playing in Europe or in the North Atlantic countries.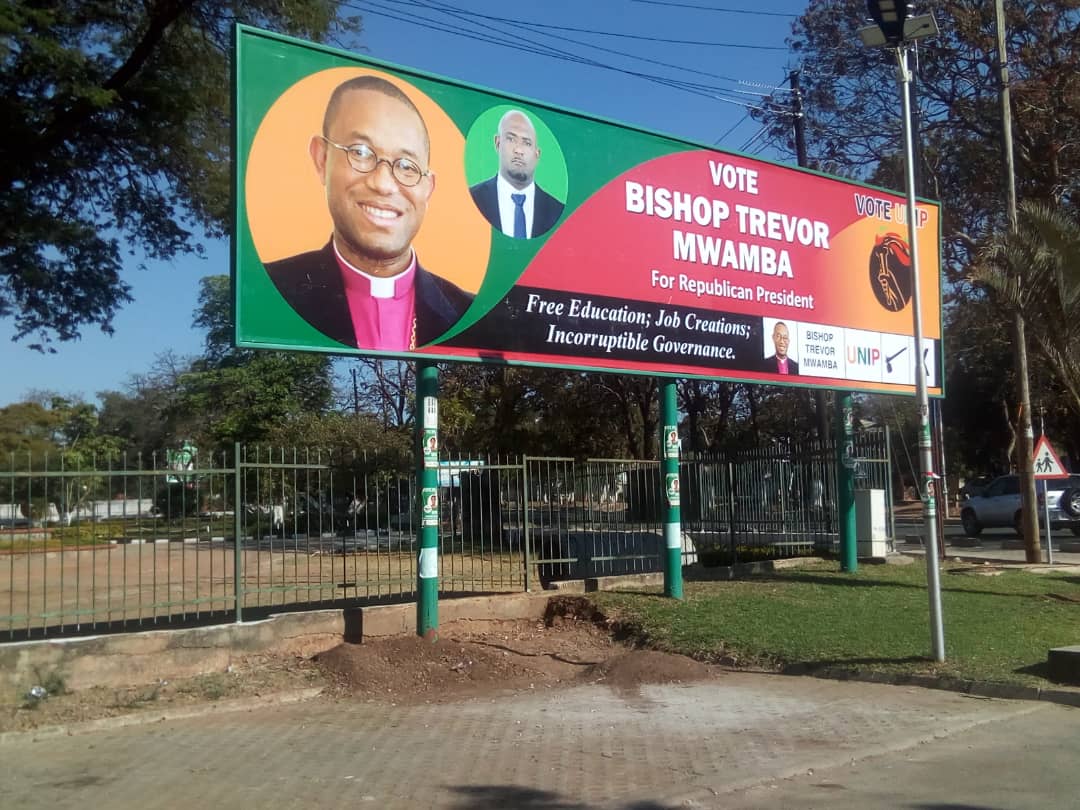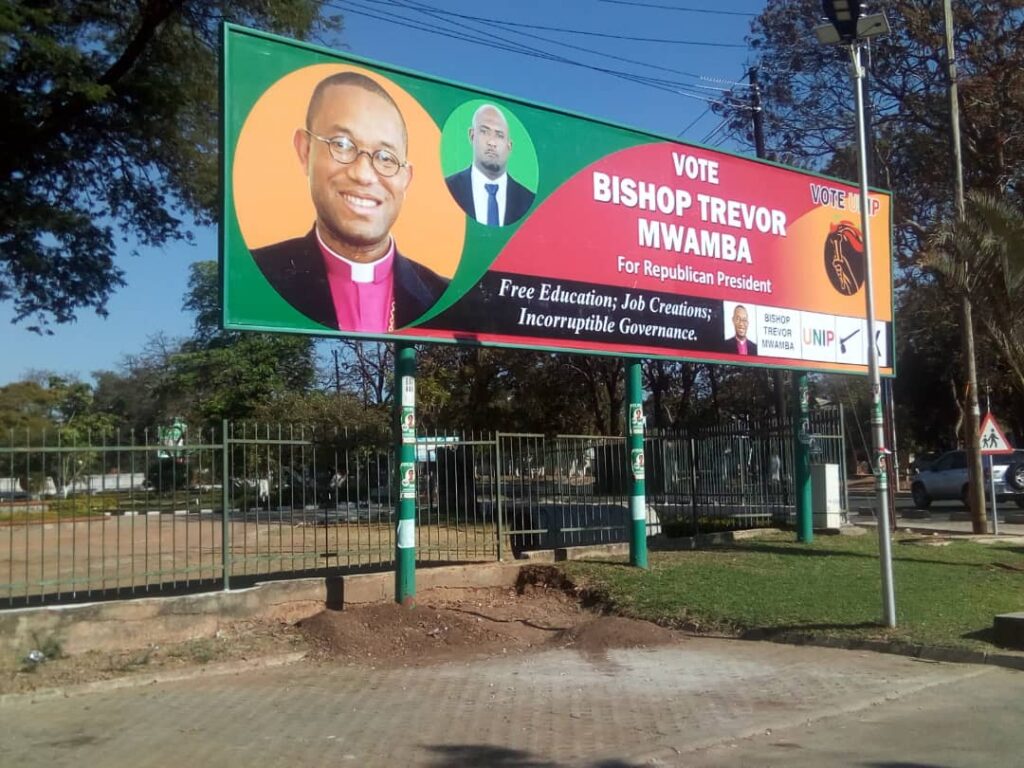 What is your assessment of the state of democracy in Zambia, are the frequent orderly transitions a sign that all is well?
Bishop Trevor Mwamba: I believe in the wisdom of the Zambian people. Since 1991 when my Party UNIP was voted out of power and MMD voted into power; in 2011 when MMD was voted out of power and PF voted in power; in 2021 when PF was voted out of power and the UPND – Alliance voted into power; the Zambian people have wisely demonstrated to the world their shrewd understanding of a working democracy by consistently choosing a government for themselves they believed was in the best interest of the nation.
 We have seen a consistent rebirth of democracy in the vein of what President Abraham Lincoln wisely said in his Gettysburg Address in 1863:
 "…we here highly resolve that…this nation, under God, shall have a new birth of freedom – and that government of the people, by the people, for the people, shall not perish from the earth."
 We can paraphrase this to:
 "…we here highly resolve that…Zambia, under God, shall have a new birth of freedom – and that government of the people, by the people, for the people, shall not perish from Zambia."
 It's the wisdom of the Zambian people that has inspired the spirit of smooth transition of power of four different political parties, UNIP, MMD, PF, and UPND; and shall not perish from Zambia.
 On reflecting on this smooth transition of power I recall especially 2021, which politically was a historic, dramatic year of political change.
 2021 saw the voting into power of the UPND – Alliance government. The change reinforced Zambia's democratic credentials in Africa and the world. For the fourth time there was change of government from a different political party.
 Dr Kenneth Kaunda, the first president of Zambia, is widely credited with setting a precedent for the orderly transition of power following a general election. This has helped to bolster and sustain democracy in Zambia over the years, as subsequent government administrations have continued to uphold this tradition.
 President Kaunda, who served as president from 1964 to 1991, oversaw the transition to multi- party democracy in the early 1990s. This was a significant moment for Zambia, as it marked the end of one-party rule and the return to multi – party democracy.
 Under Kaunda's leadership, Zambia held its first multi- party elections in 1991, which were won by the opposition party, the Movement for Multiparty Democracy (MMD). Despite losing the election, Kaunda handed over power peacefully and gracefully, setting the stage for a new era of democratic governance in Zambia.
 The peaceful transition of power after the 1991 election helped to cement Zambia's reputation as one of the most stable and democratic countries in Africa. Subsequent governments have continued to uphold this tradition of orderly succession, ensuring that democracy remains firmly entrenched in Zambian politics.
 In the years since the transition to multi-party democracy, Zambia has held several successful elections, with power changing hands between different political parties.
 While there have been some instances of political tension and controversy, the overall trend has been towards peaceful, democratic governance.
 Today, Zambia remains a strong and stable democracy, with a vibrant civil society and a free and independent media. While there are still challenges and issues to be addressed, the legacy of Dr Kenneth Kaunda's leadership has set the foundation for a strong and sustainable democracy in Zambia for years to come.
Former President Edgar Lungu declared April 28th as a national holiday in honor of Founding President Kenneth Kaunda, are you satisfied with this honor, and anything planned by UNIP to celebrate the holiday this year?
Bishop Trevor Mwamba: I think that former President Edgar Lungu declaring our founding President Kenneth Kaunda's date of birth April 28th as a national holiday was befitting an honour.
 President Kaunda was colossal on the political world stage, a moral force, a great statesman of conscience and conviction, great pan Africanist, a peacemaker.
 To further honour him I recommend that all his books such as Zambia Shall Be Free, A Humanist in Africa, and Letter To My Children, should be compulsory reading in all schools and universities in Zambia. I further suggest that a statue of him should be erected at the AU headquarters for his role as a great Pan Africanist.
 In regard to planned activities to celebrate the holiday we are proposing a Public Lecture at the University of Zambia and other activities to benefit needy communities.
 Last year in commemoration of the official opening of Kenneth Kaunda Day my Party in corroboration with the University of Zambia, and Government hosted the inaugural Public lecture at which Her Honour the Vice President Mrs W.K. Mutale Nalumango was the guest of honour.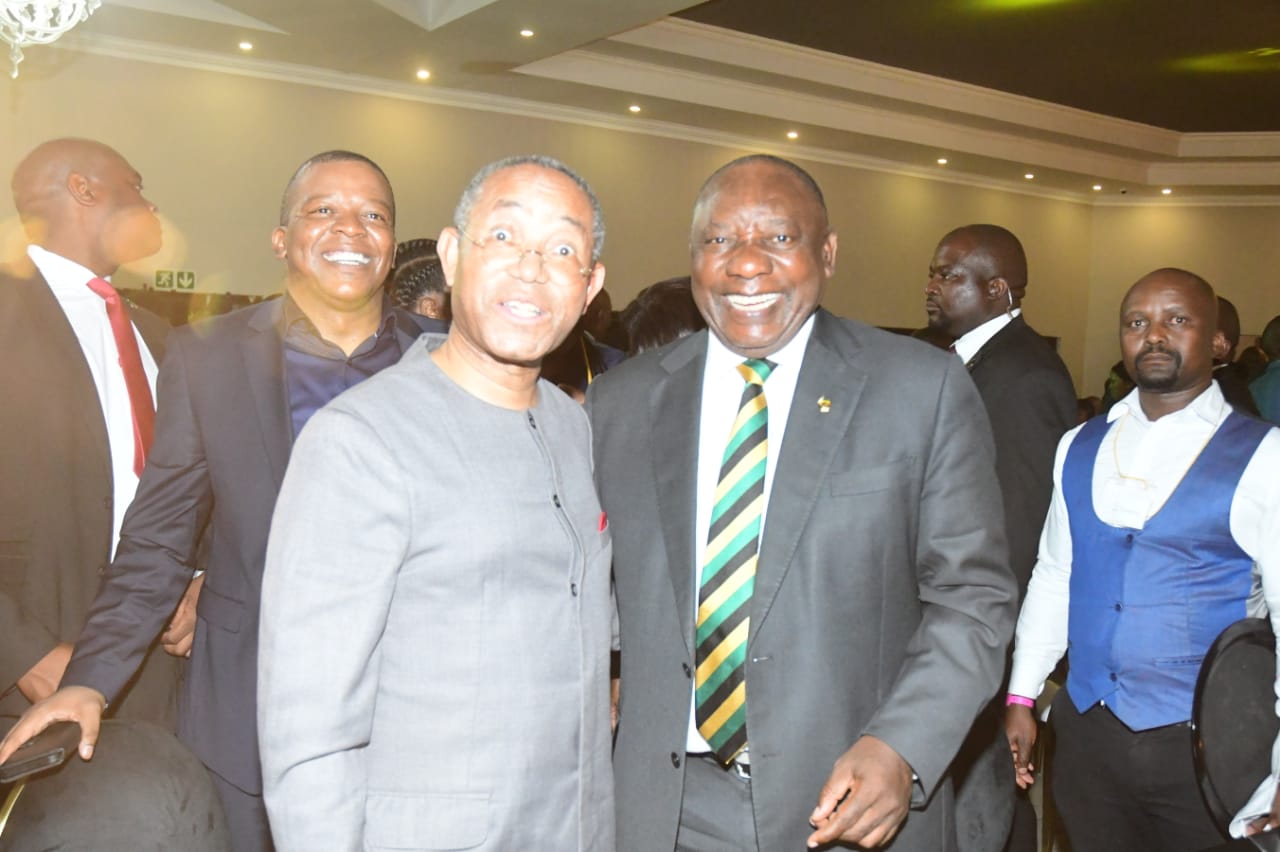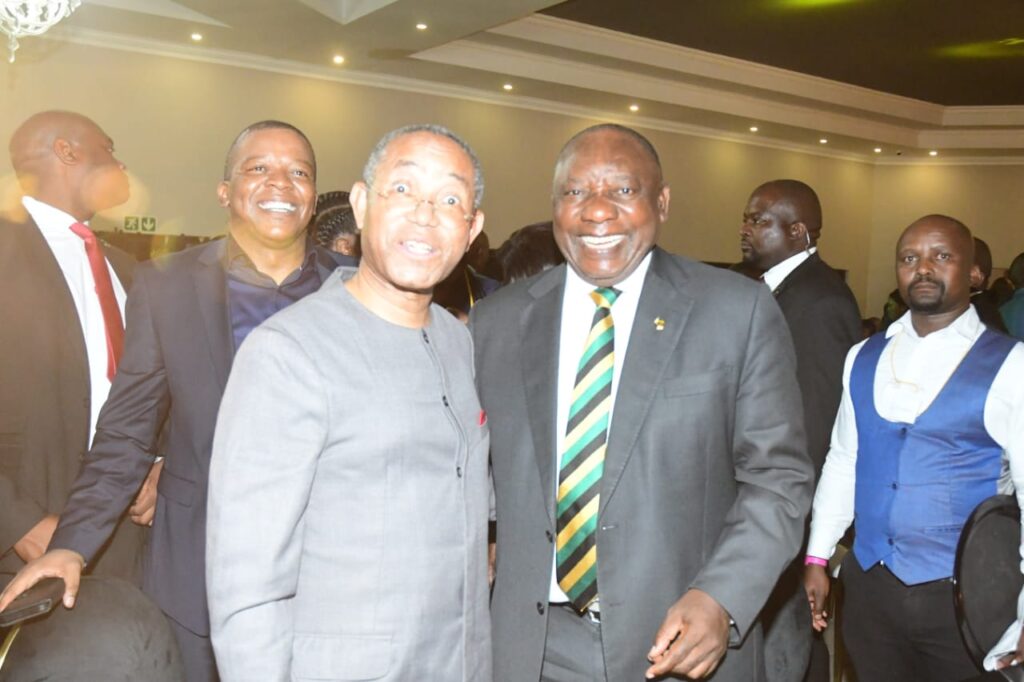 What is your take on the African Union, what seems to be working and what is not working for the continental body?
Bishop Trevor Mwamba: The African Union (AU) is a political and economic organization that was formed in 2002, with the aim of promoting economic, social and political integration across the African continent.
 At the launch of the African Union (AU), former South African president Thabo Mbeki noted: "Africa was free from colonial and apartheid oppression, except for the persisting case of western Sahara … That its inaugural conference was held in erstwhile apartheid South Africa emphasised the fact of this new reality on our continent."
 The AU's mission statement speaks of "an integrated, prosperous and peaceful Africa, driven by its citizens and representing a dynamic force in the global arena". This is the African vision of the future inspired by the ideals of African renaissance and Pan-Africanism. This vision should be taught to African children across the continent from primary to university level.
 Whilst the AU has achieved successes, there are also some challenges and limitations that it faces, which may hinder its effectiveness in achieving its mandate.
 Successes
 AU Constitutive Act of 2000
A key foundation pillar of the AU that differs considerably from its predecessor, the Organisation of African Unity (OAU), is the adoption of the AU Constitutive Act of 2000.
 The Act allows for "the right of the Union to intervene in a Member State pursuant to a decision of the Assembly in respect of grave circumstances, namely: war crimes, genocide and crimes against humanity."
 The Act has successfully been used to address a worrisome phenomenon of unconstitutional change of government and an increase in the frequency of military coups. As a result, military regimes in Burkina Faso, Egypt, Guinea, Guinea-Bissau, Madagascar, Mali, Mauritania, Niger, Sudan and Togo have at various times been suspended from the AU.
 Agency
The AU has developed a significant level of agency which has strengthened its ability to shape its own agenda and to take decisions in favour of Africa's interests while actively participating in global affairs. 
 The AU has helped Africa to develop into a regional bloc second only to the EU in its institutional development. This has significantly strengthened Africa's international agency, allowing Africa to speak with one voice on a diverse range of issues for the benefit of African needs and priority areas, such as peace and security, infrastructure and energy, climate change, innovative development financing, training youth and women's empowerment.
Agenda 2063 presents Africa's vision for its growth and development over the next 50 years. This blueprint for the continent has been at the forefront of political dialogue between African countries and strategic international partners.
 African Continental Free Trade Area
The African Continental Free Trade Area (AfCFTA) is the World's largest free trade region bringing together all 55 countries of the AU and eight regional economic communities. The overall mandate is to create a single continental market with a population of about 1.3 billion people and a combined GDP of approximately $3.4 trillion. 
The AfCFTA is one of the flagship projects of Agenda 2063: The Africa We Want, the AU's long-term development strategy for transforming the continent into a global powerhouse eliminating trade barriers and boosting intra-Africa trade. The success of the AfCFTA could potentially lift 30-million people out of extreme poverty.
The importance of regional integration cannot be overstated, given the low proportion of inter-African trade when compared with other regions. The volume of tradeamong countries is around 15% of total trade, while in Europe, North America, and Latin America, rates are 68%, 37% and 20%, respectively.
We therefore welcome the establishment of an African free trade block. We caution however that for these efforts to succeed AfCFTA must be seen to benefit, in a practical way, individual citizens of the 55 countries on the continent.
 So, it is important for us that under AfCFTA, Africans are given preferential treatment in the issuance of business licences and work permits where ever they may wish to operate on the continent.
 Decade of women's economic financial inclusion
In February 2020, the AU championed a 10-year continental declaration focusing on gender equality and women's empowerment. This declaration, called the Decade of Women's Financial and Economic Inclusion, sees African leaders commit to gender inclusion towards sustainable development at national, regional and continental levels.
 Peace and security
The AU has made some progress in peacekeeping across the continent by establishing the African Standby Force (ASF) in December 2003. 
The ASF is a multidisciplinary peacekeeping force with military, police and civilian contingents that acts under the direction of the AU. 
The ASF is intended to be deployed in times of crisis in Africa. To ensure effective operation, the force is decentralised and coordinated at a regional level. It has been deployed in varying degrees to confront and manage insurgency-related conflicts in various countries.
. Apart from the ASF, the African Union has carried out peacekeeping operations, often in collaboration with United Nations missions, in Burundi, Sudan, Somalia, and elsewhere on the continent.
The AU has also successfully led several diplomatic initiatives to resolve conflicts on the continent, the most recent being talks between the Ethiopian government and Tigray Peoples' Liberation Front in South Africa.
. Human Rights
The AU has developed an African Charter on Human and Peoples' Rights, which promotes and protects human rights across the continent.
 On Missed opportunities-
Continued acts of unconstitutional change of government.
The AU has been accused of being slow to act on coup makers. This contrasts with its outspoken stance in previous years, ostracising military regimes in Guinea-Bissau and São Tomé and Príncipe (2003), Togo (2005), Mauritania (2005, 2007), Guinea (2008), Mali (2012) and Egypt and the Central African Republic (2013).
A reason for coup frequency may partly be explained as a consequence of democratic backsliding on the continent. There is a need for the AU to adopt more stringent resolutions aimed at addressing unconstitutional change of governments, while strengthening its promotion of democracy.
 Limited political influence
The AU has limited political influence in international affairs, which limits its ability to effectively advocate for African countries on global issues.
 Limited cooperation among member states
 The AU faces challenges in getting member states to cooperate fully, given the differences in political systems, economic interests, and cultural identities.
 Lack of engagement with civil society
The AU has also been criticised for its lack of consultation with Member States' civil society stakeholders. Increased engagement with civil society could lead to better accountability and provide a sense of ownership for the citizens of Member States and importantly bridge trust deficits.
 Funding challenges
The AU remains heavily dependent on external funding for its operations. For example, at the October 2021 executive council meeting, ministers approved an overall AU commission budget for 2022 of just over $650 million. This comprises $176 million for operations, $195 million for programmes and $279 million for peace support. International partners were expected to fund 66% of the budget and member states 31%. The remaining 3% was to come from the administrative and maintenance reserve funds. This is, however, far from the AU's goal of self-financing its total regular budget and at least 75% of its programme budget, which is still fully funded by partners.
Improving the AU's effectiveness
We can work towards improving the AU's effectiveness by;
Increased funding: The AU needs increased funding and resource development from member states to ensure it is better able to address pressing issues on the continent.
Improved cooperation: The AU should foster improved cooperation among member states, to ensure that they are able to work together more effectively. As well as Regional Economic Communities such as SADC, ECOWAS, East African Community, engagement and collaboration.
Integrity: ensuring integrity intolerant to greed is the bedrock of AU's work by strengthening the institutions/bodies that address corruption viz,African Union Convention on Preventing and Combatting Corruption; African Union Advisory Board Against Corruption; the African Peer Review Mechanism (APRM) APRM and the African Governance Architecture (AGA.
Agency and autonomy: The AU should enhance its agency and autonomy in the face of external pressures, and work to become more self-reliant.
 In conclusion, Africa is burdened with many challenges addressing them will require increased funding and resources; greater cooperation among African nations as well as regional economic communities; increased engagement with civil society, and more autonomous action from the AU itself.
 I believe Africa needs the AU because it's playing a pivotal role in addressing the various challenges confronting the continent. While the AU can be criticised for some acts of inaction, it is also the only inclusive platform available to achieve "an integrated, prosperous and peaceful Africa, driven by its citizens and representing a dynamic force in the global arena".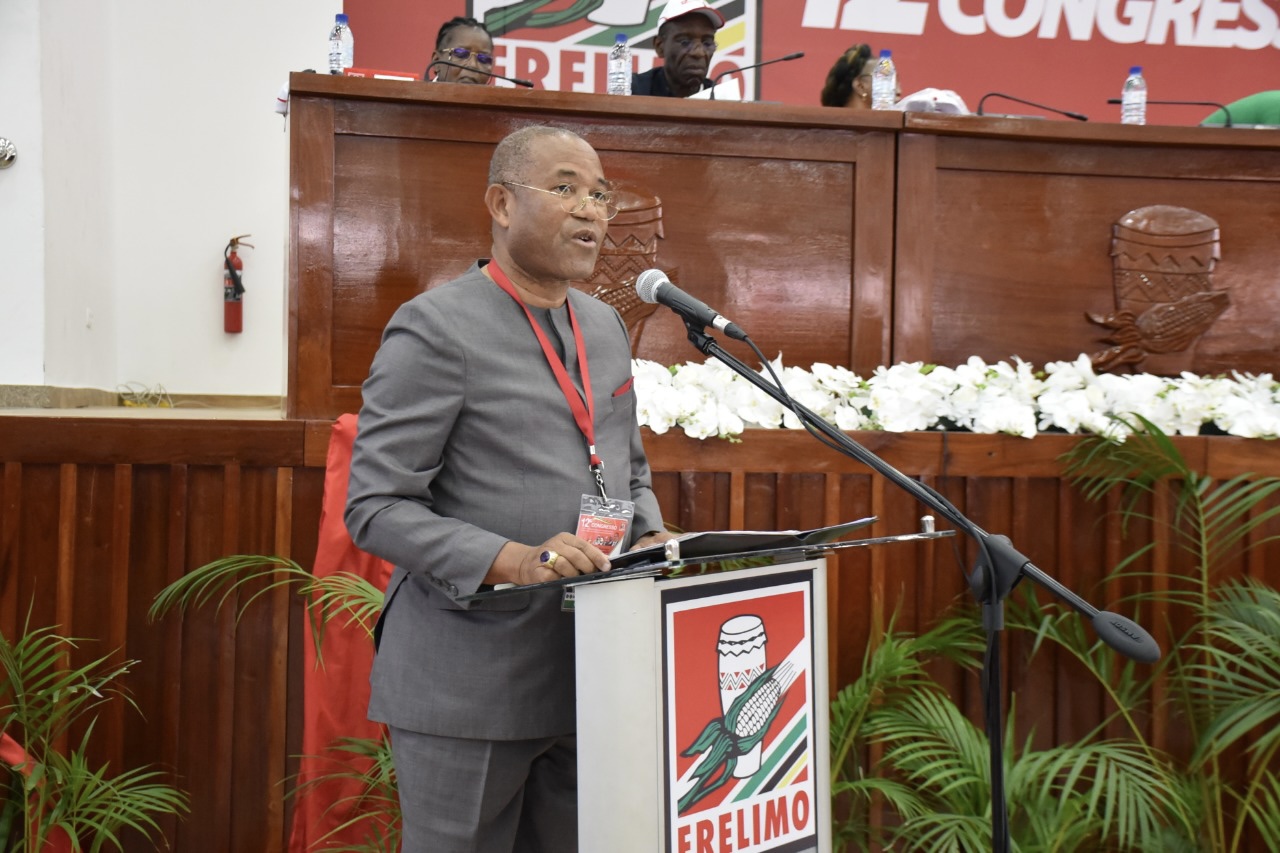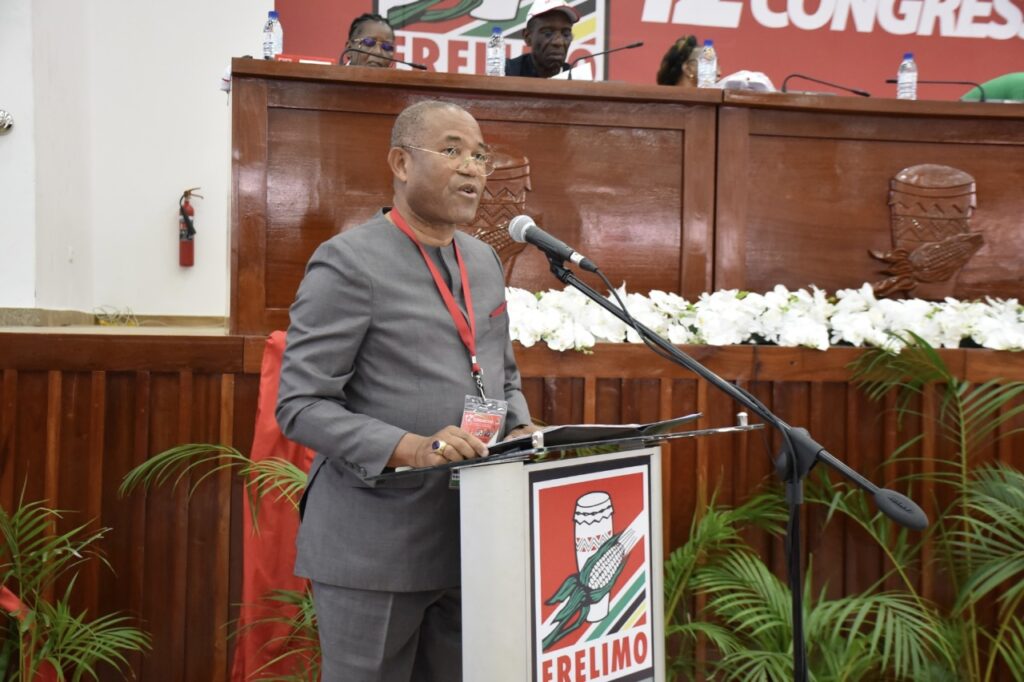 Could you shed light on the vision and activities of the Peacebuilding Advisory Group that you are part of?
Bishop Trevor Mwamba: The vision of the Peacemaking Advisory Group (PAG) is to create a safe and non-partisan platform for discussion and consultation between critical stakeholders based on mutual respect and ubuntu. The PAG strives to deescalate intercommunal tensions and to unlock the development potential of the province of Cabo Delgado, Mozambique.
 The PAG is a politically neutral regional initiative harnessing the experience and expertise of its members to support peace and development processes in the region.
 I chair the PAG comprising the following members:
 Bishop Dinis Matsolo, President of the Justice, Peace, and Reconciliation Commission of Christian Council of Mozambique (CCM) and Executive Director of Programa Inter-Religioso Contra a Malaria (PIRCOM), Republic of Mozambique.
 . Sheikh Aminuddin Muhammad Ibrahim,
President of the Islamic Council of Mozambique, State Council Member, President of Council of Religions of Mozambique, Founder and Director of the Hamza Institute.
Mr Chris Maroleng, Global Advisor and Executive Director of Good Governance Africa, Republic of South Africa.
Ambassador Roeland van de Geer, Chairman of the European Board of Good Governance Africa and former Ambassador of the Netherlands to the Republic of Mozambique.
Ms Alice Mogwe, Executive Director of DITSHWANELO – The Botswana Centre for Human Rights and President of the International Federation for Human Rights.
Ms Fatma Karume, leading Human Rights Lawyer, United Republic of Tanzania.
 The PAG also has the support of an Eminent Persons Group (EPG) comprising of distinguished leaders from the region.
 Its secretariat is based in Johannesburg, South Africa at Good Governance Africa (GGA), a registered non-profit organisation focused on researching, advocating, and improving governance across the African continent with additional offices in Accra, Addis Ababa, and Lagos.
 As part of the PAG's activities, in February 2023, we undertook our first mission to Mozambique to engage various state and non-state actors in Maputo and Pemba.
 The objective of the mission was to gauge the willingness for the commencement of a dialogue process as a conflict transformation tool to address the ongoing insecurity in the northern Mozambique province of Cabo Delgado.
 It is our belief that creating a safe and non-partisan platform strengthens the promotion of dialogue and consultation between critical stakeholders while also pursuing measures to reduce intercommunal tensions and in the case of Mozambique, to unlock the province's vast development potential.
 The PAG will meet with the SADC Secretariat with the hope of establishing a synergy to work in tandem with the SADC Mediation and Conflict Prevention and Preventative Diplomacy Structure.
 Where SADC leaders can convene high level meetings, the PAG's added value is the ability to create a safe and non-partisan platform for discussion and consultation between communities experiencing high levels of tension and insecurity. Together both approaches will strengthen the process of Peacemaking in the region.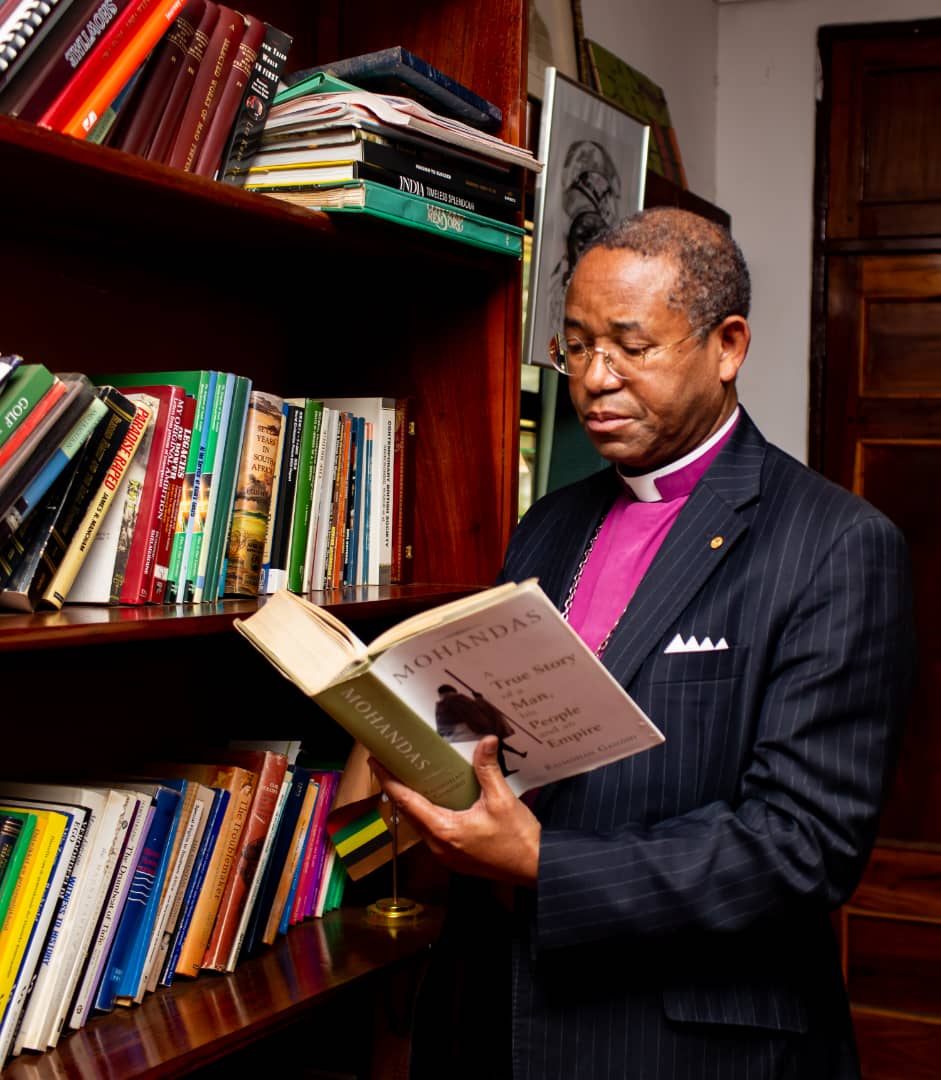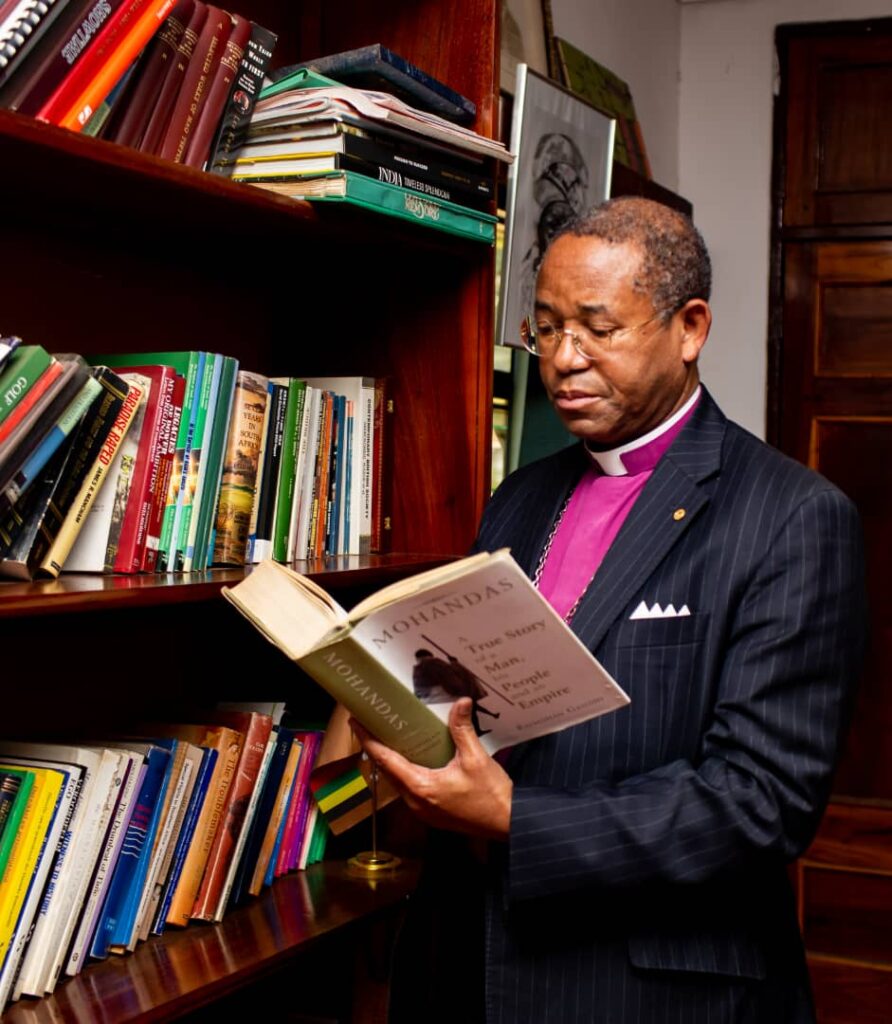 A last word on Zambia to conclude this interview, what gives you hope and what are your fears for its future?
Bishop Trevor Mwamba: The Zambian national anthem is actually a hymn. It remembers God, it exhorts God, it invokes God, it seeks God's blessings and guidance.
 "Praise be to God, Zambia, Zambia, bless our great nation, Zambia, Zambia…" these are lyrics from our national anthem.
 It has its roots in a Christian hymn "Nkosi Sikelel' iAfrika", "Lord Bless Africa" – originally composed in 1897 by Enoch Sontonga a Xhosa clergyman.
 My hope for Zambia lies in God. For whenever the hymn is sung it's a prayer that invokes God's blessing and guidance on the country. And profoundly what Zambia and our world needs is the blessings of integrity.
 Integrity builds a nation and corruption destroys a nation.
 Integrity in a mathematical context is an integer a whole number. So a person of integrity is one who is whole, principled and honest, someone who is trustworthy, someone who cannot be compromised.
 The great African writer Chinua Achebe said:
 "One of the truest tests of integrity is its blunt refusal to be compromised."
 Zambia was founded on integrity. Integrity defined the characters of our founding leaders and inspired their vision in building Zambia. The leadership is summed up in the motto One Zambia One Nation.
 The motto, a prayer, a vow, a vision, expresses integrity, of a whole country, a united people, essential in developing Zambia to greater heights. Integrity inspires an ethical approach in our lives and state of affairs. It nurtures morality in our lives and nation essential for progress and development.
 The Irish statesman Edmund Burke once said, 'Liberty does not exist in the absence of morality.' Neither can democracy exist in the absence of morality, or unity exist in the absence morality, or peace and prosperity exist in the absence of morality.
 Morality as a virtue inspires the best in people. It radiates good thoughts and deeds towards others. "So, in everything, do to others what you would have them do to you". This is the golden rule. This is morality.
 The American President Theodore Roosevelt once said, "To educate a man in mind and not in morals is to educate a menace to society."
 For we live in a moral universe in which the good, the truth cannot be suppressed indefinitely.
 The Czech President Vaclav Havel wisely said, 'The desire to be in touch with what is true, and to live by it in all its consequences, is deeply embedded in human beings. We cannot live for long 'within the lie'.
 What therefore gives me hope about Zambia's future is that her people are peaceful, gracious, humble, and blessed with integrity. They have in the history of Zambia avoided living 'within the lie'.
 Its integrity we need to live up to the best in ourselves, to the better angels in us for a better Zambia.
 It's because of integrity that the wisdom of the Zambian people has been manifest since 1991 by peaceful changing governments when they believed it was in the best interest of the nation.
 My fears for Zambia's future and indeed Africa are an echo of what President Julius Nyerere expressed at a rally in 1966. It was that the greatest danger to Africa was her own leaders if they did not think of their responsibility to the people.
 Yes, the greatest danger to Zambia are her own leaders if they do not think of their responsibility to the people.
 The only way to escape such a nightmare which all of us already know, to assure good presidential decisions is to elect and support good Presidents. For in the end the formula is very simple if we elect bad leaders, we are guaranteed bad decisions and if we elect good leaders, we are guaranteed good decisions.
 It brings us back to integrity. It is integrity we need to live up to the best in ourselves for a better Zambia and world.
 President Kaunda lived a life of integrity. He committed to bringing about justice, equality, and democracy for all. He tried to make Zambia and our world better.
 Integrity as a blessing of God reminds us to:
 "Love the Lord your God with all your heart and with all your soul and with all your strength and with all your mind' and, 'Love your neighbor as yourself.'"
 For these two commandments are the essence of life which the ancient prophet Micah condensed in these ageless words:
 'He has shown you, O mortal, what is good. And what does the LORD require of you? To act justly and to love mercy and to walk humbly with your God.'
 As God lives in people 'to walk humbly with your God' is to see in each other a child of God. It's to see God in each other irrespective of religion, colour, creed, gender, tribe, or nationality.
 This is what ultimately gives me hope for Zambia and the world. And leaders of integrity see this.
*Culled from April Issue of PAV Magazine