Science Journalism Ghana Trains First Cohort Of Science Writers
By Selasi Amegashie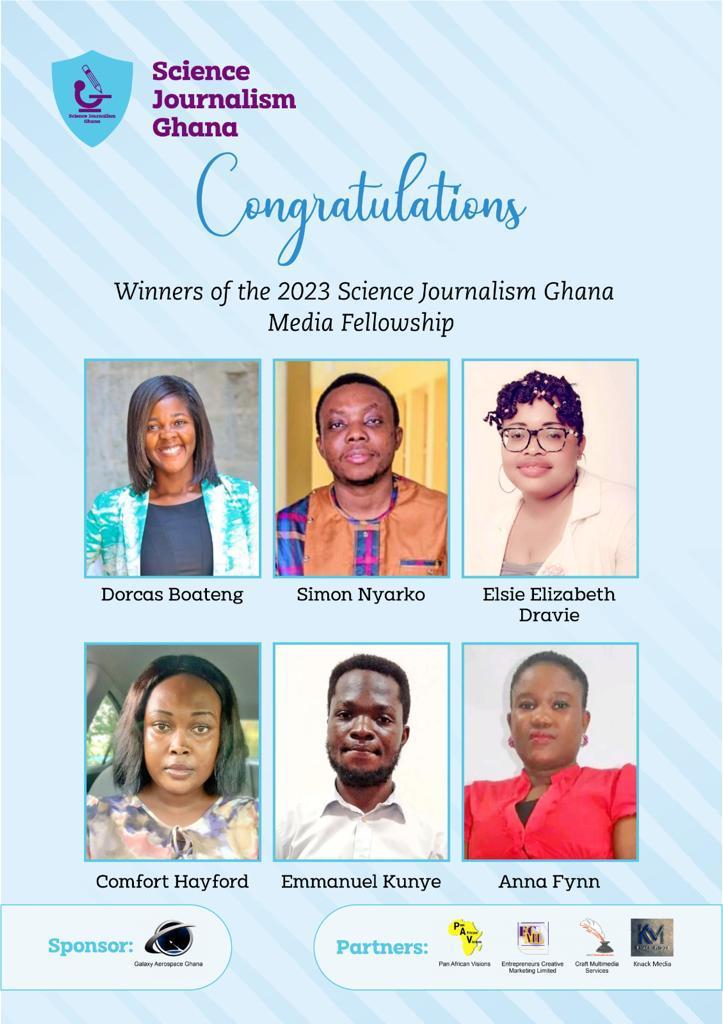 Science Journalism Ghana in partnership with Galaxy Aerospace Ghana is taking a bold step towards promoting science journalism in Ghana by offering training to the first cohort of upcoming journalism students in Ghana. The initiative is aimed at equipping young journalists with the skills needed to write science-related stories and to promote science journalism in the country.
Speaking to the founder of science Journalism Ghana Jessica Ahedor, science journalism is an essential aspect of journalism that is often overlooked or given little attention to in Ghana.
"While it is common to find news stories about politics, entertainment, and sports, science stories are often given less attention. This is as a result of technicalities in reporting science and the lack of specialization in the Ghanaian media space"
Yet, science journalism is crucial in educating the public about scientific breakthroughs, advancements, and discoveries that affect their daily lives, she asserted.
Through this initiative, Science Journalism Ghana hopes to create a new breed of journalists who will be well equipped to write science stories. The training program is designed to teach participants the principles of science journalism, how to research and report on scientific topics, and how to communicate scientific information to the general public without distorting the fact, Ahedor added.
The program was open to all journalism students who are passionate about science journalism and are willing to learn. Applicants are expected to have a basic understanding of science and a keen interest in science-related issues. The program will run for four months and will cover a range of topics, including science communication, science reporting, science ethics, "scienceprenuership" and science policy.
This maiden edition will see researchers, scientists and some leading science journalists on the continent, and from some European countries to facilitate the training. The trainers will bring their wealth of experience and expertise to the program, providing practical insights on how to write science stories that are engaging and informative.
Victor Tagborloh, Co-founder and CEO of Galaxy Aerospace Ghana, says they share in the vision and mission of Scijgh.com hence the need to throw their support behind it. "We at Galaxy, we are looking for a unique venture that shares the same vision with us and we found that in scijgh.com.
"This is something so different from the usual politics and others and they need all the support to create this for the next generation," Tagborloh said.
The first cohort of trainees will have the opportunity to work on real science stories, giving them hands-on experience in science reporting. The program will culminate in a science journalism competition where the participants will showcase their skills by reporting on a science-related issue of their choice.
Science Journalism Ghana is committed to promoting science journalism in the country and is taking concrete steps towards achieving this goal. By training the next generation of science journalists, the organization hopes to create a culture of science journalism in Ghana and to raise awareness about the importance of science in our daily lives.
Science Journalism Ghana's initiative to train the first cohort of upcoming science reporters is a commendable effort towards promoting science reporting in the country. It is a step towards creating a new breed of journalists who are well equipped to report on science-related issues and communicate scientific information to the general public. It is hoped that this initiative will inspire other organizations and individuals to support science journalism in Ghana and promote science literacy in the country.