Kenya And Rwanda Sign 10 Cooperation Agreements
By Samuel Ouma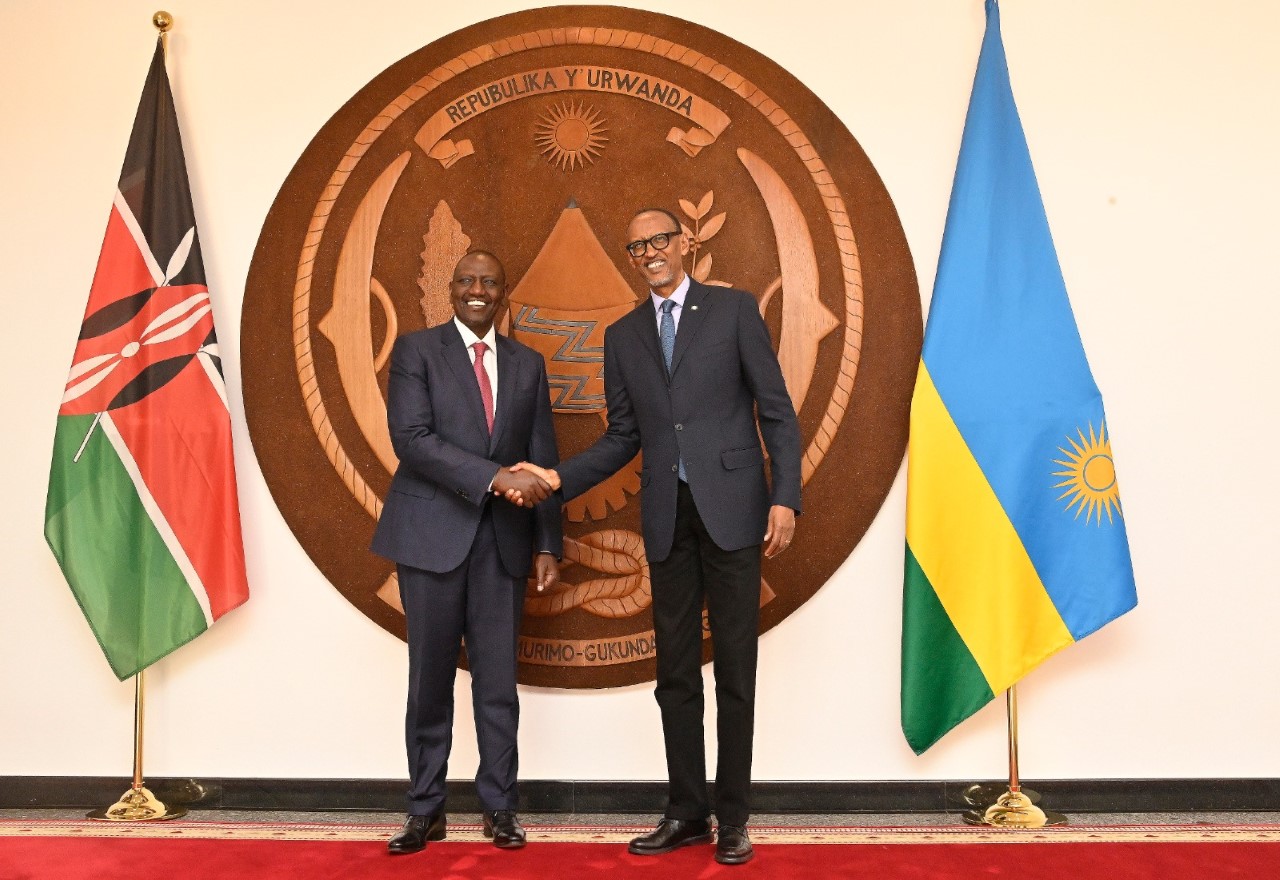 Kenya on Tuesday signed ten bilateral deals with Rwanda aimed at enhancing relations.
The Memorandum of Understanding will establish mechanisms for effective cooperation in
Education, ICT, Gender and Child Development, and Youth and Capacity Development for Public Service.
Other areas of cooperation are Correctional Services, Health, Diplomatic Training, Agriculture and Cooperatives.
Addressing a press conference in Kigali, President William Ruto and his Rwandan counterpart Paul Kagame said the two countries had agreed to work together for the benefit of the people.
They said Kenya and Rwanda will expand trade and investment and help the region in terms of peace and security.
President Ruto asked Rwanda to use the more efficient Port of Mombasa. He said the facility has also been expanded and modernised to handle more cargo.
The President said the Port also offers cargo owners the option to collect goods at the Naivasha Inland Container Depot, northwest of Nairobi.
"This will help to save on time and cost, hence enhance trade between the two countries," said President Ruto.
He said Kenya was committed to working with Rwanda to advance peace and security, trade and investment and implement Agenda 2063.
Meanwhile, the two leaders agreed that the instability in South Sudan, Ethiopia and the Democratic Republic of the Congo requires constant attention.
"We must take advantage of the existing mechanisms to entrench peace as the foundation of the stability that guarantees shared prosperity," President Ruto added.
President Kagame said the new areas of cooperation will bring closer Nairobi and Kigali. He saluted the big Kenyan community that has invested in Rwanda.