Cameroon: Foretia Foundation's Emerging Leaders Program Returns After A Two-Year Break
By Boris Esono Nwenfor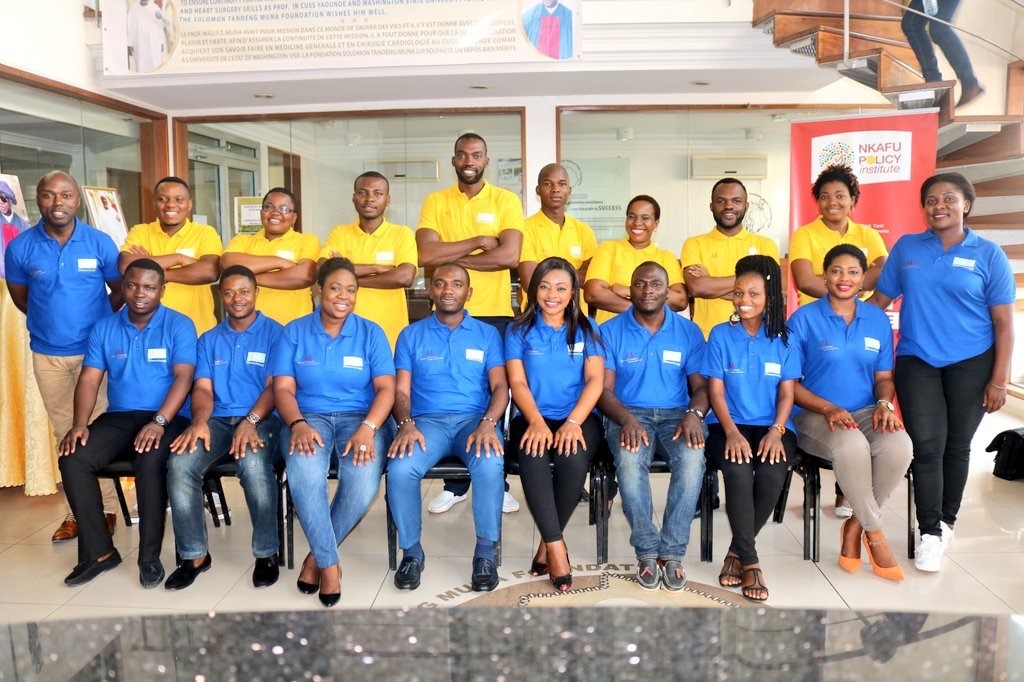 BUEA, April 7, 2023 – After a two-year halt, the Emerging Leaders Program of the Denis and Lenora Foretia Foundation, returns with a call for applications for the 2023 cohorts. The unique program which was launched in 2019, targets promising young leaders based in Cameroon to better prepare a new generation of transformational leaders.
In 2020, when the program was last held, a total of 179 nominations and applications were received with 20 selected, consisting of 11 males and 9 females. The ideal candidate must have a good understanding of the history and geopolitical complexity of the country, demonstrate good leadership qualities and be able to articulate his/her thoughts in newspaper articles or television articles. All associated costs will be covered by the Foundation.
This special program identifies each year, twenty (20) highly qualified and motivated young people under the age of 35, who demonstrate remarkable leadership and great potential in their understanding of Policy & Public Service and who are dedicated to implementing positive changes in the country.
The full list of the successful candidates will be released on September 30, 2023, and the Emerging Leaders will participate in a special three (3) day leadership and policy immersion program from October 24 – 27, 2023 in Yaoundé-Cameroon.
The 20 emerging leaders divided into four groups of five will receive funding to organize an event of their choice that promotes economic freedom, peace and security, social entrepreneurship, good governance, human rights, youth engagement in public service and the democratic culture in a region of their choice. These events will provide the Foundation with an important opportunity to encourage young leaders to work for a freer, more peaceful and more democratic Cameroon in the future.
The Emerging Leaders will be affiliated with the Governance and Democracy Initiative (GDI) of the Nkafu Policy Institute for one (1) year. As affiliates of GDI, they will participate in training seminars organized by the Nkafu Policy Institute and publish short articles every quarter.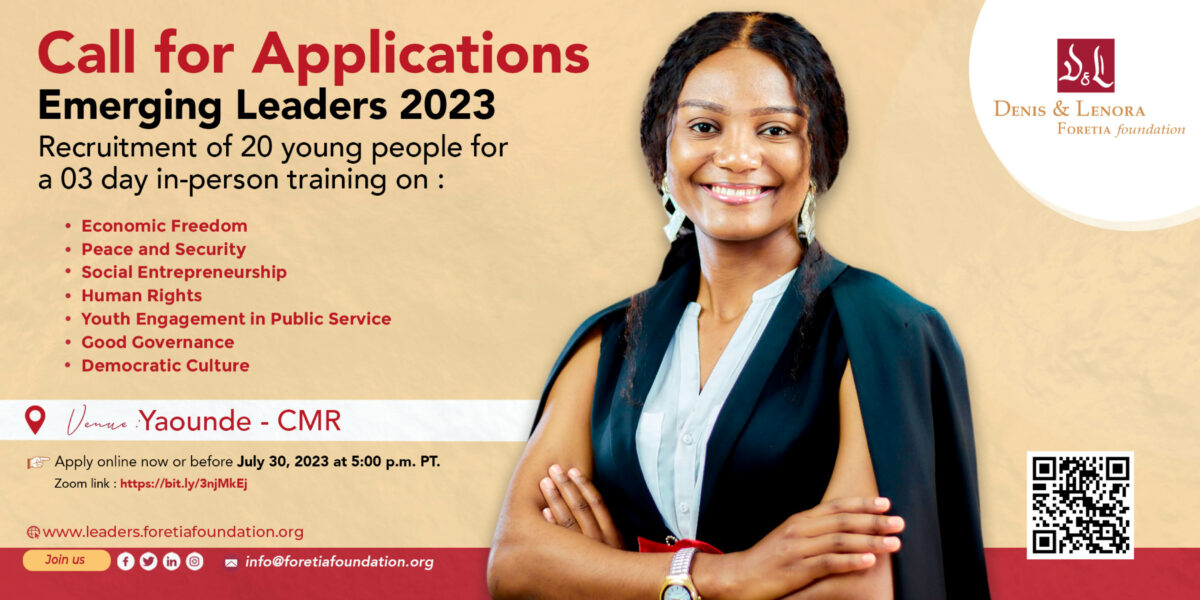 Meantime, each leader is expected to produce at least 2 op-eds on democracy, human rights, and freedoms to promote citizen engagement in "On Policy Magazine", a monthly magazine at the Foundation
Interested applicants should complete the ONLINE application form no later than July 30, 2023, at 5:00 p.m. PT. No paper version for this program will be accepted. For any questions, contact Foretia Foundation at info@foretiafoundation.org