Zambia President and African leaders to discuss Africa's resilient growth at AFC's 3rd Country & Stakeholder Symposium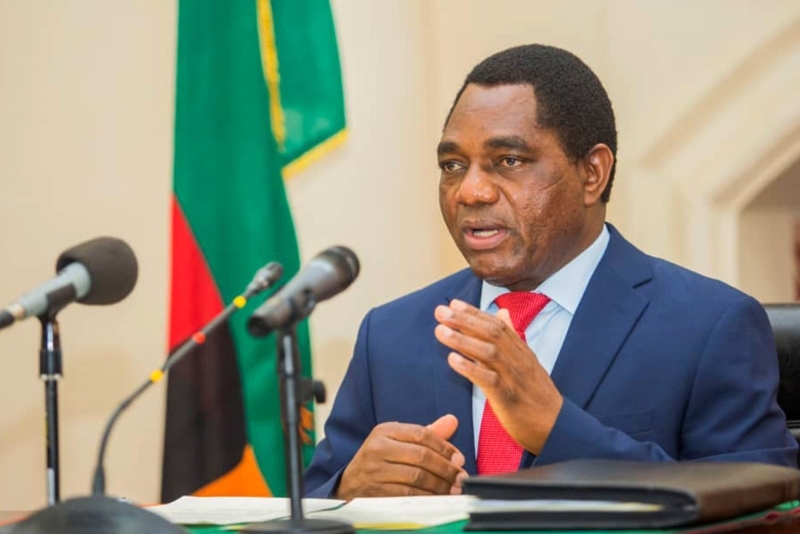 Lagos, 28 March 2023– In its drive to reinforce commitment and partnership with stakeholders, Africa Finance Corporation, the continent's leading infrastructure solutions provider, will convene the 3rd edition of its Country & Stakeholder Symposium on the 4th of April 2023.
Under the theme, "partnering for resilience and sustainable growth in turbulent times," the event will bring together leaders including the President of Zambia, H.E Hakainde Hichilema'; Egyptian Finance Minister, H.E. Mohamed Maait; Ethiopian Finance Minister, Dr. Eyob Tekalign Tolina, Managing Director and CEO of Bank of Industry Nigeria, Olukayode Pitan; and Fund Principal, Economic Infrastructure at the Public Investment Corporation (PIC), South Africa, Thabiso Moshikara.
The symposium will convene industry experts from the government and the private sector in conversation on how African governments, investors and other stakeholders can partner with AFC to implement innovative solutions that deliver on their development agenda in uncertain times. Attendees will get the opportunity to engage with industry experts on topics such as digital transformation in finance, innovation in infrastructure financing, responsible investing, and the impact of geopolitical events on infrastructure development. Register to attend here.
"We look forward to hosting the third edition of our Country and Stakeholder Symposium, a platform for meaningful conversations around collaborating to build resilience and sustainable growth in Africa," said Samaila Zubairu, President and CEO of AFC. "We believe that by working together, we can address the challenges facing our continent and build a more prosperous Africa, shifting our focus from primary extraction of our abundant raw materials and mineral resources to value addition, job creation and industrialization. "AFC consistently delivers fast and sustainable solutions to close the infrastructure gap and unleash Africa's prosperity, recently closing the joint acquisition of Lekela, Africa's biggest renewables independent power producer (IPP), with plans to more than double operating capacity of the assets within four years. Its asset management arm, AFC Capital Partners, secured $250 million in funding from the Green Climate Fund last week for its debut offering- the Infrastructure Climate Resilient Fund (ICRF).
The Corporation has received numerous industry awards for its contribution to the sustainable development of Africa including "DFI of the Year – Europe & Africa" by IJGlobal, a prominent industry publication for the energy and infrastructure market, at a ceremony earlier this month. AFC was also named "African Bank of the Year" for 2020by African Banker Magazine and won the "Infrastructure Deal of the Year" award from Project Finance International for its investment in the Bridge Power Project in Ghana.
 About AFC
AFC was established in 2007 to be the catalyst for private sector-led infrastructure investment across Africa. AFC's approach combines specialist industry expertise with a focus on financial and technical advisory, project structuring, project development, and risk capital to address Africa's infrastructure development needs and drive sustainable economic growth.
Sixteen years on, AFC has developed a track record as the partner of choice in Africa for investing and delivering on instrumental, high-quality infrastructure assets that provide essential services in the core infrastructure sectors of power, natural resources, heavy industry, transport, and telecommunications. AFC has invested US$11.5 billion in 36 countries across Africa since inception.