US VP Harris Kicks Off Weeklong Africa Visit
By Samuel Ouma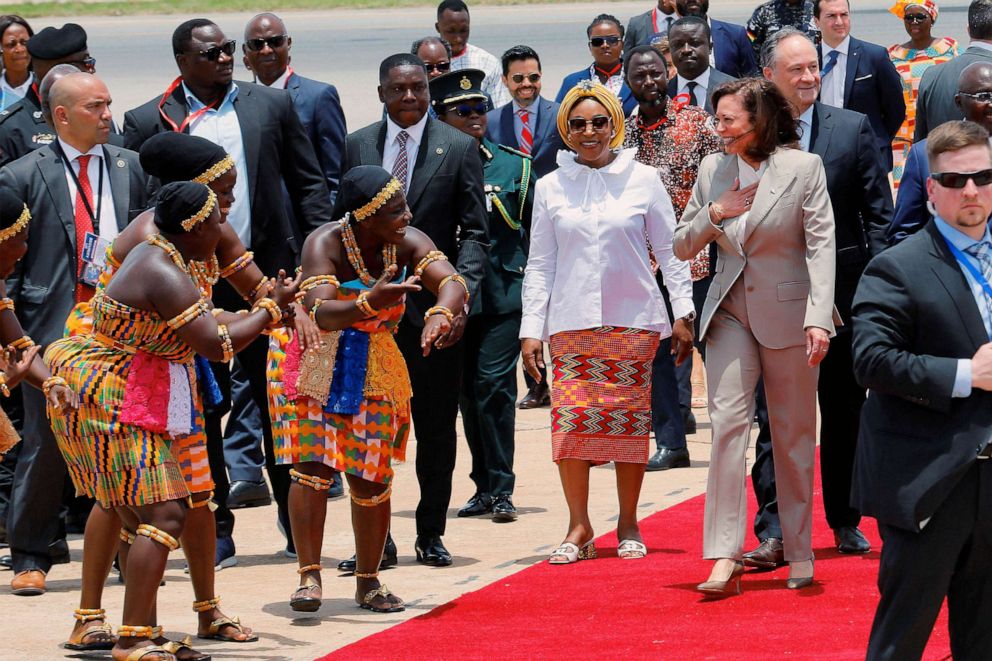 US Vice President Kamala Harris on Sunday arrived in Accra, Ghana, kicking off a weeklong trip in Africa.
She arrived aboard in Air Force Two with the second gentleman, Doug Emhoff, and was welcomed by Ghana's Vice President Mahamudu Bawumia.
"What an honor it is to be here in Ghana and on the continent of Africa," she said on her arrival at Kotoka International Airport.
During the tour, Harris will advocate for "increased investments," "economic empowerment" of women, girls, and young businessmen, "digital inclusion," and food security in the face of escalating climate change issues.
The American vice president will meet with Ghana's president Nana Akufo-Addo on Monday and hold a press conference following their meeting.
She will also visit a skate park and co-working space with a recording studio for local artists on the same day. Her husband, on the other hand, will attend a girls' basketball clinic and a town hall meeting with actors from a local television show.
They will attend a state banquet with Ghana's president and first lady in the evening.
Harris will deliver a speech and visit Cape Coast Castle on Tuesday, where enslaved Africans were once loaded onto ships destined for the Americas.
On Wednesday, Harris will meet with female entrepreneurs, and Emhoff will visit a chocolate company started by two sisters.
She travels to Dar es Salaam, Tanzania, on Wednesday afternoon and then leaves Tanzania for Lusaka, Zambia,  on Friday, where she will meet with President Hakainde Hichilema.
She will be back in Washington on April 2.
Harris' visit follows Secretary of State Anthony Blinken's visits to Ethiopia and Niger.