US, Tanzania to Strengthen Diplomatic Ties as $500m Set to Improve Trade, Investment
By Prosper Makene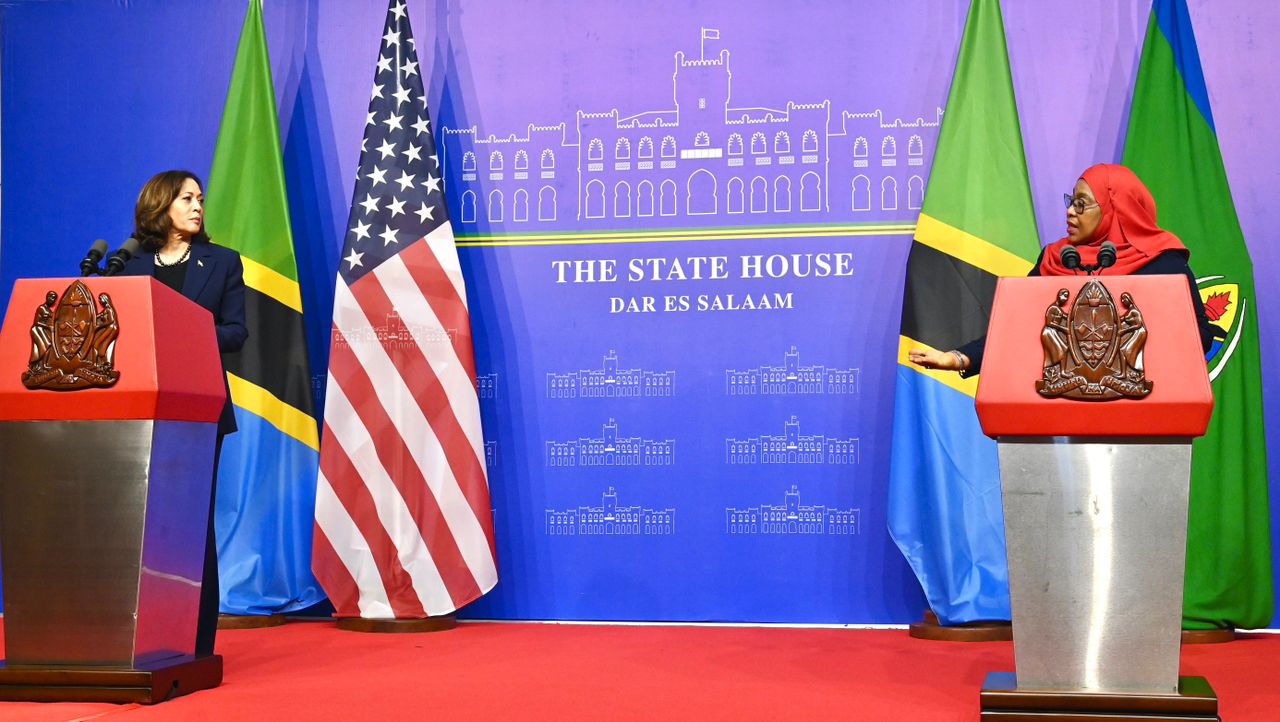 U.S. Vice President Kamala Harris in her first visit to Tanzania on Thursday said that the United States is set to improve trade and investment with the East African country.
Harris's visit to Tanzania is part of an African tour aimed at strengthening ties with a continent where China, Russia, UK, India have increased their strong investments.
The US female Vice president also said: "Under your leadership, Tanzania has taken important and meaningful steps and President Joe Biden and I applaud you."
She added: "Working together, it is our shared goal to increase economic investment in Tanzania and strengthen our economic ties."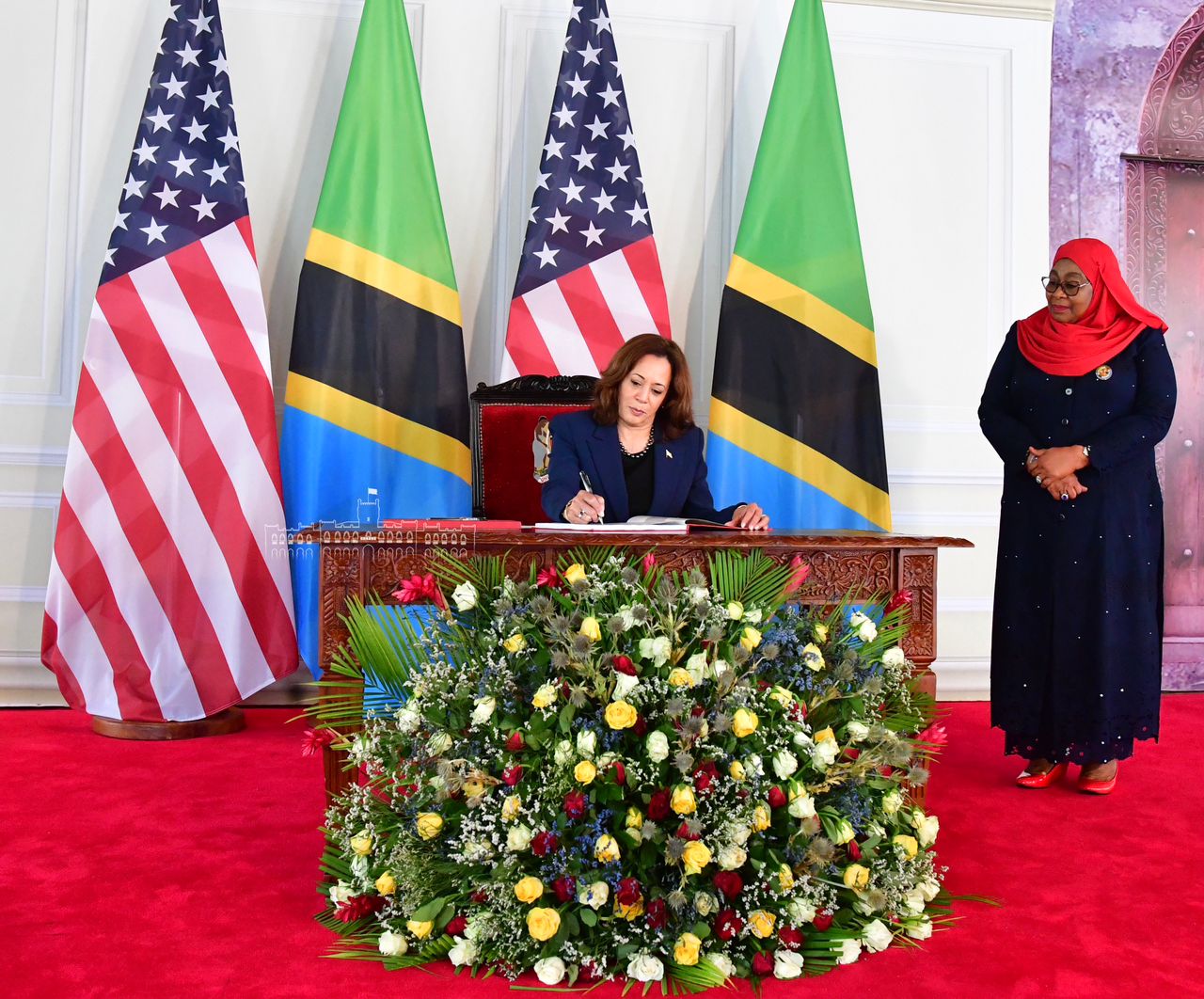 The new page for Tanzania and US will also see the signing of a new memorandum of understanding (MoU) between the Export-Import Bank of the United States (EXIM) and the government of the East African nation.
EXIM will provide $500 million to United States firms who are exporting goods and services to Tanzania in areas including infrastructure, transportation, digital technology, climate and energy security and power generation.
She pointed out that a new partnership with Tanzania in 5G technology and cybersecurity will also improve the ties between the two countries.
She further said that her country is set to open a new processing plant in Tanzania for minerals that go into electric vehicle batteries.
Harris underscored that the electric vehicle batteries project is an important and pioneering model, using innovative and low-emission standards, saying the raw minerals will soon be processed in Tanzania, by Tanzanians.
The US VP went on to say that the new processing plant would deliver battery-grade nickel to the United States and to the world market by 2026.
On her side, Tanzania president Samia Suluhu Hassan needs to see an improvement in the visa process between the United States and Tanzania, as both nations will benefit from a "long-duration visa" that would increase trade and tourism.
Harris, the latest of several high-profile figures from the U.S. administration to visit African countries in recent months, is due to stay in Tanzania until Friday when she will depart for Zambia, the final stop on her tour.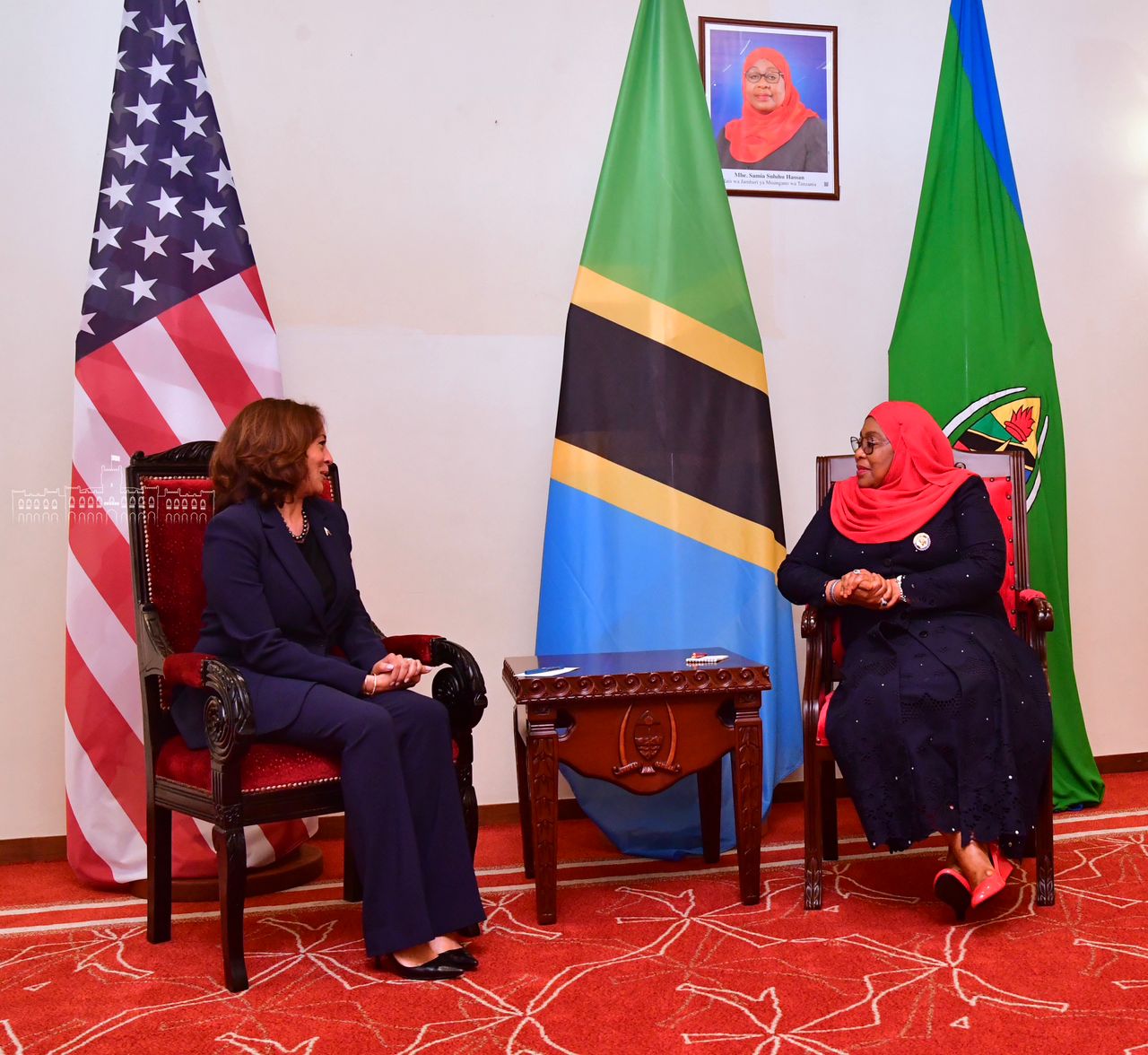 However, United States presidential visits to Tanzania
Bill Clinton: Met with former President Benjamin Mkapa in Arusha, in August 2000.
George W. Bush met with former President Jakaya Kikwete and signed the Millennium Challenge agreement in Dar es Salaam, in February 2008.
Barrack Obama met with former President Jakaya Kikwete in Dar es Salaam on July 2013. Laid a wreath at the memorial to the 1998 United States embassy bombing and also participated in trade and investment discussions; accompanied by business leaders.