Smart Africa 6th Edition Summit Anticipated To Un-Lock New Value Addition In ICTs and Digital Economy for Africa
By Nevison Mpofu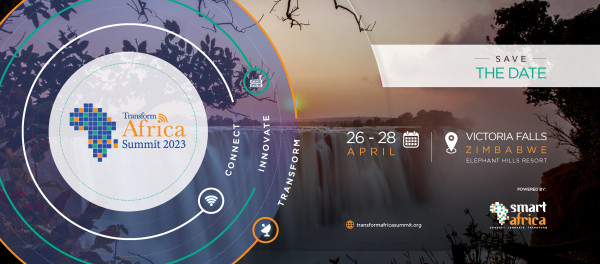 A mass exodus of Information Communication Technology experts and stakeholders will rush and converge at a glorious    , one of the 7 Seven Wonders of the World tourist venue in  Victoria Falls where  3000 to 5000 delegates from 100 countries are anticipated to attended a global Information  Communication Technologies conference . The much salivated for a display of high intellectualisms multi-facetted symposium will run from 26 to 28 April, next month in Zimbabwe.
The Smart Africa 6th edition summit is entailed with the flaring theme Connect, Transform and Innovate. This Transform Africa vineyard of a developmental slogan is  a brain-child which was hatched and is housed in Rwanda , one of Africa's leading fast developing country . Its main objective is to change Africa through innovative technology of unique style of ideas, hence the reason why Africa continues to see a vision towards prosperous heightened and fortified home of changing landscape and beaming faces.
Addressing multi-pack of media personnel in Harare on the dusk hours of Monday 28 April, the Honourable Minister of Information Communication Technology and Courier Services Jenfan Muswere said Africa's success hinges on digital economy buttressed by a technology in a modern world of innovative intellectuals.
He said further on that the 6th Smart Africa summit is meant to connect ideas, bring innovations meant to transform Africa to a better home with links that have global linkages foe innovations. The conference will be beatified by a circle of 50 round tables and glamorous exhibitions.
''Zimbabwe glorified to host the 6th edition Smart Africa summit. Rwanda, one of our best friend in terms of economic development is the home of Smart Africa which is geared to transform Africa into a better place.        The Technical and Digital event meant to attract 3000 people will be graced by African leaders, International Industry Chief Executive Officers and other plenipotentiaries of brilliant innovative minds.
''The technical and digital event is meant to   push for Africa's Economic development in a face of a digital economy. It is therefore crucial to connect minds, transform Africa and come up with innovations that makes us change socially and economically''.
Asked questions why Rwanda chose to host this digital event in Zimbabwe, Dr Jenfan Muswere pointed out that Zimbabwe is leader in Agriculture, one sector of the economy which supports food security. Secondly its political will has brought a visible change.
'' Zimbabwe was chosen because it is a leader in Agriculture. Issues of food security are vital towards eradication of hunger. It is therefore important to explore as well crop science and production using ICT as a main tool in developing our Africa.
Giving a comment as well in a panel discussion set up , Division Manager – Marketing Events and Partnership Garikai Nhongo pointed out that ICTs are vital for food security , crop science and production . This, he pointed out , goes hand in hand with Agricultural Information Systems which help us fight climate change and increase food security .
'' Information Communication Technologies are vital for food security, crop science and production Agricultural Information Systems help us fight climate change. This increases food security, thereby fighting hunger and famine as well as diseases
''The most interesting issue is that at the conference there shall be launched a BLUE PRINT for SMART DEVICES development. These are meant to connect us to the whole world, transform Africa and bring innovations meant to overcome challenges we have ''. Said the Expert.
''The second launch will be the BULK INTERNET CAPACITY PROJECT . This is like wholesale  internet which reduces our internet problems by almost 50% . It means then instead of getting it at high prices we get it cheap and affordable , thereby making business easy ''.
The conference will have 50 multiple discussion panels . Among prominent high level delegates are Chairman Smart Africa Board President Paul Kagame of Rwanda and President Mnangagwa of Zimbabwe . His Excellence President Macky Sally of Senegal and Lazarus Chakwera of Malawi will also grace the occasion .
International organisations will be chief among some ICT companies ,. Secretary General of International Telecommunications Union Madaam Doreen Bogdan-Martin
Wamkelew Keabetswe Mene Secretary General Africa Continental Free Trade Area
Deemah Alyahya , Secretary General ,Digital Co-operation Organisation
Smart Alliance of 36 countries
Private Sector Africa Heads of States all will rise for a Digital Economy by 2030 , global competitiveness ……