Sky Blue, Africa's Premier Lounge And Nightlife Spot Set For Mega Lunch In Downtown Silver Spring
By Amos Fofung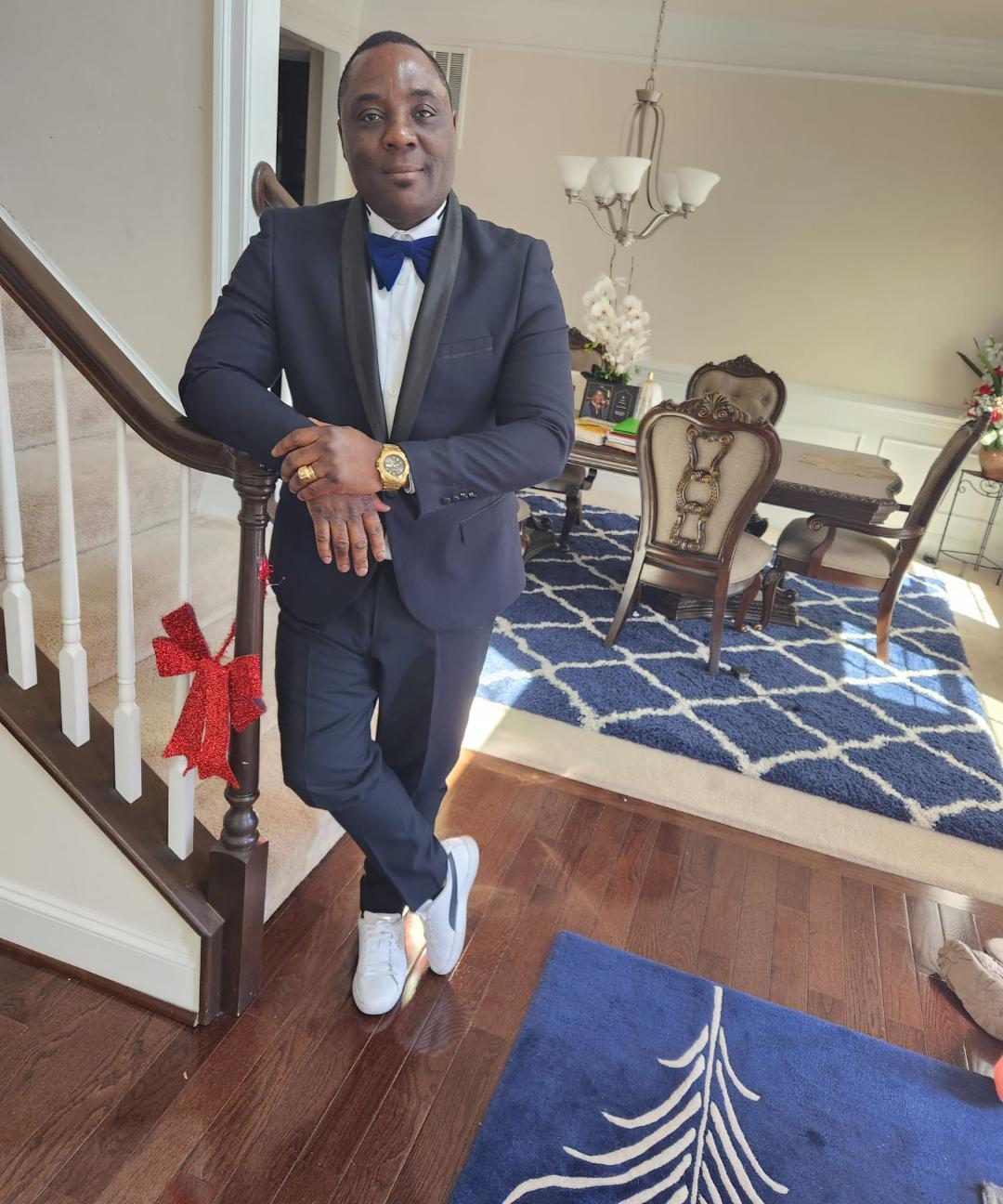 The official launching ceremony of Sky Blue Lounge has been announced for April 1, 2023. The grand opening of the lounge has for weeks had lovers of nightlife and connoisseur of Afro music and culture on their toes as they await the opening of Sky Blue's magnificent edifice.
The lounge which seeks to bring a mélange of sophisticated Afro culture to the heart of downtown Silver Spring, Maryland offers a one-of-a-kind entertainment experience.
With features such as a stylish and intimate atmosphere, with African-inspired décor and ambient lighting, a bar with extensive menu of exotic cocktails, a luscious restaurant as well as an extensive wine list, and a thrilling dancefloor all geared at leaving you thrilled and satisfied from the moment you walk into Sky Blue until your departure.
The real showstopper, however, is the lounge's electrifying live in-house DJ Music Ambiance. From the soulful sounds of African rhythms to the pulse-pounding beats of modern pop and Caribbean Flavors, Sky Blue Lounge offers a dynamic and diverse lineup of entertainment. Whether you're a seasoned dancer or simply looking to enjoy a night on the town, you won't be able to resist the energy of the dance floor.
But the fun doesn't stop there. Sky Blue Lounge, Pan African Visions learnt is available to host special events. According to one of lounge's promoters, Nkemamin Julius, Sky Blue remains your go-to destination for; Birthday Celebrations, Graduations Parties, Office get-togethers, Corporate Night Outs, Batchelor Eves, and much more. With its top-notch sound system, expertly crafted cocktails, and lively atmosphere, Sky Blue Lounge is the ultimate destination for a night out.
In a telephone interview with this reporter, Julius Nkemamin stated that Sky Blue lounge was created out of the need to satisfy the craving to match entertainment needs with quality in the DMV area with downtown Silver Spring as the hub.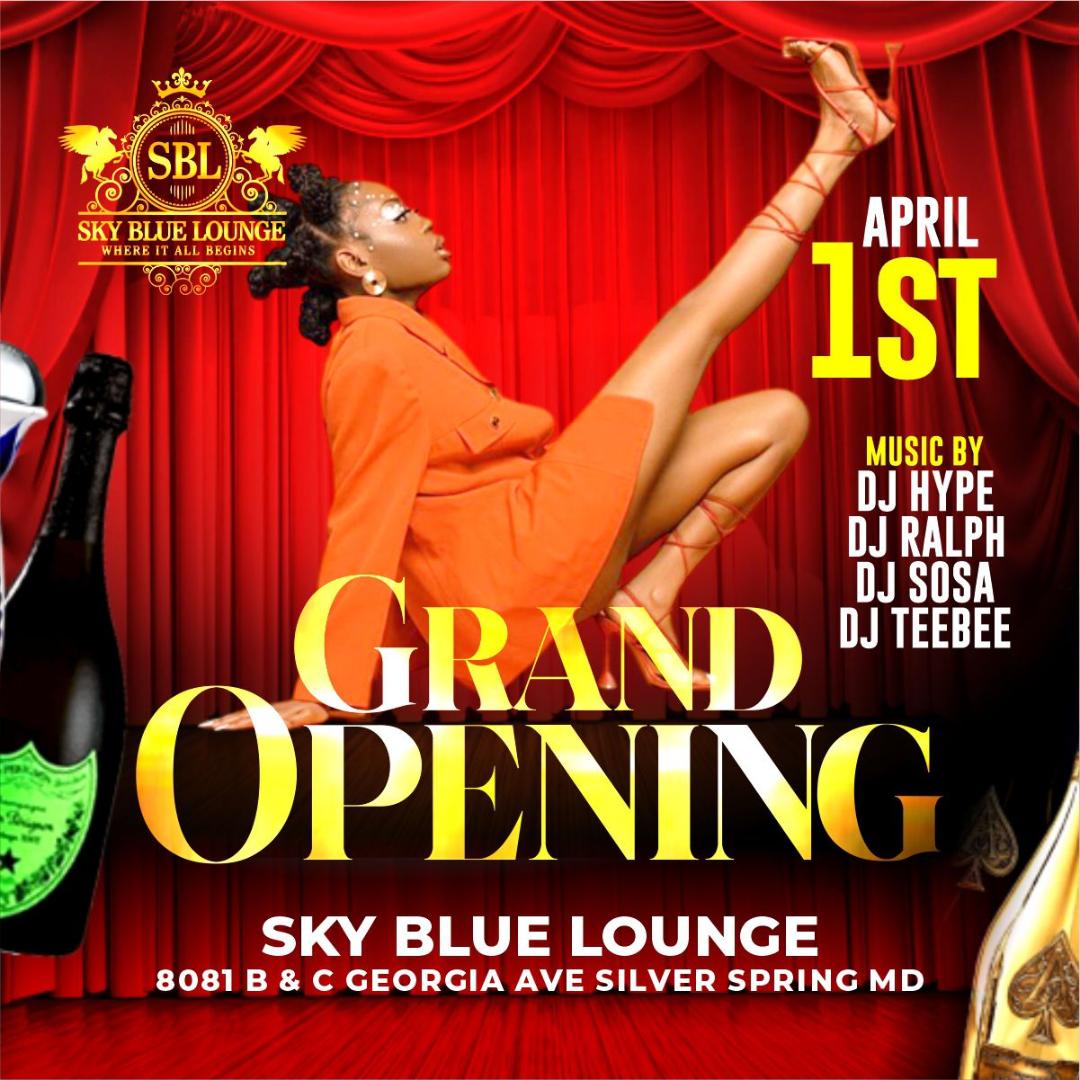 "I saw a niche need for something different and innovative, the people called, and we answered. Sky Blue lounge brings a new flavor and satisfies the need of our local populace", Nkemamin said, before disclosing to this reporter that County members from the Montgomery County and beyond  were all consulted and brought into the inception phase of the Sky Blue ultimate creation and launching.
"Make no mistake, Sky Blue lounge is a melting pot of African culture and a gift to all our customers and resident of not just Downtown Silver Spring but the entire DMV area. I want everyone to stop here and have a feel of African hospitality. Make no mistake, our April 1st Launch is equally an opportunity for us to present ourselves, what we do and what we represent. Sky Blue is unique, and we produce the best soya, which has landed us the title, "house of authentic Soya," Julius Nkemamin added.