Mission Accomplished – LECUDO-USA and Partners Medical Mission In Cameroon Gets Thumbs Up
By Boris Esono Nwenfor & Sonita Ngunyi Nwohtazie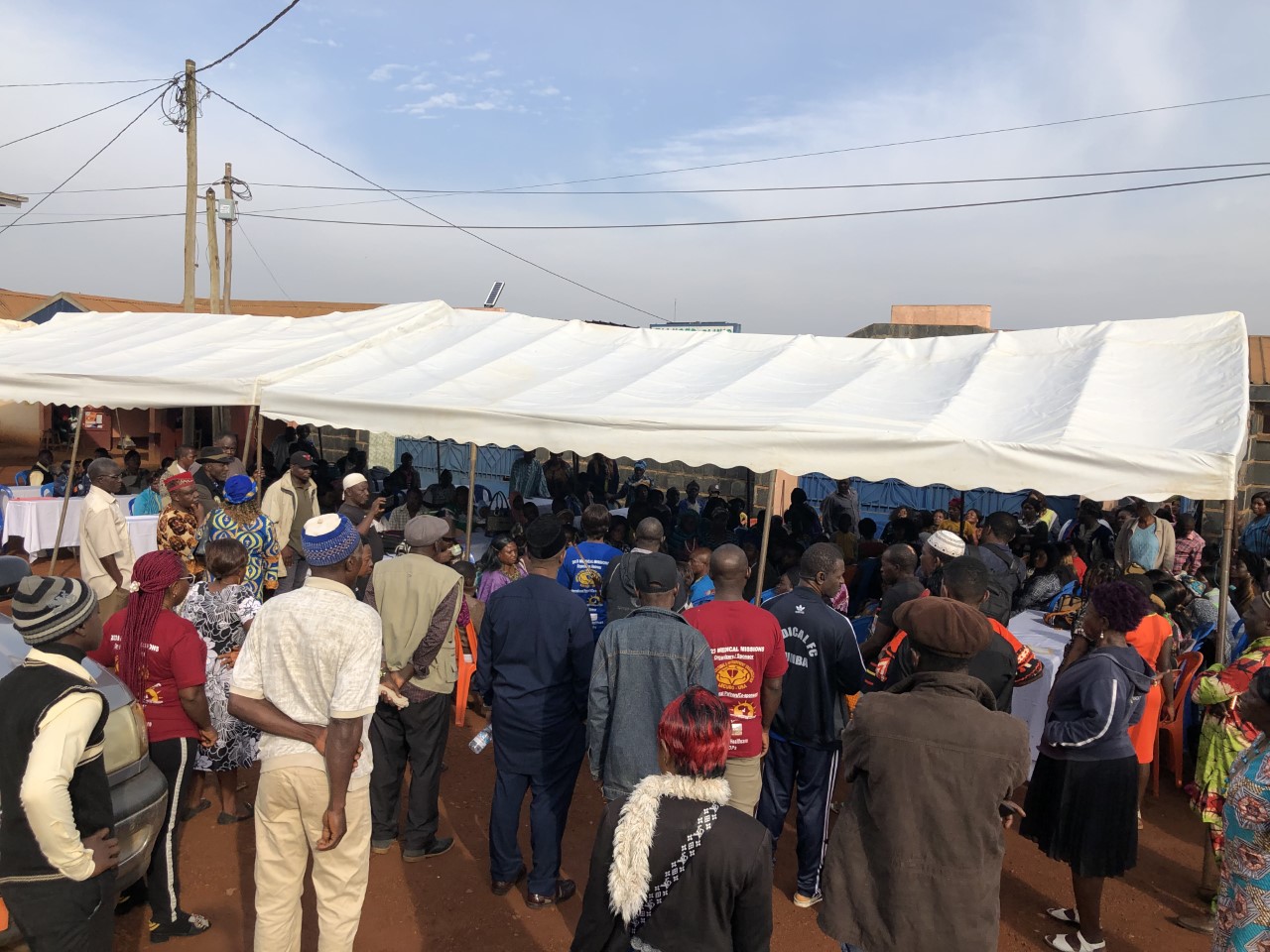 DSCHANG, March 25, 2023 – The medical mission organized by the Lebang Cultural and Development Organization, LECUDO-USA, has been given a thump up by patients who had badly needed medical assistance.
The medical mission from March 20-22 in Dschang was done in partnership with Healing Beyond the Horizon, Fiangep Polyclinic, and Life-Bridge International. This year, the medical mission saw the addition of eye and mental health programs. More than 200 hundred patients had their eyes checked and about 80 to 90 screening was done for cervical cancer.
"This is a mission that is near and dear to our hearts. We are happy that we were able to do a two-phase program. We were able to get our team to go to Fontem, which is wonderful. We saw a lot of people come out and benefited from something," Dr Christella Ajong Mbeboh, a medical doctor from the USA, and Co-chair of the LECUDO-USA Health & Wellness Committee said. 
"Our priority was to help the internally displaced persons who are based in Dschang and also by extension people have come from Yaounde, Baffoussam, Douala and Kumba to benefit from our services," Terrence Atem, CEO of LECUDO-USA said. 
"I am impressed with what we have been able to achieve through the health campaign. We treated thousands of people and we think that we have achieved our mission. We have provided services to the most vulnerable."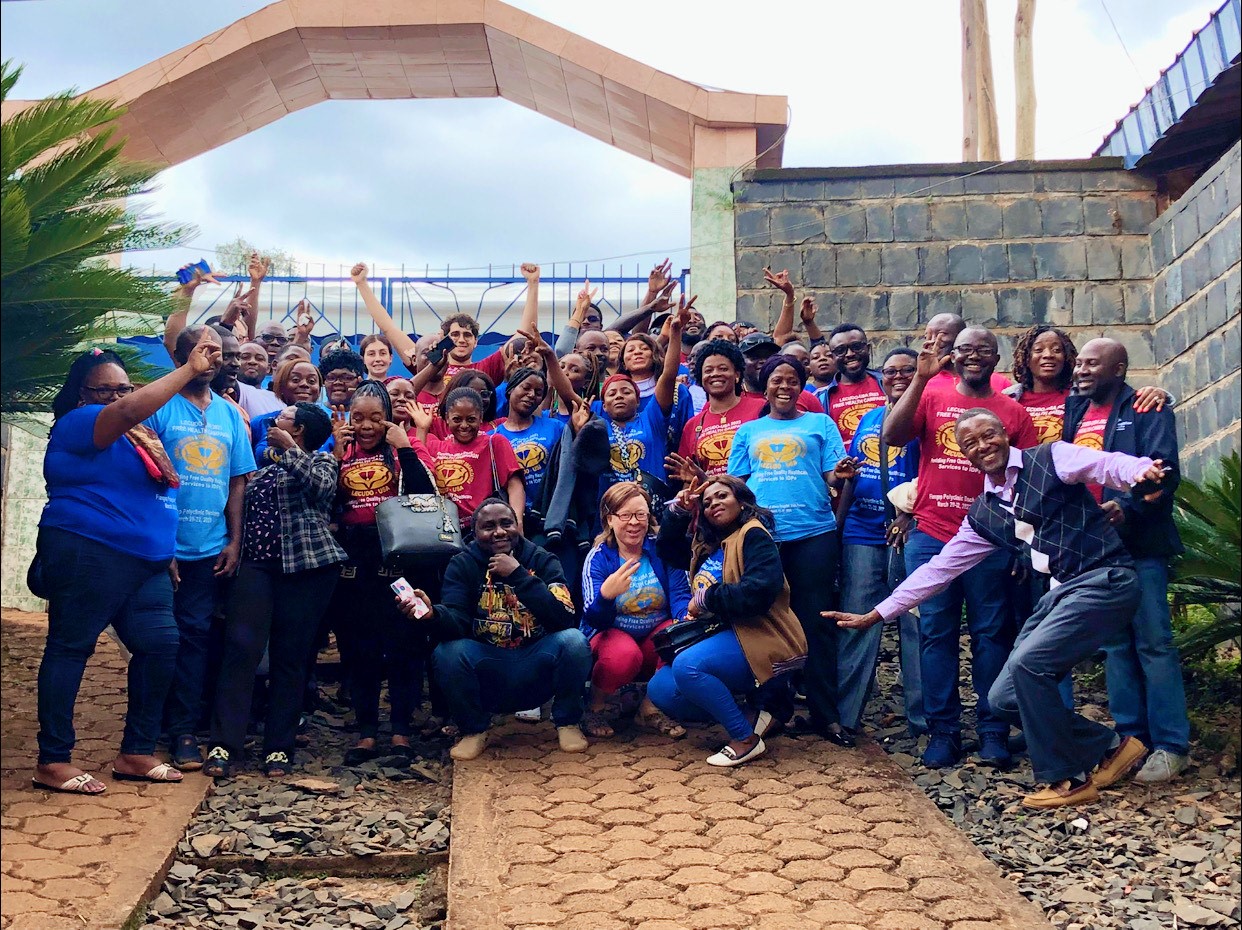 Major And Minor Surgeries Conducted For Free
The medical mission had 16 medical doctors present with specialist doctors. Echography, endoscopy and some minor and major surgeries were conducted on the internally displaced persons. To organizers, more than 200 patients were consulted with about 30 surgeries conducted, 12 major surgeries and 18 minor surgeries and more.
"To put things into perspective, the entire South West does not have an endoscopy and colonoscopy machine. We were able to bring a doctor here with all the machines and that made a difference. These are procedures that cost a lot of money and we have been able to provide it for free," Terrence Atem added.
Dr Peter Atemkeng: It has been such a huge success by estimates and most of the people I have spoken with. This huge initiative has made a difference in the lives of the people, especially the people here in Dschang. I was impressed with the work done by the volunteers, at home and abroad. It is what philanthrope calls for and we saw a lot in the donations that came from the United States
Mental health is not a taboo – Belleh Nkem
Mental health is still such a taboo subject in Africa. It's so hush-hush, and nobody likes to speak about it because people are so fearful of mental health problems. However, LECUDO-USA thought it wise to introduce the mental health program this year following their medical mission. During the health outreach, approximately fifty to sixty patients were consulted.
"The introduction of the mental health program gave me an understanding of what our people are going through. Having counseled and seen a lot of our patients, I have gathered that they are going through a lot of depression as a result of our crisis," said Belleh Nkem, mental health psychiatric nurse practitioner, and LECUDO-USA member. 
"Our community is not very aware of mental health. My plan and goal are to create a wellness program where we can outreach to the community and talk about mental health. Mental health in our communities is something that is viewed as a stigma. Our people are suffering from it. My goal is not to end here but to come back and talk to them about mental health."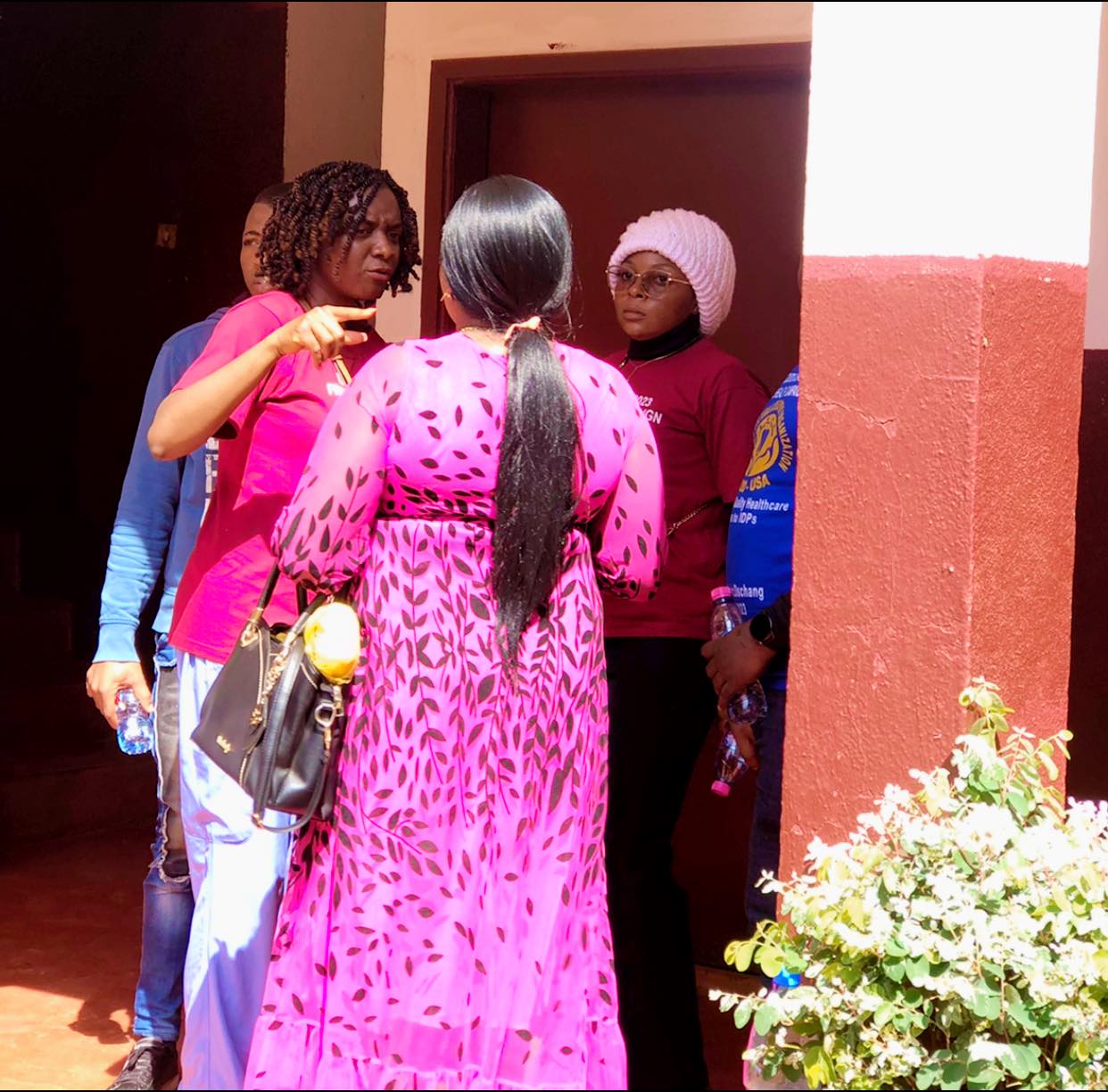 The Future Is Fontem
Following the successful mission, LECUDO-USA and its partners say the goal now is to have a full-scale medical mission that is focused on Fontem. "We believe that now we are going to handle Fontem full scale. Fontem is going to be our priority because that is our village, that is where we have our people and also in terms of vulnerability, they are the people in Fontem," Terrence Atem, LECUDO-USA CEO said. 
"The future for the project I think needs to be bigger and better. Of course, we have lessons we have learnt from this experience and we are hoping that this project will become more automated," Dr Peter Atemkeng said. "We will use a lot of data from it so that we can build and drive the program in a way that we are always making a positive impact and social change in the lives of the people we have touched."