Malawi President Chakwera Declares 14 Days Of Mourning Over Cyclone Freddy
By Joseph Dumbula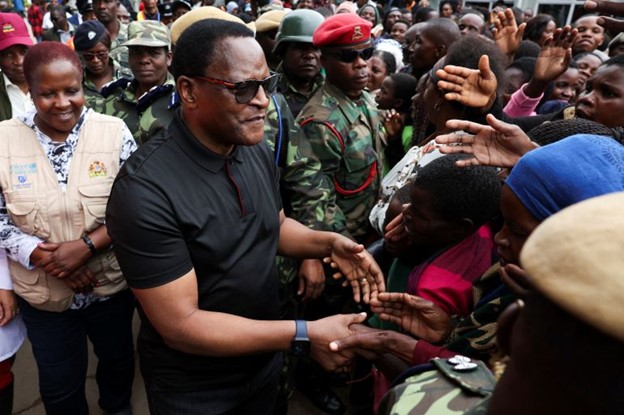 Malawi President Lazarus Chakwera has declared 14 days of national mourning following the death of 225 people due to Cyclone Freddy in the Southern African nation.
Chakwera made the declaration in a national address last night when he also ordered that during the first seven-day flags should fly at half-mast.
He went on to say government will turn the mourning to action into a long season of nation rebuilding and reconstruction by making the country stronger and more resilient to natural disasters in preparedness for future natural disasters.
"These natural disasters will continue to happen and we must know that no one else but us is going to rebuild what we have lost or prepare our country to stand the next disaster better than this one," he explained.
He then said that what happened this year has never happened before and the victims of the Cyclone Freddy have had worst experience of the current situation.
Chakwera assured the deceased families that government will do all it can to support and protect those who have survived from the cyclone.
The Preside also asked donor partners to assist the country in supporting those who have been affected by Cyclone Freddy.
Meanwhile, government has allocated 1.6 billion Kwacha to support survivors of Cyclone Freddy.
Reports are showing that 225 people have died, 770 are injured, 83,000 are living in shelters and properties of 18,689 families have been washed away by the floods.