Kenya's Opposition To Hold Mass Protests Every Monday And Thursday
By Samuel Ouma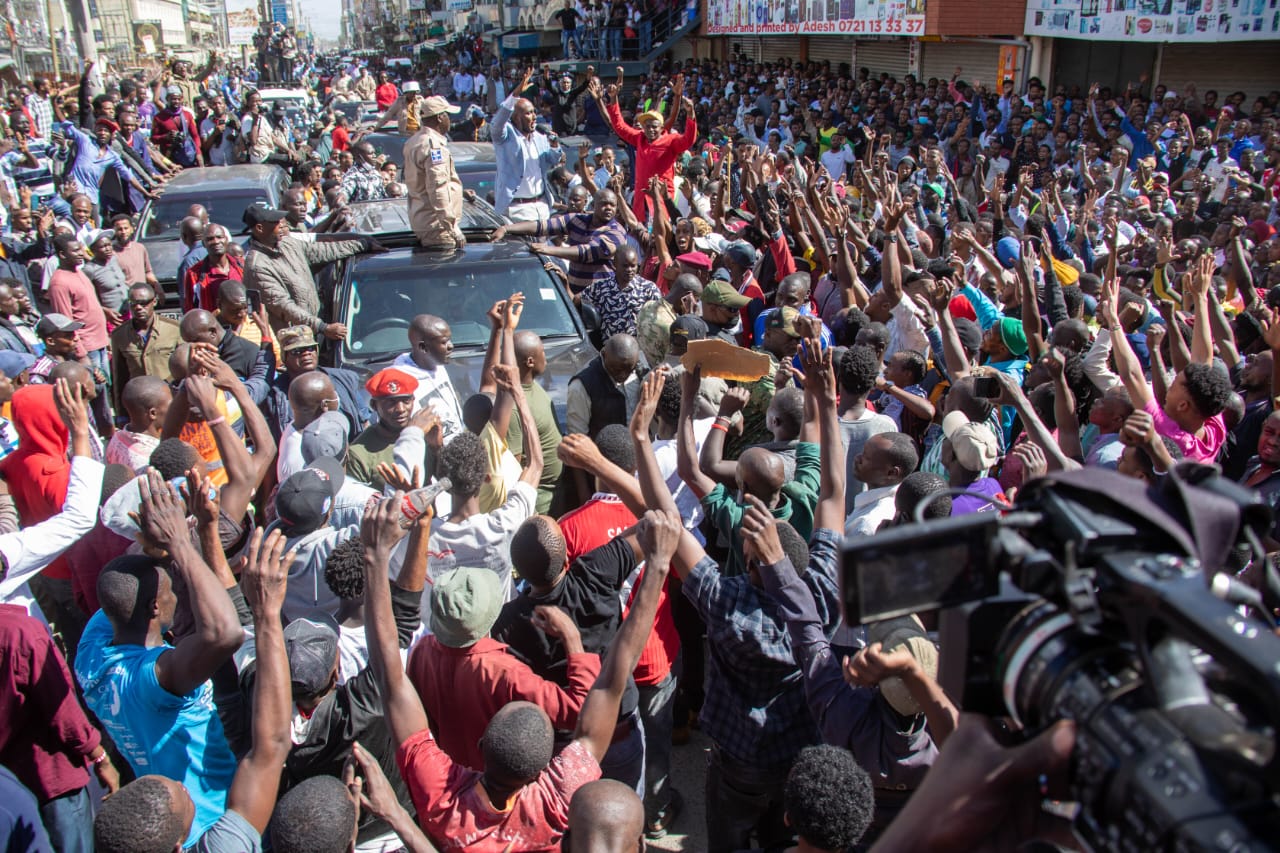 Kenyan opposition leader Raila Odinga on Monday announced that the opposition will hold anti-government every Monday and Thursday, effective next week.
Addressing the press at the Jaramogi Oginga Odinga Foundation in Nairobi, Odinga expressed his gratitude to Kenyans who turned out in large numbers to protest against the current regime that he termed illegitimate. Odinga also lauded the media for giving the protests good coverage.
The former Prime Minister said the protests were successful but accused the police of meting violence on peaceful and harmless protesters. He revealed that two people died and several were injured due to police brutality.
"Many of the demonstrators got hurt and at least two innocent Kenyans were killed in cold blood by the police. We pass our sincere condolences to the families, the lost loved ones in the to the police brutality. We will stand with those families in all ways, including pursuing justice on behalf of their loved ones," said Odinga.
Odinga wondered why many police officers were deployed in Nairobi to confront peaceful demonstrators when the country is undergoing major security challenges in huge shifts around the country where bandits and other criminals appear to have taken charge.
"The brutality witnessed yesterday does not belong to this country. It is the more disgusting because the citizens were acting within the provisions of the Constitution. We were given notice of intention to march in Nairobi," he added.
He also slammed President William Ruto for what he termed a dictatorial style of leadership for the six months he has been in office.
"Ruto's greatest aspiration is to return Kenya to the old dictatorship where he is the unquestioned tyrant controlling everyone's life. We have come to the conclusion that our police shall never change unless we make them change," reiterated Odinga.
He accused Ruto of firing civil servants in the Public Service associated with the previous regime, calling Ruto's administration to serve Kenyans equally irrespective of their political affiliation.
Odinga asked Ruto to stop the ethnicization and commercialization of the Public Service, promising to fight as long as it takes to save Kenya from being ruled by cartels, elites and ethnic warlords.
He further claimed that there were assassination attempts on him and co-principal Kalonzo Musyoka during the protests.
"There was an attempt on the lives of both Kalonzo and me, our cars were shot at but luckily we were unharmed," reiterated Odinga.
The former AU special envoy also faulted Nairobi police boss Adamson Bungei over the orders issued to police officers against his supporters. He said they will sue Bungei both locally and internationally.
Meanwhile, Odinga called on his supporters to boycott services by Safaricom, KCB Bank and Radio Africa Group's Star Newspaper, accusing them of being biased.