Kenya, Italy Vow To Remove Non-Tariff Barriers To Promote Trade
By Samuel Ouma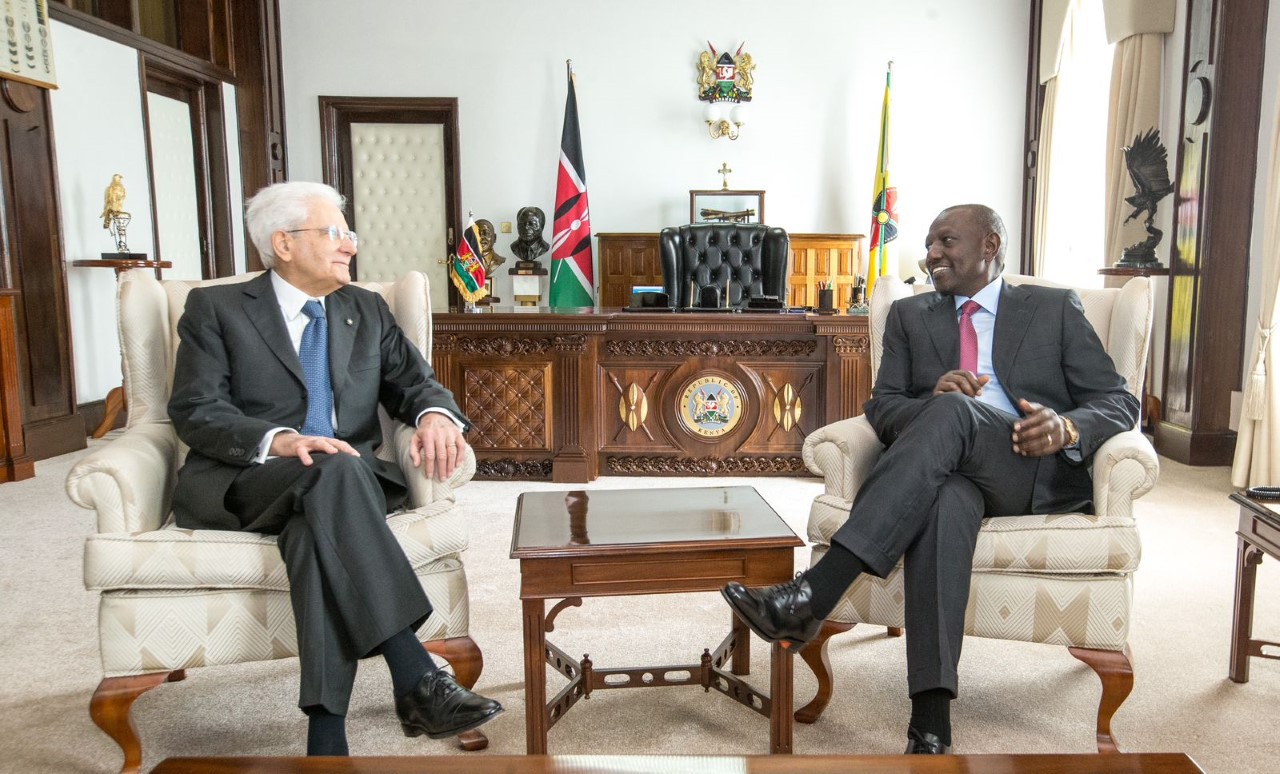 Kenya and Italy on Tuesday agreed to remove non-tariff barriers in their bid to stimulate trade and investment between the two countries.
The deal was reached during a bilateral meeting between Italian President Sergio Mattarella and his Kenyan counterpart William Ruto at the State House, Nairobi.
The two countries said they will negotiate to avoid a double-taxation agreement that will usher in higher levels of foreign direct investments.
President William Samoei Ruto revealed they had shared views about opportunities to improve the trade balance between the two countries.
The cooperation will be in agro-industrial, ICT and bio-fuel projects. Our meeting provided us with the opportunity to discuss modalities of enhancing trade and investment between Kenya and Italy," said President Ruto.
The duo witnessed the signing of two agreements, two MoUs and a joint declaration to provide a framework for advancing bilateral cooperation in different fields.
"We have signed an MoU through which our two countries shall cooperate in the field of health, towards the realization of Universal Health Coverage and improved pharmaceutical production," added President Ruto, noting that Kenya and Italy had further committed to re-establish cooperation on the construction of Arror, Kimwarer and Itare dams, located in Kenya's Rift Valley.
These projects, the two leaders noted, "are critical to our agenda on food security and climate action".
During the meeting, Italy committed to advance Ksh14 Billion ($108.3 million) in grants and soft loans covering projects in agriculture, MSMEs, housing and urban settlement, health, the digital super highway and the creative economy.
President Mattarella noted that Kenya is a strategic partner in Africa that Italy will continue to work with.
"The agreements we have signed today are a sign of how far our relations are advancing. We will continue partnering to foster an investor-friendly environment," he said.
President Sergio Mattarella landed in Kenya on Monday evening for a three-day visit.