Javnyuy Joybert: Climbing Cameroon's Entrepreneurship Ladder to Success
By Boris Esono Nwenfor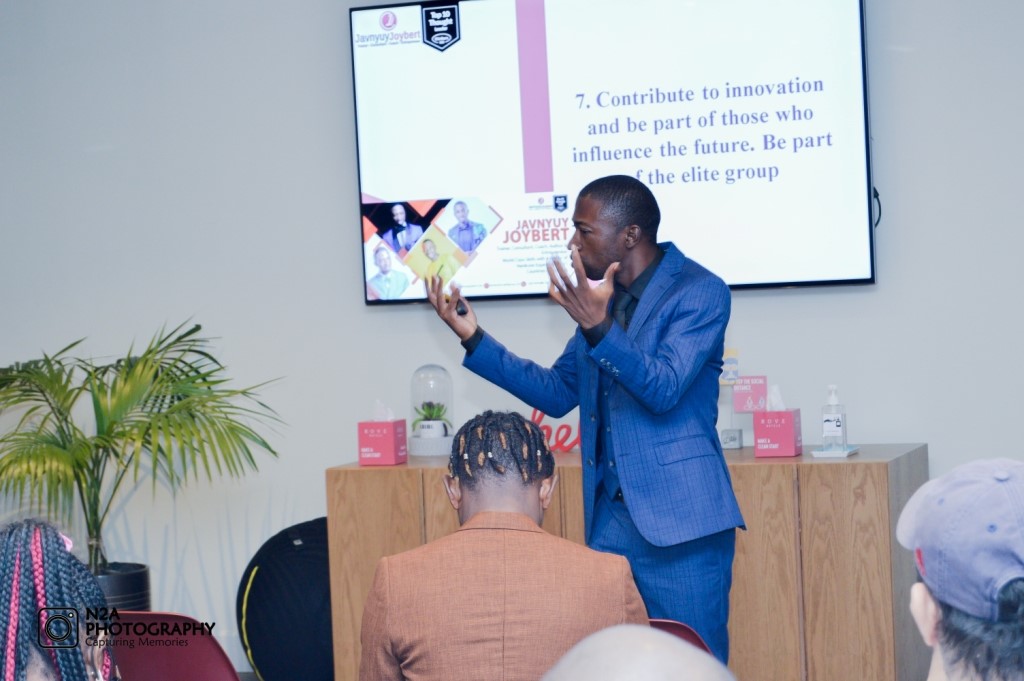 Known as Mr Remarkable, Javnyuy Joybert, is a multiple international award-winning business and productivity speaker, trainer & consultant with 11 years+ of experience spanning various countries. Javnyuy's mission in life is to turn slow-growth institutions (businesses) into high-growth institutions, and average individuals into productive peak performers.
Venturing into the entrepreneurial ecosystem in Cameroon as an active stakeholder in 2011, Javnyuy is the CEO of COSDEF Group LTD, a service disruptive business with subsidiary operations in Financial Services, Corporate Training/Consulting, Skills Training & Recruitment Services, and Technology and Investment Advisory Services.
"I have always been fascinated by business which is why decided to choose the path of commercial education in secondary school where I started reading subjects like accounting, business mathematics, commerce and finance, economics etc. I started selling stuff like biscuits, chocolate and other eatables during my school days," Javnyuy said.
Javnyuy is a Queen's Young Leader Award Winner Runner-Up, 2018 Mandela Washington Fellow at Clark Atlanta University USA, 2018 & 2020 Class of 100 Most Influential Young Africans, Tony Elumelu Entrepreneur 2019, OBAMA Foundation African Leader, YALS 2019 Young African Entrepreneur of the Year, The Masters' Mind Africa Awards Speaker of the Year 2020, Forbes Business Council Nominee March 2020, and Edvocate Leadership Award Winner 2022.
What is the overall state of entrepreneurship in Cameroon today?
Javnyuy Joybert: I ventured into the entrepreneurial ecosystem in Cameroon as an active stakeholder in 2011. Looking back then and now I can say the overall state of entrepreneurship in Cameroon has greatly grown and is experiencing consistent growth. We have more institutions both private, mission and government promoting entrepreneurship, we have more startups rising daily, we have more international agencies venturing into the space, we have universities creating entrepreneurship clubs, and we have churches organizing entrepreneurship seminars for their Christians. We have authors writing books on entrepreneurship across Cameroon and boot camps and conferences on entrepreneurship all over the nation of Cameroon. Buea has been referred to internationally as silicon mountain and more. For the culture of entrepreneurship to grow, education remains critical and we have seen that on the rise year in and year out
Looking at the youth population and the unemployment dynamics, what potential do you see in entrepreneurship being a game changer?
Javnyuy Joybert: I strongly believe entrepreneurship is the saviour of Cameroon and Africa. First of all, the entrepreneurial mindset is beyond starting a business. It is about having a mindset of a contributor, initiator, creator, value manifestation and growth. When companies have more people with an entrepreneurial mindset (Intrapreneurs or corporate entrepreneurs), the companies will experience more growth and employ more people.
When citizens have an entrepreneurial mindset, they will have the capability to create more sustainable businesses which will employ more people across the nation.
One thing that excites me is seeing more universities organizing entrepreneurship boot camps and clubs to promote entrepreneurship. This will position students to leave school with the creators' mentality and not a consumption mentality.
With the potential that Cameroon has, what will it take for things to change profoundly?
Javnyuy Joybert: There are a couple of things that come to mind but are not limited to these. I strongly believe for Cameroon to experience significant growth opportunities in the next 5 to 10 years core parties involved must do their work. The government must do its job and the private sector plays must be doing its work.
The government and private sector should work on some of the following; Strengthen institutions and service to citizens: As long as we struggle to get access to certain government institutions and experience slow service delivery to citizens, economic growth will be affected
Improving infrastructure: Energy and roads top the list. In a nation where people cannot move with ease and cannot consistently depend on energy to create value, the economy will struggle.
Strong policy design and implementation: In a real sense, the government does not provide jobs to people, it is the private sector that provides jobs. In a nation where the government is the highest employer of labour, that government is failing to empower the private sector. This is a strong sign of weak and inadequate policies to promote the private sector to thrive.
Accelerate technology adoption: In this century the countries that will lead in value creation and delivery and those who have successfully accelerated technology adoption among the citizens especially young people in universities. Cameroon should step up on this.
Enhancing employability and enterprise development skills: It is citizens that make up a nation. It is productive citizens that make up a productive economy. For Cameroon to change profoundly, the citizens must have the right skills to create value, deliver value and monetize value. This can be done when citizens have the right skills. Citizens must become employable with relevant skills. Citizens must be able to create sustainable institutions and for this to happen they need enterprising skills.
At the moment in Cameroon, may we know some of the institutions, structures or programs that are trying to empower young people?
Javnyuy Joybert: I think it is hard to even highlight. So much is going on. From universities going beyond just providing lectures to organizing conferences to empower their students, to churches going beyond church services and prayer programs to organizing empowerment programs for their youth, from youth-led associations organizing youth training programs in communities, from individuals who have changed making mindsets creating projects and initiatives to empower young people and much more. We can all see these institutions and individuals around us.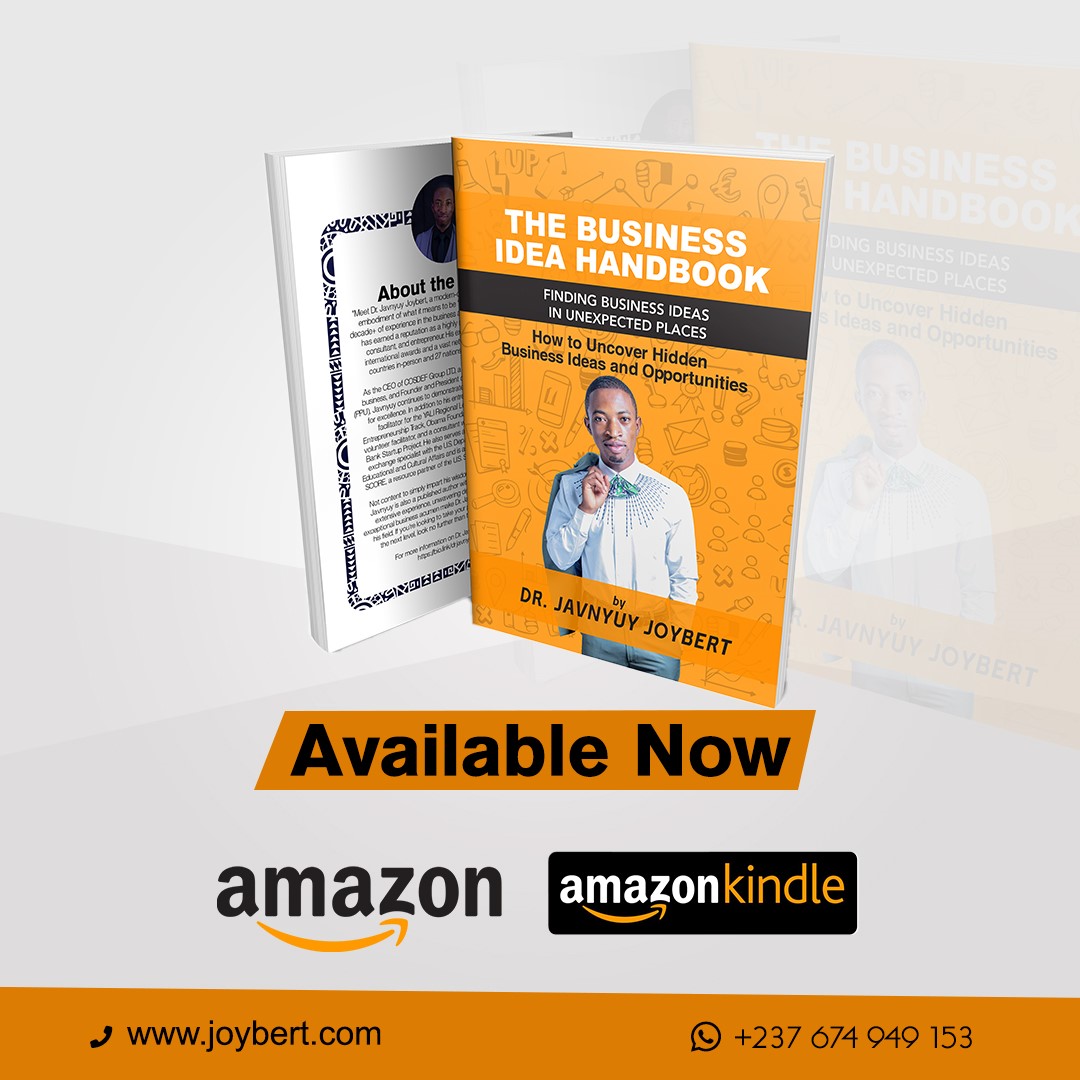 May we get an idea of your background and journey into the world of entrepreneurship?
Javnyuy Joybert: I have always been fascinated by business which is why decided to choose the path of commercial education in secondary school where I started reading subjects like Accounting, business mathematics, commerce and finance, economics etc. I started selling stuff like biscuits, chocolate and other eatables during my school days.
In 2011 due to my educational background in business and concluding a Bsc in financial management, I started training in communities on the basics of business startup and management and in 2012 I started The Center for Entrepreneurship, Leadership & Business Management Development (CELBMD) Africa. 10 years+ later, I have started over 7 businesses with 3 failing and 4 still striving at the moment.
Based on your own experience, what are some of the recipes or success tips that you can share with young Cameroonians?
Javnyuy Joybert: Success recipes depend, however, there are some foundational recipes I always strongly recommend for young people to embody; Define what success means to you: Do not live life copying what everyone is doing. Determine what success means to you. Do not use another person's success to rate yourself. You can be inspired and walk your path.
To succeed in any field, you need mastery. Build mastery. Study to become the best in your field. Pay the price to upgrade your skills and mindset. Build relevant relationships. You need the right people around you to win in this life. Believe in possibilities: No matter the challenges you face, be agile, learn, improve and believe that something good is coming your way. Many times, success is on the other side of uncertainty. Taking the risk can be all that you need to manifest that success.
Can you shed some light on the COSDEF Group that you lead, what kind of services does it offer?
Javnyuy Joybert: COSDEF Group LTD is a full-service institution will operations in financial and investment consulting, corporate training and consulting, recruitment and digital transformation consulting.
You recently announced the international launch of some six books, can you give us a quick synopsis of the books, and why the launch at this point?
Javnyuy Joybert: The launch at this point is due to the goals I set for myself.
– How to Make Money from social media & Physical Attention
Building, Managing & Monetizing Attention: Discover the art of capturing and capitalizing on attention in business and life.
– From CPO to CEO: From Chief Procrastination Officer to Chief Execution Officer: Techniques to Overcome procrastination and become a successful leader.
– The Business Idea Handbook: Finding Business Ideas in Unexpected Places: Unlock innovative business ideas from everyday experiences and places.
– Skyrocket Your Profits: 30 Marketing & Sales Proven Strategies to Boost Your Sales: Elevate your marketing and sales game with proven strategies.
– 40+ Business Models & Examples: Practical Ways Different Businesses Make Money: Explore practical business models for success.
– Business Lessons from Drug Cartel Lords: 17 Lessons to Learn & Execute: Shocking observations reveal valuable business insights.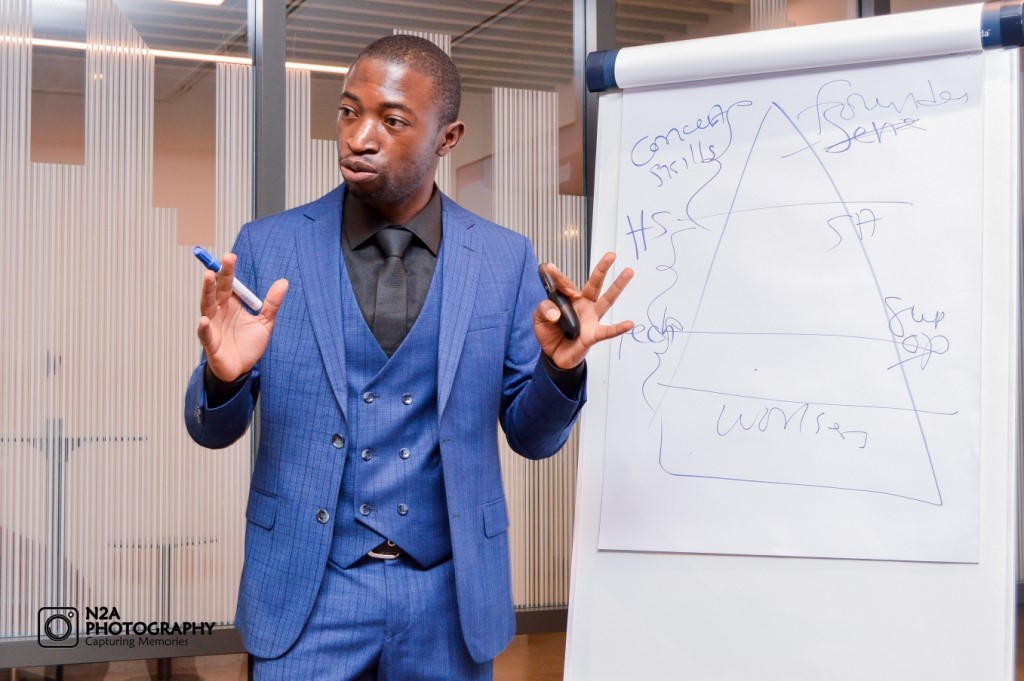 For potential readers out there, what will the books cost, where can copies be procured and how could their own lives be changed by what you share in your books?
Javnyuy Joybert: Follow this link to order paperback/Kindle on Amazon https://www.amazon.com/author/drjavnyuyjoybert
Also, get it on selar (ebook format) https://selar.co/m/JJ. Get hard copies in Cameroon from +237674949153
Any last word to the young, dynamic but heavily challenged young people in Cameroon struggling to change their fortunes?
Javnyuy Joybert: We all have dreams. Whether it's to become a successful business owner, a world-renowned artist, or simply live a happy and fulfilling life, we all have something that we strive for. But, as we all know, dreams don't come easy. They take hard work and often sacrifice. In this chapter, we're going to take a closer look at what it takes to pursue your dreams and how to persevere through the challenges that come with them.
First, let's talk about hard work. Pursuing your dreams requires a lot of dedication and effort. It's not going to be easy, and there will be times when you want to give up. But, it's important to remember that anything worth having is worth working for. So, if you truly want to achieve your dreams, you have to be willing to put in the time and effort to make it happen.
Another important aspect of pursuing your dreams is sacrifice. To achieve your goals, you will have to make sacrifices. This could mean sacrificing time with friends and family, sleeping in, or even giving up something you love. But, as difficult as these sacrifices may be, they are necessary for you to achieve your dreams.
One of the most difficult things about pursuing your dreams is learning to say "no". When you're working towards something, it's easy to get caught up in the excitement and want to take on every opportunity that comes your way. But the reality is, you can't do everything. You will have to say "no" to some things to focus on your dream. It's important to remember that not every opportunity is the right one for you, and that's okay.
With that being said, it's also important to remember that the pursuit of your dreams is not a straight path. There will be setbacks and obstacles along the way, but it's important to persevere. When things get tough, take a step back and remind yourself why you started on this journey in the first place. And remember, failure is not the opposite of success, it's a part of it. Each setback is an opportunity to learn and grow, and to come back stronger.
The process of pursuing your dreams can be difficult and at times it may seem impossible. It's okay to feel scared and unsure, but remember that these feelings are normal. But, with hard work, sacrifice, and perseverance, you can achieve your dreams. Surround yourself with people who support and believe in you and always stay true to yourself.
In conclusion, pursuing your dreams takes hard work, sacrifice, and perseverance. You will have to say "no" to some things to focus on your dream, but it's important to remember that every setback is an opportunity to learn and grow. With the right mindset and a support system, you can achieve your dreams. Remember to keep your eyes on the prize and never give up on what you truly want.
*Culled from March Issue of PAV Magazine