'Hotel Rwanda' Hero Committed To Leaving Politics After Release
By Maniraguha Ferdinand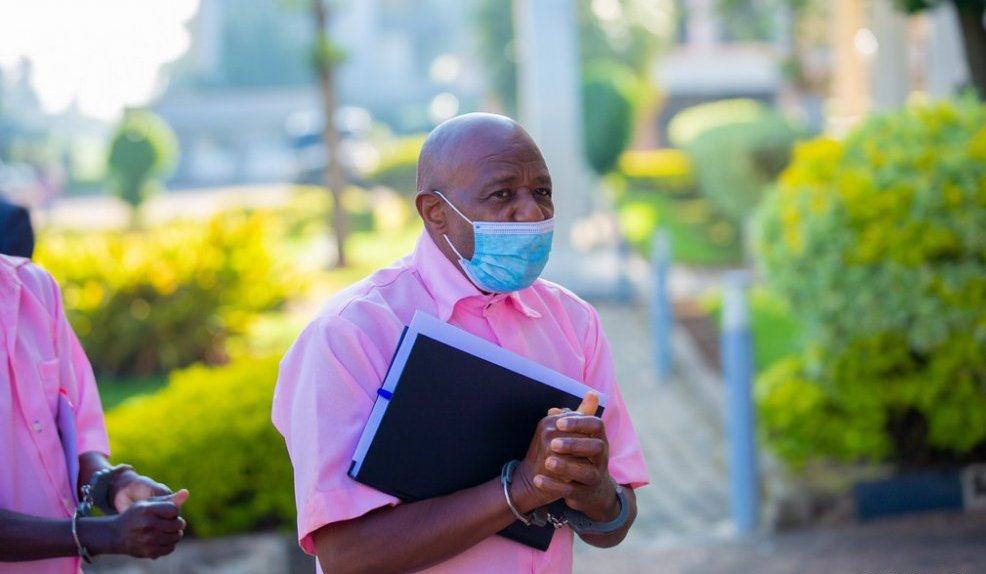 President Paul Kagame pardoned his prominent critic Paul Rusesabagina who had been in jail for terrorism crimes.
Rusesabagina's offences have been commuted by Presidential Order, after consideration of his  requests for clemency.
He was pardoned together with Nsabimana Callixte known as Sankara, who had been Rusesabagina's movement spokesperson.
Rusesabagina's fame arose from Hotel Rwanda movie, which counts his role during 1994 genocide against the Tutsi where he allegedly hid Tutsi using Hotel des Mille Collines, the hotel of which he was manager.
He was tricked and arrested in 2020 after landing at Kigali International Airport for charges of terrorism his rebel group, MRCD-FLN committed in south western Rwanda since 2018. Rusesabagina is serving a 25 year long sentence in Kigali Central Prison.
In a letter asking for pardon, Rusesabagina cited his advanced age degrading health as the reason behind his request.
He promised that upon his release, he will never join politics again or associate with any other subvert actions against Rwanda.
"If I am granted a pardon and released, I understand fully that I will spend the remainder of my days in the United States in quiet reflection. I can assure you through this letter that I hold no personal or political ambitions otherwise. I will leave questions regarding Rwandan politics behind me", he assured.
Paul Rusesabagina also regretted the consequences and damages his actions brought.
"Violence is never acceptable  including the use of violence to achieve political aims. Violence as a political tool is plainly wrong and more grievously so when used to target civilians. I abhor ally violence committed against civilians, whether by FLN or  other groups, which I have and will continue to publicly condemn. The loss of a single human life is always deeply regrettable" he said.
Recently President Kagame hinted on possible release of Rusesabagina for the benefits of national unity.
"We don't get stuck with our past. We move into the future. So there is discussion, there is looking at all possible ways of resolving that issue without compromising the most fundamental aspects of that case" Kagame said  during the 2023 Global Security Forum.
It is yet to be known if there are external factors involved into Rusesabagina release since some countries such as Belgium and United States of America expressed concerns over their citizen incarceration.