Kenya: Chaos As Opposition Supporters Clash With Police During Anti-Government Mass Protests
By Samuel Ouma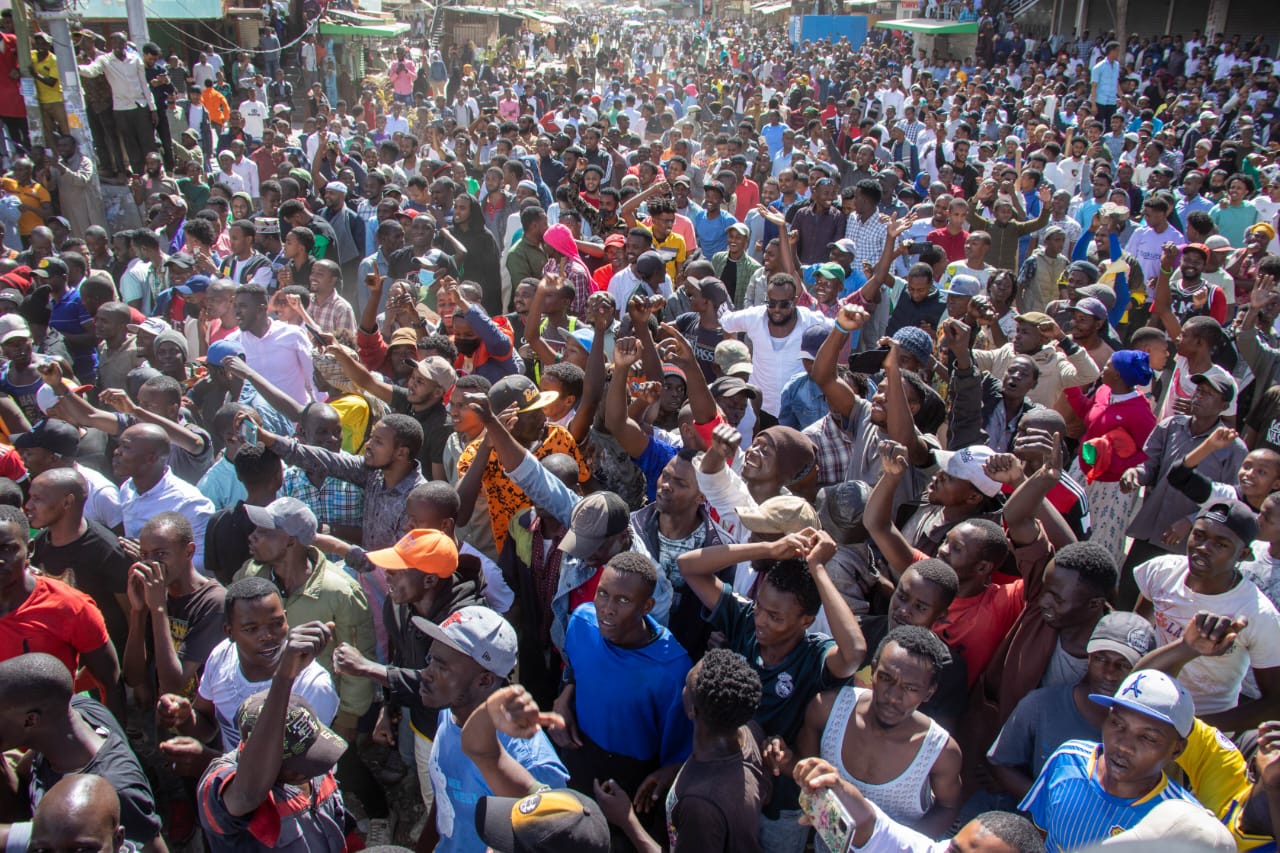 Kenya's capital Nairobi Central Business District, was a no-go zone on Monday, March 20, 2023, following mass protests organized by the opposition, Azimio La Umoja-One Kenya Alliance.
Thousands of Kenyans skipped off the CBD in fear for their lives, leaving the area empty in the early morning hours. However, as 10 o'clock drew near, irate opposition supporters began to arrive, prepared to launch protests.
The security guards did not appear to be amused by the demonstrators; they fired tear gas canisters to disperse them, but that did not stop them. The protesters blocked roads with stones and set them on fire, waging a day-long ongoing conflict with the officers.
The protests led to the arrest, destruction of property, injuries and alleged use of live bullets by police officers. '
Six opposition leaders were arrested during the anti-government demonstration. They include Senator Stewart Madzayo, MPs Opiyo Wandayi, Ken Chonga and Amina Mnyazi. They were released in the evening and are expected to appear in court on Thursday.
"I have been released after day-long detention with colleagues and we are due to appear in court on Thursday. Thank you for your agitation and prayers," tweeted MP Opiyo Wandayi.
Also teargassed and blasted with water cannons were the opposition principals led by Raila Odinga, Martha Karua and Kalonzo Musyoka.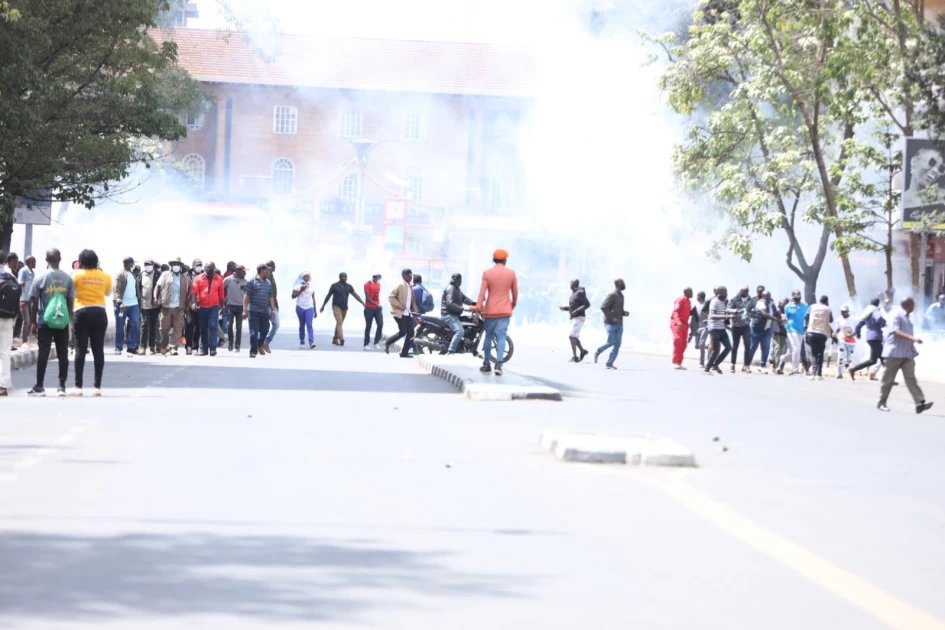 Odinga and his co-principals were expected to address their supporters at Serena Hotel, but the plans were abandoned after heavy security was deployed around the hotel, denying journalists access. The brigade then tried to access the CBD but was blasted with teargas and water cannons.
Fortunately, they managed to meander their way into Eastleigh estate, addressing their supporters. Odinga announced that there will be demonstrations across the country every Monday.
Odinga accused the government of violating the law by suspending Article 37, which states that everyone has the right to congregate, demonstrate, picket, and present petitions to public authorities in a peaceful and unarmed manner.
"Today is just the beginning, you are yet to see more. Every Monday, we will be having mass demonstrations until the cost of living comes down. It will not end until Kenyans get their right," said Odinga.
Mombasa Governor Abdulswamad Nassir expressed his outrage over the use of excessive force by the police and denounced what he called the violent repression of freedom and the violation of the Charter of Rights.
Nassir voiced dissatisfaction with how the police treated civilians and opposition leader Raila Odinga during the protests, despite being given advance knowledge of the planned demonstrations.
He urged security forces to fulfil their job by serving and protecting Kenyans rather than intimidating people with tear gas and water cannons.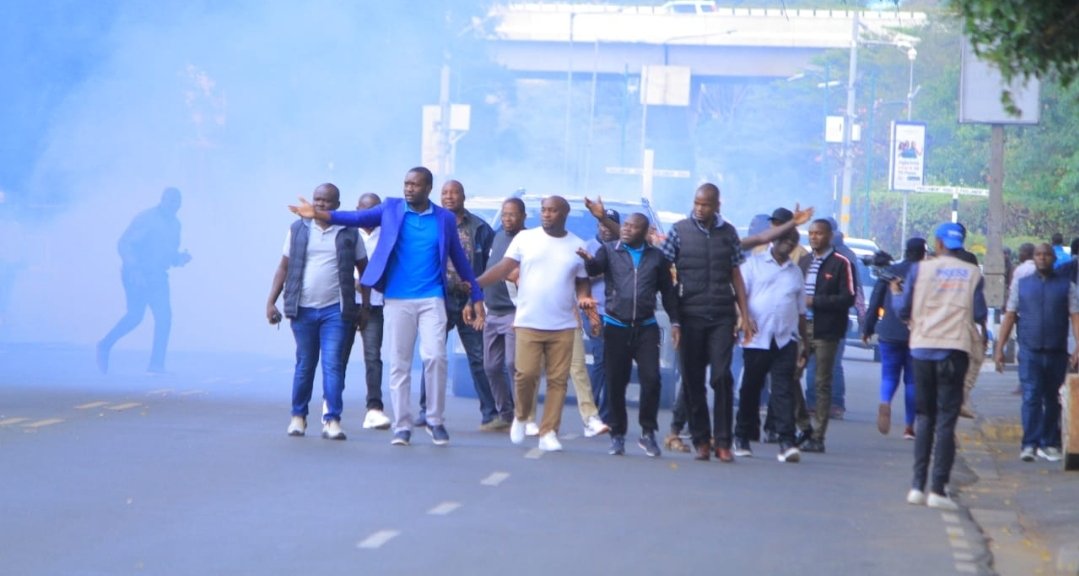 "The police action that we have witnessed is a gross violation of the Bill of Rights and an unwarranted assault on civil liberties. Kenya is a democratic country and our Constitution is the supreme law that binds all persons and all State organs at both levels of government," he stated.
Odinga organized the protest to force President William Ruto's administration to address many concerns, including the high cost of living, alleged discrimination in State appointments, and a lack of transparency in the country's election agency, the IEBC.