African Trade Insurance Agency Insights With Manuel Moses
By Samuel Ouma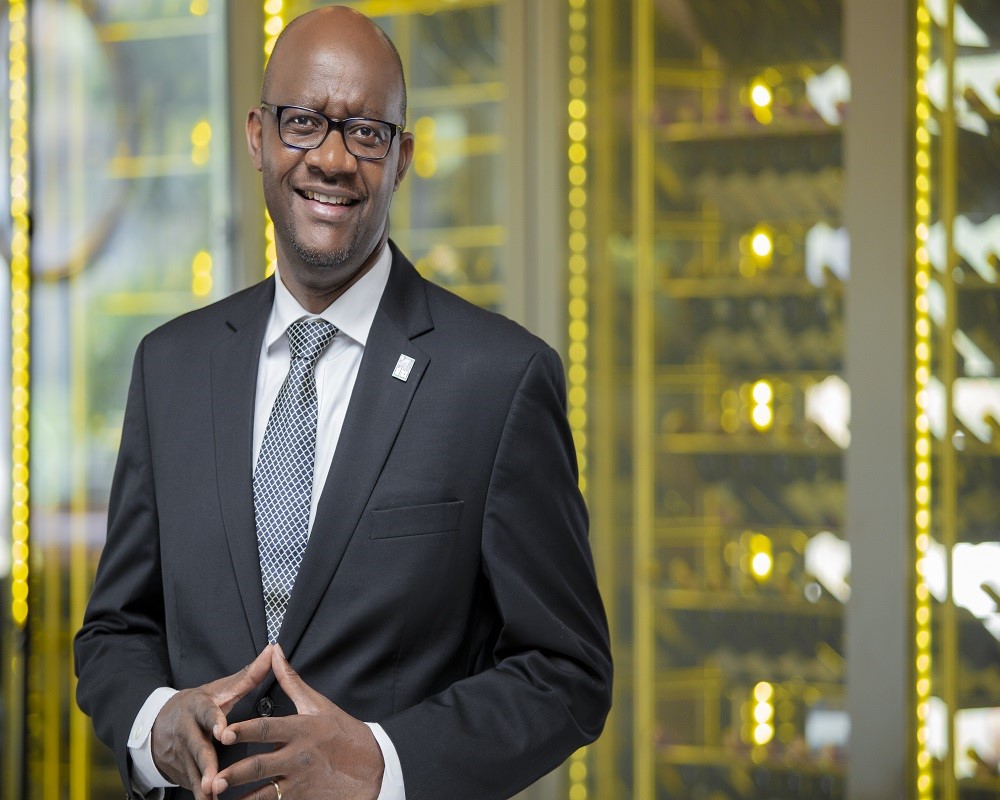 The African Trade Insurance Agency (ATI) is a multilateral financial organization which provides export credit insurance, political risk insurance (investment insurance) and other financial instruments to help de-risk and decrease the cost of doing business in Africa. ATI was established in 2001 by COMESA and African Governments with the World Bank's financial and technical assistance, to address a market gap in trade and investment risk in Africa.
In a span of 21 years, the organization's membership has increased from initially 7 East and Southern African Member States to over 21 member states across the entire continent. It now underwrites transactions in Angola, Benin, Burundi, Cameroon, Côte d'Ivoire, Democratic Republic of Congo, Ethiopia, Ghana, Kenya, Madagascar, Malawi, Niger, Nigeria, Rwanda, Senegal, South Sudan, Tanzania, Togo, Uganda, Zambia and Zimbabwe. Strategic plans to expand to the rest of the African countries and outside the continent are underway.
ATI is one of the highest investment grade credit rated financial organizations on the continent. We are rated A/Stable by Standard & Poor's (for 15 consecutive years) and A3/Stable by Moody's (for 5 consecutive years).  Recently Moody's altered its rating on ATI from stable to positive outlook as a result of the "organization's strong membership, equity growth, consistent improvement in financial performance, commitment of its shareholders who continue to uphold the preferred creditor status, its high quality and conservative investment portfolio and strong relationships with a number of global reinsurers that provide significant risk-bearing capacity."
ATI is headed by its Chief Executive Officer, Mr. Manuel Moses, who has garnered over 25 years of experience in the fields of development finance, banking, insurance, and investment across across Africa and the Globe. Before joining ATI, Manuel worked at World Bank's International Finance Corporation (IFC) for 15 years, where he held the post of Regional Manager for East Africa. Manuel has also held Senior-level positions at Eastern and Southern African Trade and Development Bank (TDB), the Commercial Bank of Zimbabwe, and the Zimbabwe Development Bank. He holds an MBA in Finance from the University of Leicester in the UK and a BSc in Civil Engineering from the University of Zimbabwe. Additionally, he is an associate member of the UK Chartered Institute of Management Accountants.
Our Correspondent in Nairobi, Kenya, Samuel Ouma had a one-on-one interview with Mr. Manuel Moses.
May We Start This Interview with Some Background Information on the African Trade Insurance Agency (ATI)?
Manuel Moses: ATI is a pan African multilateral insurer that offers export credit insurance, political risk insurance (investment insurance) and other financial instruments, to help de-risk and decrease the cost of doing business in Africa. It was created 21 years ago by African Governments to promote intra-African trade, economic development and foreign direct investment into the continent. We support trade and investors on real or perceived risks associated with doing business in Africa across Private and Public sectors including non-honoring of sovereign obligations, currency inconvertibility, transfer restrictions, trade embargoes and non-tariff barriers, hindering trade and investment across the continent to mention but a few.
 What motivated the creation of ATI and how do you situate its importance in modern day Africa?
 Manuel Moses: ATI was created to fill an existing market gap in trade and investment risk mitigation in Africa. In the late 90s, risk mitigation tools and mechanisms for credit and political insurance were not available for many African countries, and where the cover existed, it was very costly.
 ATI was thus formed by African Governments for the purpose of promoting trade and attracting investments into Africa. Being a Pan-African multilateral insurer, we understand better our business environment and therefore provide bespoke financial solutions adapted to the business climate in our Member States. We work in close partnership with national and regional stakeholders such as development financial institutions and commercial banks who understand their clients and their financing requirements. Also, through our international partners, we are able to deliver the needs of foreign investors and help de-risk the continent from real or perceived political and commercial risks for sustainable investments and cross-border trade.
 With our insurance policies and guarantees, Africa is able to attract and retain foreign direct investment as well as promote cross border trade under the auspices of the African Continental Free Trade Area (AfCFTA). We consistently come up with innovative financial solutions tailor- made for the market's needs. Since ATI's inception, we are proud to say that we have facilitated trade and investment transactions worth over US$78 billion across Africa.
 What does it take to be part of ATI, and how is its current membership like?
 Manuel Moses: ATI was formed for Africa and all African governments and regional institutions are eligible to join as Members and Shareholders of ATI.
 Over recent years, ATI has experienced a remarkable growth in Membership from its initial seven pioneer Eastern and Southern African Member States (Burundi, Kenya, Malawi, Rwanda, Tanzania, Uganda and Zambia) to currently twenty-one African Members States, one Non-African Member State and eleven Institutional Shareholders. While the majority of ATI shareholders are always the African governments (Class A shareholders) we have other classes of shareholders which include non-African Member States, private corporations, regional economic organizations, African Public Institutions and Non-African Public Entities represented in Classes B to D category of shareholding.  
 It is therefore our open call and invitation to all African Governments and Regional Institutions not yet members of ATI to be part of this African Solution created to de-risk Africa for prosperity.
 With a Pan-African Mandate, ATI intends to reach out to the entire African continent to benefit from the opportunities and risk mitigation solutions offered by ATI tailored at de-risking investment and cross border trade across the continent.
 It is important to note that despite the global macroeconomic challenges of the COVID-19 Pandemic, Russian-Ukraine Conflict, Currency Inflation and rising Commodity Prices and their direct or indirect implications on Africa's Development, ATI has proven way beyond reasonable doubt to accompany Africa and its Member States in weathering the storm with its robust underwriting and risk management, continuous profitability and increasing returns on investments over the past decade.
 For ATI to fulfil its mandate of de-risking trade and investments for Africa, mobilizing ATI membership and shareholding remains key towards achieving our strategic vision of transforming Africa into a prime trade and investment destination.
How did ATI cope with pressures and ravages of COVID 19, what kind of support was provided to members?
 Manuel Moses: During the Covid-19 Pandemic, everyone realized that anything could go wrong with existing measures inapt to cater for such a once-in-a-century unprecedented global crisis. Thus, ATI had to be innovative in developing an adaptive solution with the growing demand for our business.
 We had to re-examine our portfolio and to devise a strategy to ensure sustainability during and beyond the pandemic. A good example was our innovative, stress testing of our live and pipeline portfolio which enabled ATI to identify risks that may be problematic and put in place mitigation measures to adhere from such unprecedented scenarios. We also implemented business improvement processes and embedded best practice in our underwriting thus supported more deals despite the challenges. In 2021, capital increased by approximately 25%, which is an indication to member states recognition of ATI's role in delivering its mandate for economic development on the continent.
 During the COVID-19 pandemic, we remained conscious of our critical role as a facilitator of trade and development on the continent, to ensure African governments could persevere and subsequently rebound their economies from macroeconomic shocks. We wanted to build the resilience of Africa thus supported a lot of infrastructure based deals in our member states. In addition, we also supported CSR projects to build the capacity of teachers to be more effective in light of the COVID-19 global restrictions on movement and social gatherings and also donated funds to the Africa Centre for Disease Control and Prevention (Africa CDC) to assist in vaccination efforts against COVID-19 across Africa.
 Post COVID-19 pandemic, Africa was hit with another major global macroeconomic crisis that impacted global commodity prices and inflation due to the conflict between Ukraine and Russia.  The conflict continues to present emerging challenges for the continent, including shortages of critical agricultural commodities, inflation and constraints to FDI hindering economic development across the continent. In an ever-changing world, the role of ATI cannot be over emphasized in playing the critical role of mitigating the continent against such unprecedented risks hindering sustainable development on the continent.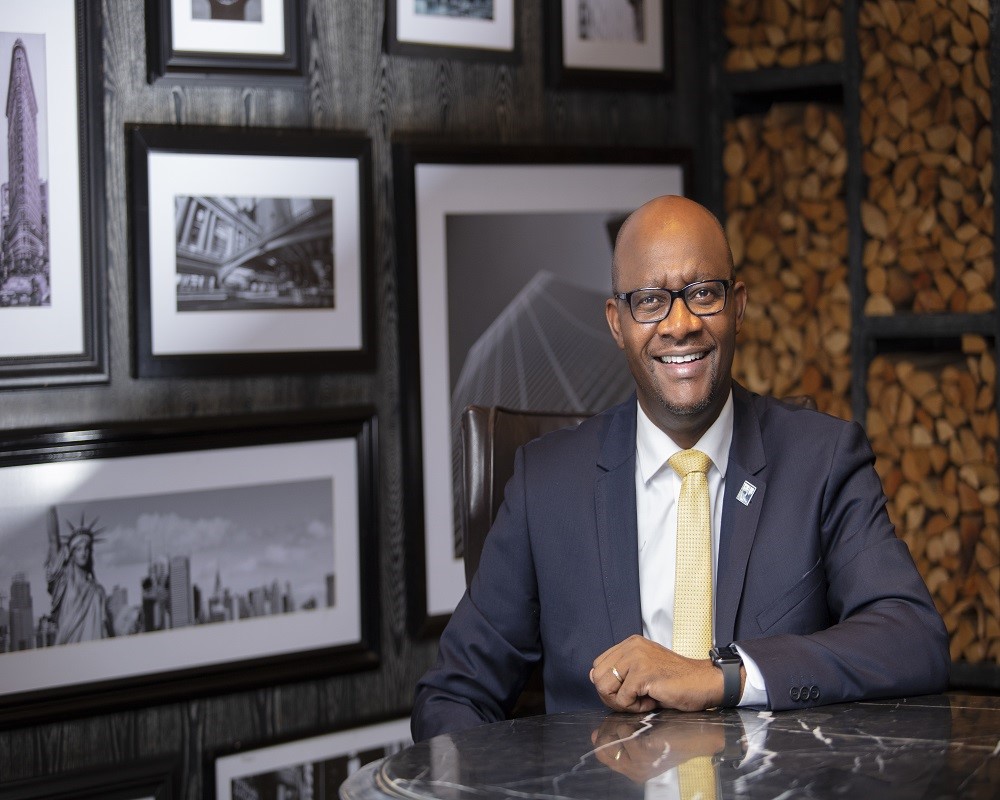 In terms of capital structure, how equipped or solid is the organization to support members in times of acute situations?
 Manuel Moses: ATI's equity subscription model is based on no callable paid up capital. African governments represent the largest shareholding (85%) and our institutional shareholders representing 15% of ATI's equity. Our current capital structure standing at close to USD560 million, has been recognized as a major performance strength by international rating agencies (Moody's) as a sustainable model capable of supporting our member states in events of acute situations.
 It is expected that ATI's Underwriting Capital will double to over US$1 Billion in the next five years. This will result to an even greater impact in our activities across our member states.
 Our steady membership and equity growth are some of the factors that support our consistent 15-year A/Stable investment grade credits by S&P and A3/Positive ratings by Moody's over the recent years. Our Credit ratings provide an estimate of an insurance company's ability to meet its financial commitments to its policyholders/clients. ATI is rated one of the strongest institutions in Africa with an investment-grade rating 'A/Stable' for over 15 years for Financial Strength and Counterparty Credit by Standard & Poor's, and in 2019, ATI obtained an A3/Stable rating from Moody's, which has now been revised to A3/Positive. Based on strong capitalization and a robust business strategy, we are able to help our investors obtain a healthy return on their investment.
 Additionally, ATI's preferred creditor status ensures reimbursement by African governments for any sovereign claims incurred over strategic transactions with development impacts in Member States.
For potential and interested members and partners out there, can you tell them what it takes to be part of ATI?
 Manuel Moses: It is our open call and invitation to Interested shareholders to submit a formal membership application to ATI. The Membership application is then tabled for consideration and approval by our Board of Directors, who meets quarterly and subsequently tabled for consideration and adoption by our Annual General Meeting (AGM) of Shareholders chaired by African Ministers of Finance and Economic Planning.
 Government shareholders then need to ratify and sign ATI's Legal Status (ATI Treaty and Participation Agreement) through their respective competent authorities (mostly Cabinet and Parliament) for onward ratification and deposition with the ATI Depositary of Legal Instruments – the African Union Commission. The Treaty grants ATI the Preferred Creditor status as a multilateral institution recognizing the need to reimburse ATI for any claims paid as a result of sovereign actions. Governments pay their equity subscription by either budgetary allocation or concessionary financing or grants from development financial institutions such as the African Development Bank, KfW Development Bank or the European Investment Bank, among others Development partners.
 For the other classes of shareholders, once membership approval is granted by the ATI AGM, they are required to submit a legal instrument acceding to the ATI Treaty then subscribe for allotted shares approved for membership by the AGM.
The minimum share subscriptions to qualify for membership in ATI, is detailed as follows:
African States, a minimum of 75 shares
Regional Economic Organizations and African Public Institutions, a minimum of 10 shares
Non-African States, a minimum of 100 shares
Export Credit Agencies and Non-African Public Entities, a minimum of 75 shares
Private Corporations, a minimum of 100 shares
 It is worth noting that our prevailing share prices are evaluated at the beginning of each Financial Cycle at Adjusted Net Asset Value (ANAV).
 With the advent of the African Continental Free Trade Area, what role do you see ATI playing in complementing its smooth functioning?
 Manuel Moses: The African Continental Free Trade Area is a game changer for Africa's Development. It is certainly creating Africa as one market. You can look at Africa, not as 55 countries but as the equivalent of China and India. So certainly, Africa can execute on the AfCFTA to experience the same developmental trajectory that we saw in China and India. Consequently, this is the biggest game changer because we can now execute on the promises of that one market and trade within Africa will increase.
 The critical role of de-risking the continent for cross boarder trade and investment cannot be over emphasized to permit traders, exporters, SMEs Merchandise and services mover across Member States. It is therefore imperative for ATI's Insurance Policies and Guarantees to serve as natural vehicle for promoting intra-African trade and cross border investment.
 ATI's complementary role is imperative in supporting AfCFTA as Africa's largest Business Risk Mitigation Institution (by portfolio size) facilitating investment and trade across the continent for the past 20 years.
 ATI is working in close collaboration with the African Union Commission, AfCFTA Secretariat and other continental and regional bodies as delegated by African Ministers of Finance, Economic Planning and Regional Integration to support the AfCFTA and Africa's Development Agenda 2063, with ATI's trade credit insurance helpful for de-risking the continent for cross boarder trade and investment.
From your perspective, how conducive is the business climate in Africa for services like the ones offered by ATI, any policy recommendations to governments?
 Manuel Moses: In general, the business climate is improving but provision of cover to the SME sector is still problematic. SMEs are key to Africa's economic growth and poverty alleviation but their access to finance is limited due to their being perceived very high risk by lenders. As ATI, we have developed solutions to help SMEs access finance from commercial lenders but there are challenges that make these solutions unable to help many of our SMEs.
 To enhance access to finance for SMEs, there are a number of policy actions governments on the continent need to take. Firstly, there is need to reform access to information, to enable insurance service providers such as ATI to obtain data held by government credit reference bureaus so that they can better assess credit risks. This will enable efficient structuring and pricing of transactions, based on the risks assumed. Secondly, there is need to reform the risk weighted capital provisioning imposed by central banks to include Insurance cover as a substitute for collateral so that banks can get relief when providing credit to SMEs if their portfolios are insured. Third, there is need to improve the registration and tracing systems for natural persons such as using biometric identification. Additionally, there is need to accelerate the simplification of business registration processes to enable more SMEs formalize their businesses across the continent. These policy changes would improve the business environment for both SME business as well as the larger corporates, enabling insurance service providers such as ATI to support larger volumes of trade and investments.
It's been two years since you became CEO. What are some of the changes that have taken place at ATI under your leadership?
 Manuel Moses: As ATI enters the next phase of its business operations, it has become necessary to revamp our institutional strategy. With business footprints in more than half of the continent, we have repositioned our internal operations to cope with rapid growth and demand of our insurance solutions across the continent. This includes digitally transformation of the organization's operations, increased global focus on Environmental, Social and Governance (ESG), review of our Enterprise Risk Management (ERM) Framework to support the risk management function, implementation of IFRS 17, a revamped organization structure, rebranding to realign our brand to the business strategy and to grow the brand identity, reputation and visibility in the market. The new brand will be unveiled in July 2023. These are some of the few initiatives I have undertaken in my two years at ATI.
How is the new year shaping up like so far, and any big projects or plans in view from ATI?
 Manuel Moses: Over the next five years, our aim is to grow our core business , that is double our gross exposure to US$12 Billion, double our capital to US$1 Billion, extend geographical reach and play a more strategic role in the development of our member state' economies, while supporting African and regional development initiatives such as the African Continental Free Trade Area (AfCFTA).
*Culled from March Issue of PAV Magazine