US Government Condemns The Killing Of Kenyan Gay Rights Activists Edwin Chiloba
By Samuel Ouma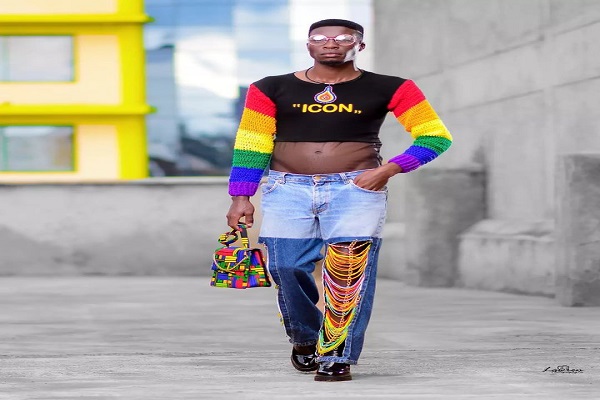 The US State Department has castigated the brutal murder of a Kenyan fashion designer and LGBTQI rights activist Edwin Kiprotich Kiptoo alias Edwin Chiloba.
The Department Spokesperson Ned Price termed the killing of Chiloba as an act of intolerance, urging Kenya's law enforcing agencies to bring perpetrators to book.
"Ultimately the ultimate act of intolerance has no place in free and open societies. We made the point last week that we urge and expect the Kenyans to conduct a thorough and transparent investigation into his death. And of course, if there's anything we can do to assist, we stand ready to do that," said Mr. Price.
The spokesperson noted that violence against the LGBTQI community is unacceptable in modern society.
"Violence against LGBTQI+ persons or anyone, of course, is unacceptable. But when violence stems from possible bias or stigma, it indirectly harms all members of the targeted community," he added.
Chiloba's body was found stuffed in a metallic box in Kipkenyo, Eldoret, Kenya's Rift Valley, on Wednesday, January 4.
Witnesses claimed to have seen unidentified assailants dump off the metal box at the side of the road before swerving off at high speed.
Five suspects, three being minors, linked to the murder of the activist, were arrested and arraigned at the Eldoret Law Courts on Monday, where the prosecution requested they be detained for 21 more days to pave the way for investigations.
The suspects include Jacktone Odhiambo, who was reported to be the deceased's boyfriend. He is the chief suspect.
The case will be heard on January 31, 2022.
Meanwhile, an autopsy report has revealed that Chiloba died from suffocation induced by the stuffing of cloth pieces in his mouth and nose. The report further disclosed that his mouth was also sealed with three pairs of socks.
Johansen Oduor, Chief Government Pathologist, conducted the post-mortem at the Moi Teaching and Referral Hospital Mortuary.