U.S. Offers $10 Million For Information On DusitD2 Attack Mastermind
By Samuel Ouma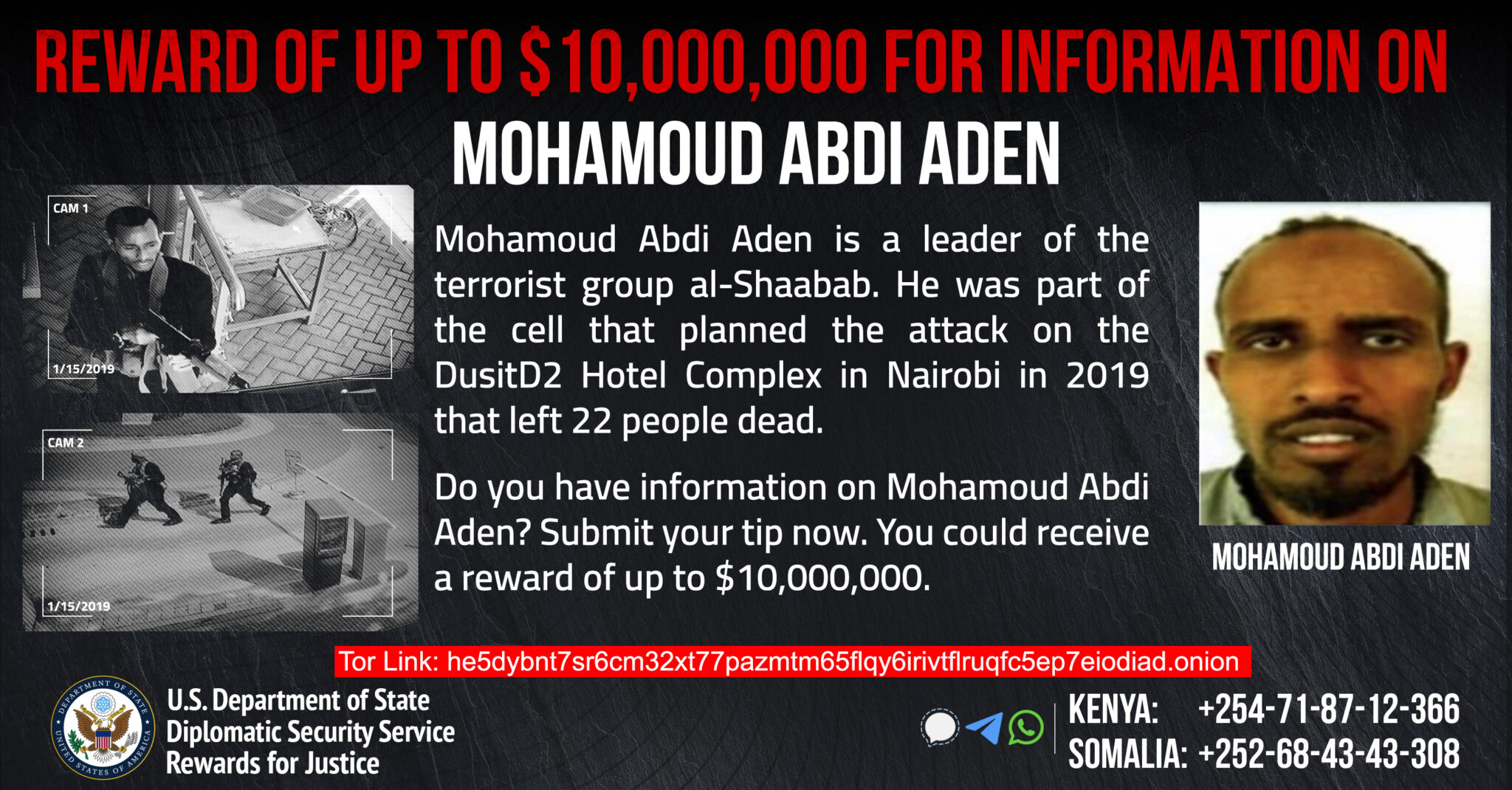 The U.S. government, through the State Department, has offered a reward of $10 million for the information leading to the arrest of Mohamoud Abdi Aden, who led the attack on the dusitD2 hotel complex in Nairobi in 2019.
Mohamoud Abdi Aden, Alias Mohamud Abdirahman, an al-Shabaab leader, was part of the cell that planned the Dusit2 Hotel attack.
On the afternoon of January 15, 2019, the terror group armed with explosives, automatic weapons, and grenades attacked the centre, killing at least 21 people, including one U.S. citizen.
Meanwhile, in October 2022, the Department of State designated Aden as a Specially Designated Global Terrorist (SDGT) under Executive Order (E.O.) 13224, as amended.
"Al-Shabaab is responsible for numerous terrorist attacks in Kenya, Somalia, and neighboring countries that have killed thousands of people, including U.S. citizens. The terrorist group continues to plot, plan, and conspire to commit terrorist acts against the United States, U.S. interests, and foreign partners," read part of the statement issued by the U.S. State Department.
This is not the first time the U.S. has offered similar amounts to help bring to book those associated with Somalia militants, Al Shabaab.
Last week, the U.S. issued a $10 million bounty for information leading to the arrest of Maalim Ayman, the mastermind of the January 2020 Al Shabaab attack on the Manda Bay Airbase in Kenya.