Tanzania: Emmanuel Tutuba Takes Oath of Office As 8th Central Bank Governor
By Prosper Makene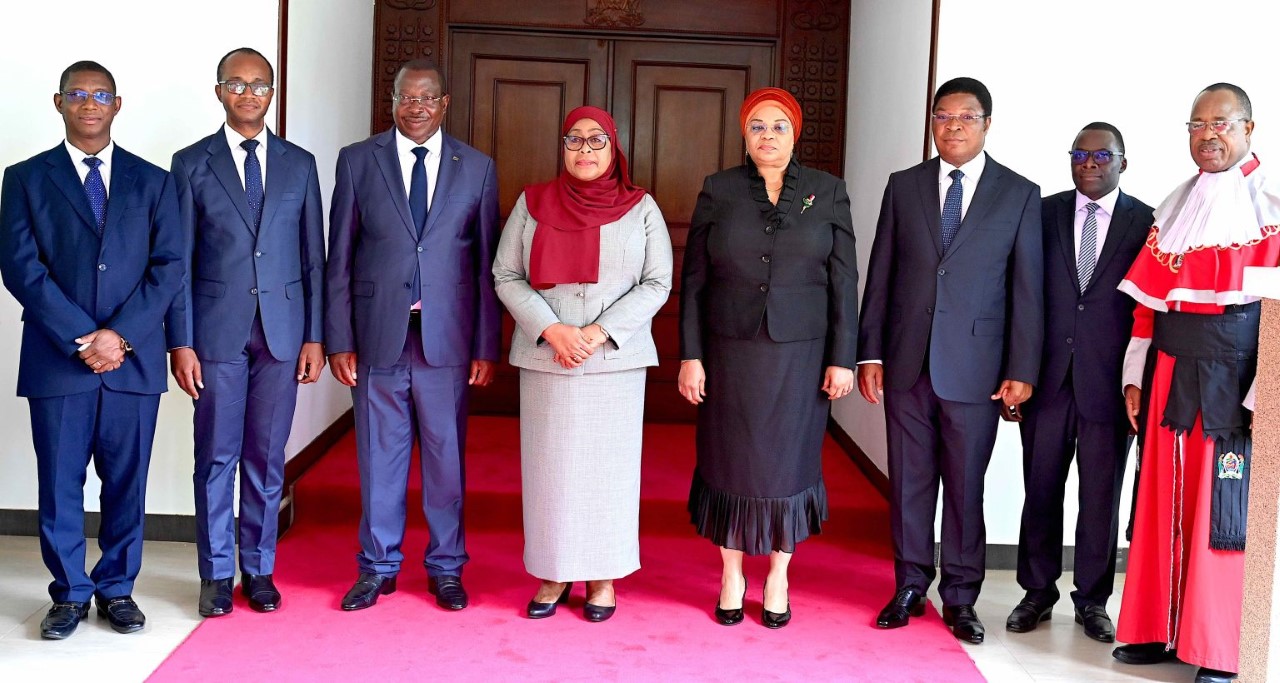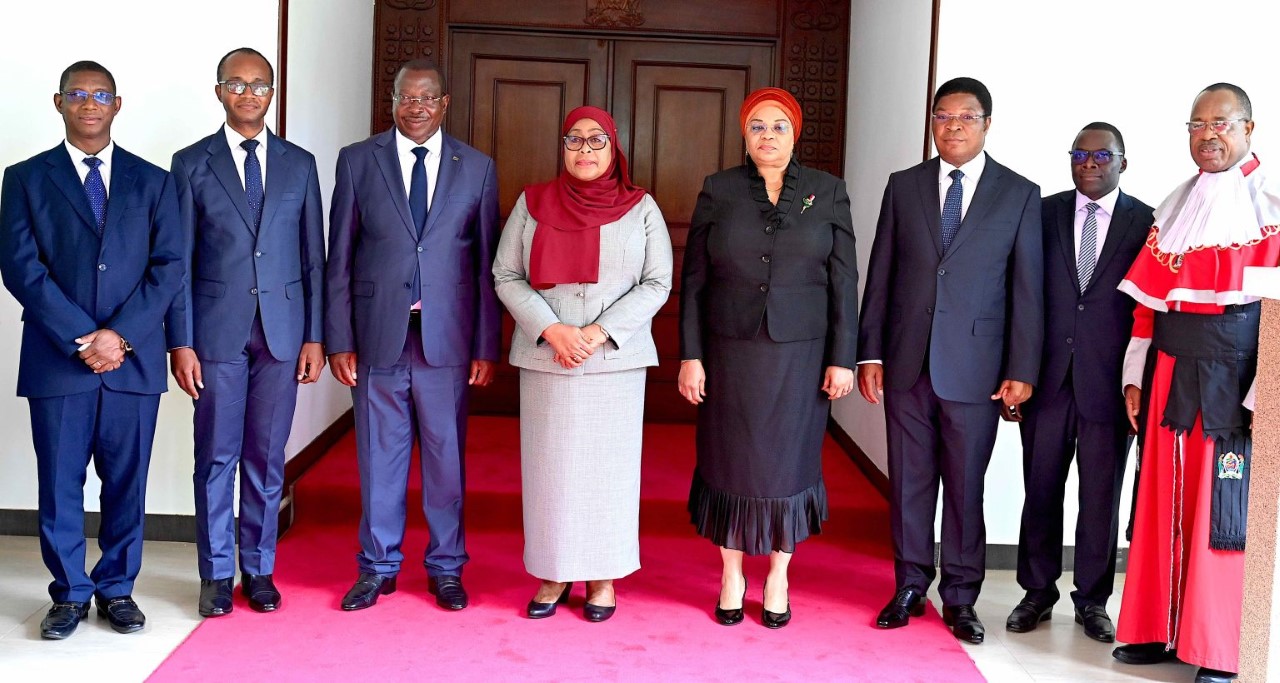 Emmanuel Tutuba on Monday took the oath of office as a new Bank of Tanzania's Governor replaced Prof Florens Luoga whose term ended.
The oath was administered by President Samia Suluhu Hassan at Chamwino State House in Dodoma's capital city.
Others who attended the ceremony including Vice-President Dr. Philip Mpango, Prime Minister Kassim Majaliwa and the new Chief Secretary Dr. Moses Mpogole Kusiluka.
Before appointed Central Bank Governor, Emmanuel Tutuba was the Permanent Secretary of the Ministry of Finance and Planning.
On the sideline of the event, President Samia has also witnessed Dr. Natu El-Maamry Mwamba took the oath as Permanent Secretary in the Ministry of Finance and Planning replacing Tutuba and also the Head of State sworn-in Griffin Mwakapeje as the Secretary of the Law Reform Commission.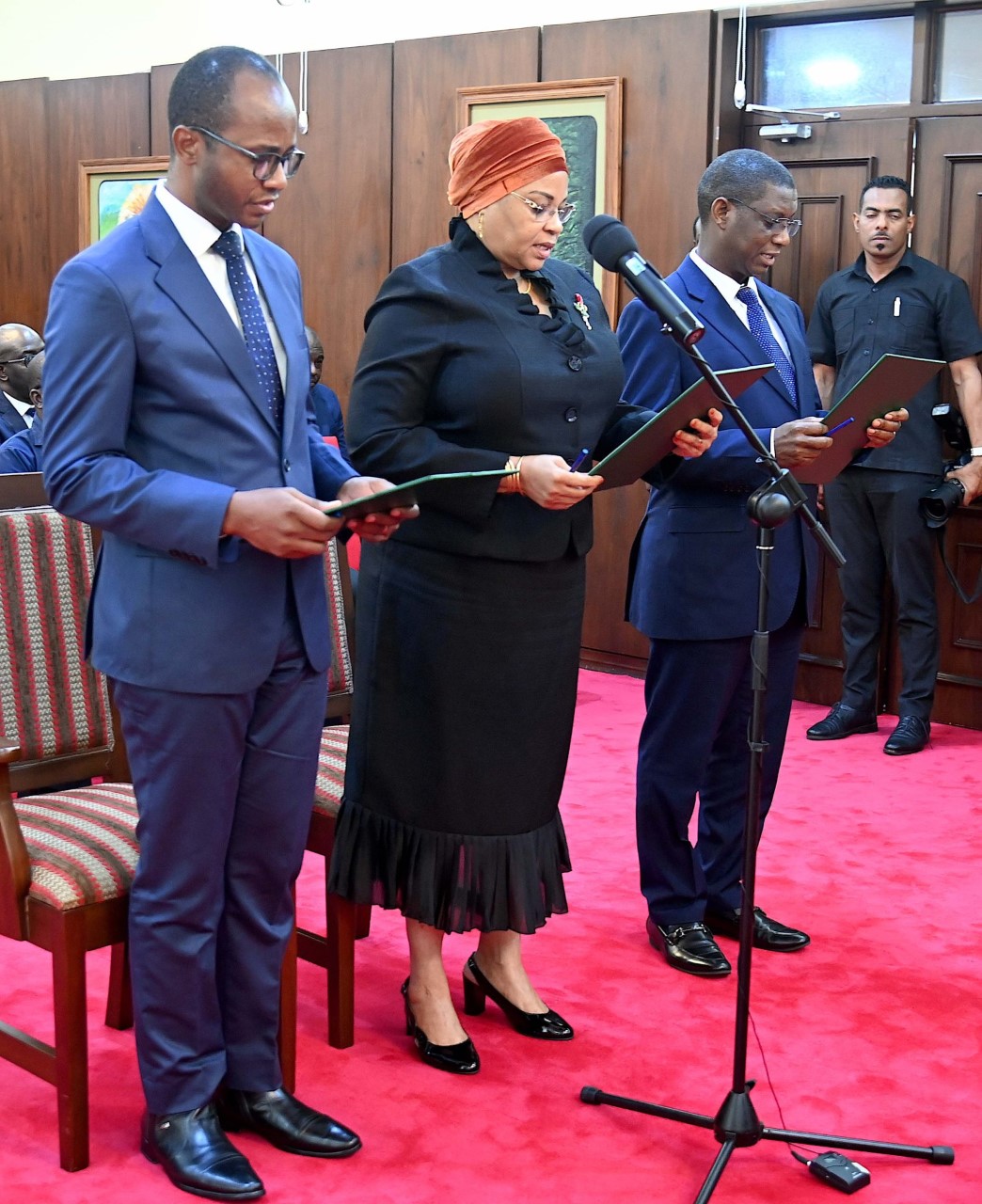 New Central Bank Governor's Early life and career
Tutuba completed his A-Levels in 1994 at Milambo Secondary School in Tabora Region having studied economics, geography and mathematics. From 1996–1999.
He pursued his Advance Diploma in Economic Planning at the Institute of Development Studies at Mzumbe University; followed by an MBA in Corporate Management and graduating from the same alma matter in 2001.
In February 2020, President John Magufuli appointed him as the Regional Administrative Secretary (RAS) for Mwanza Region.
On 4 April 2021, he was appointed by President Samia Suluhu Hassan as the Permanent Secretary in the Ministry of Finance and Planning.
On 7 January 2023, he was appointed as the 8th Governor of Tanzania's central bank.