Tanzania: Bishop Scores Samia High On Social Services
By Mutayoba Arbogast,Bukoba Tanzania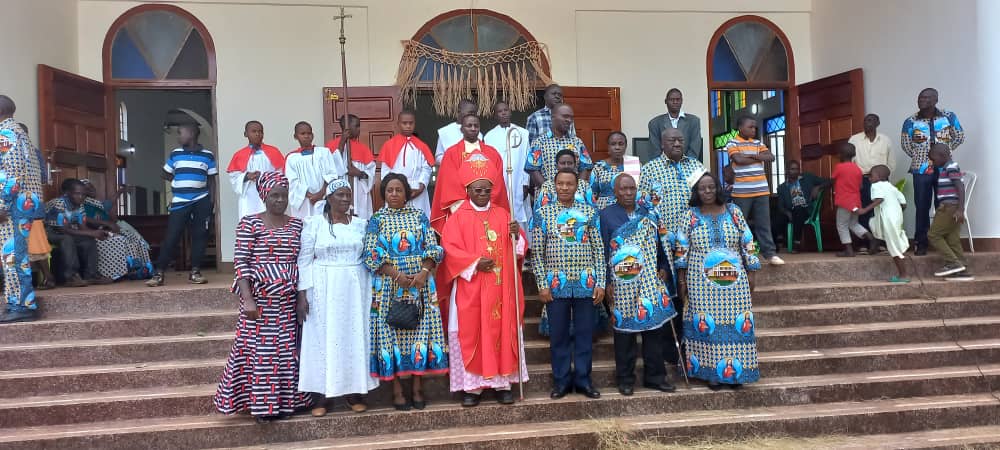 Apostolic administrator of Bukoba Catholic Diocese, Bishop Methodius Kilaini has lauded President Samia Suluhu Hassan for  doing a fine job on ensuring social services get to ordinary people.
Bishop Kilaini was speaking in an exclusive interview with this reporter shortly after dedicating the newly rebuilt church of Sacred Heart of Jesus Christ, Kanyigo Catholic Parish
He said President Samia has been busy seeking for loans to finance numerous strategic projects in the country for short and long-term development, saying anyone with eyes can't fail to see what is being done, referring to water,roads,and  the Dar-Mwanza,Kigoma-Tabora Standard Gauge Railway(10.04 US dollars, equivalent to 23.3 trl/-)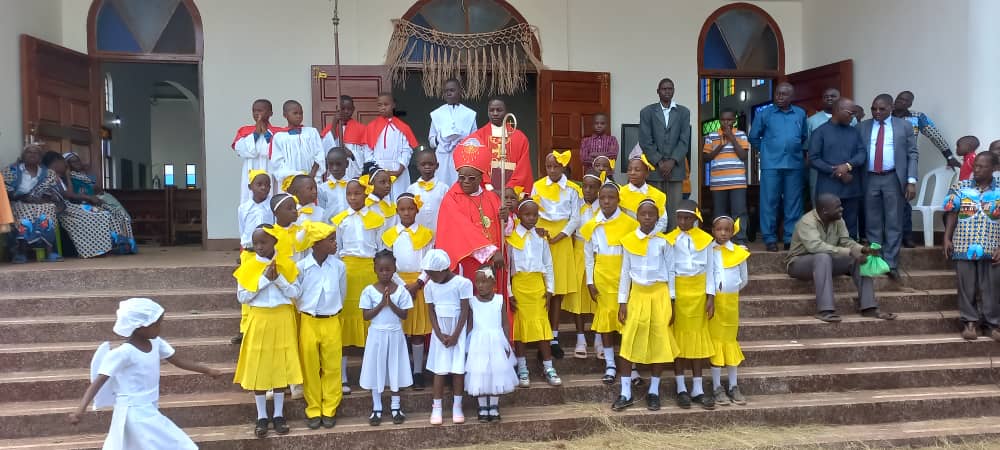 "I can say the President is doing a good job as she has almost reached every sector which has a direct impact with ordinary people and I can't say she could have covered all our expectations  at this short time of her presidency "
Asked on what he would like to tell the President, Bishop Kilaini said, he would advise her  to expel leaders and ministers  who are sabotaging  her efforts by looting coffers, while pretending to be patriots' .
On the political arena, Bishop Kilaini advised opposition parties to come with alternative policies to challenge in a good manner, the ruling party,CCM and the government rather than attacking them.
However, he was not ready to comment on opposition political parties open meetings restrictions by government.
Earlier, leading the Mass celebrations to mark the Holy Childhood Day, soon after dedicating the newly rebuilt church, of Sacred Heart  of Jesus Christ,Kanyigo parish, which took nine years to build, at the cost of sh 785 million,.Bishop Methodius Kilaini, urged everybody  in God's love to safeguard children rights, by fighting any forms of violence.
The Holy Childhood day in some parts of the world, is celebrated during Christmas season instead of January 6 to mark the solemnity of the Epiphany.
He said children are experiencing physical, sexual or emotional violence and neglect, and that it should be the church's agenda and stakeholders to help end abuse and violence against children.
He urged Catholics to raise their children in religious teachings, taking them to  the holy  childhood centres  to learn  about their faith, grow spiritually, and achieve the spirit  of children helping  themselves; so that they grow knowing  the importance of living together, sharing joys and sorrows.
He referred the unforgettable incident in the Bible, whereby Herod King of Judea killed  all male children under two years, worried of the rise  of another king!!
The Apostolic Administrator was accompanied by retired Bishop,Desderius Rwoma,formerly Bishop of Bukoba Diocese
Kanyigo Catholic Parish started in 1932, before was a part of Mugana Parish.