Sierra Leone: ECOBANK customers win Okada and cash prizes during its Save & Win Promo
By Ishmael Sallieu Koroma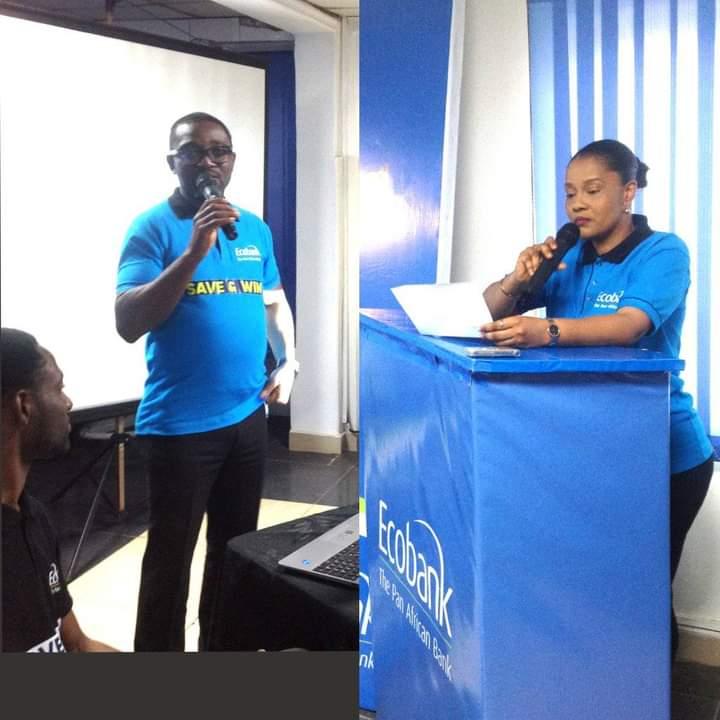 Eight customers of Ecobank Sierra Leone have won different prizes in the bank's Save & Win Promo first mini draw held on Friday 30th December 2022 at its Light Foot Boston Street office in Freetown.
Five customers won one thousand new Leones each, smart phones and a motor bike.
In his statement, the Executive Director of Ecobank Sierra Leone,  Winston Williams said that the Save & Win Draw promotion done by the bank was to encourage Sierra Leoneans to develop a culture of savings  adding when someone saves his money it will help in emergencies and in unforeseen events when the need arises.
'' It is good to save that's why we are doing this promotion and we are adding benefits to the promotion to encourage Sierra Leoneans to inculcate the habit of savings,'' he said.
Winston Williams said to qualify for the draw a customer needs to get a savings account with Ecobank highlighting that it's easy to do that with them as long the customer has a valid identification document, a proof of address among other criteria it will enable one to open an account at the bank and will start enjoying their services.
'' There are many reasons to save money , one, you will not know what will happened tomorrow, in case you lose your job, to pay school/ college fees . What about sudden sickness, you never know when ill health comes. If you're sick now you will have some where to take from,'' Williams stated.
Head of Consumer Bank at Ecobank, Isha Sheriff, recalled that on 21st October last year, the bank launched the ongoing savings campaign and promised to give out prices ranging from   motor bike, tricycle and a brand new salon car to its lucky savers thus the reason they are organizing the first draw as they do what they say.
'' At Ecobank we do what we say we will do that's why we invited you here today to be part of the first two mini draws to take place before the day when  one of our lucky savers will go home with the brand new salon car. For this first mini draw eight lucky will emerged as winners. So to our esteemed savings customers , get ready to grab one motor bike , 2 smart phones for two different savers and 1million Leones cash for five savers each ,'' she said.
She urged customers to continue to save with Ecobank in order to be part of the next draw as there are other exciting prices they will take home thus encouraging them to save as those monies will save them during unforeseen situations tomorrow.
Stephen Sandy, Assistant manager Barketelly Audit Firm on behalf of the firm stated that the Save & Win was free, fair and transparent adding as the auditing firm of the bank they thoroughly observed the process and evaluated thus giving it a clean bill.
''I'm here to ascertain that the save and win promo process has been free and fair.  As independent auditors, we have observed the process, and we have evaluated the process. The validation of the process has been free and fair,'' he said.
On her part, a longtime customer of the bank, Dorance Cooper whilst giving her testimony and experience with the bank said she has been with the Pan African bank since 2011 when she was in Sierra Leone stating that although she now lives out of the country; she has been able through the bank to do all of her transactions in a smooth and easy way.
'' Some of the good services that I have received from Ecobank, as their presence is all over. Whilst my child was in Senegal studying, most times when I wanted to send allowances, it's so cheap because it is done through online transaction. My child was able to open an Ecobank account in Senegal within seconds my child was able to get the allowance. This is a very good system. Although there are some challenges sometimes, but they are customer oriented and they are swift. It has been good saving with Ecobank and I want to encourage everyone out there to continue to save with them and you will continue to enjoy the services,'' she explained.