Rwanda: President Kagame Asks UN To Take Congolese Refugees
By Maniraguha Ferdinand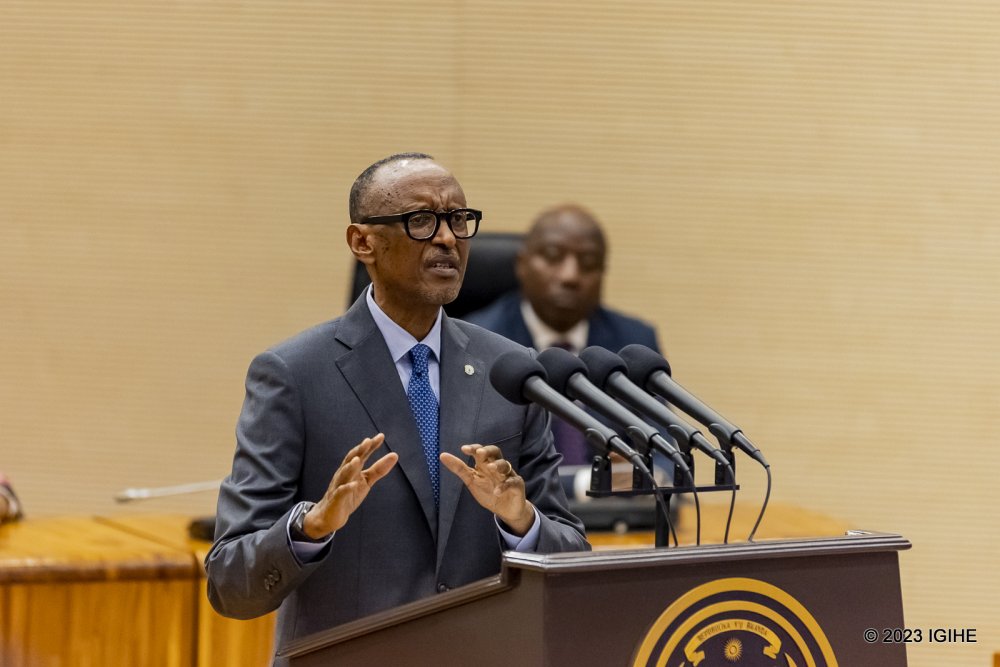 President Paul Kagame has threatened UN of sending over 80 000 Congolese refugees if Rwanda's concerns are unheard.
President Kagame revealed this on Monday, 9th January 2023 while officiating the swearing in ceremony of new Senate president in the capital Kigali.
Rwanda and Democratic Republic of Congo (DRC) have been in bitter exchanges since 2021 when M23 rebels relaunched attacks asking Congolese government to honor agreement they had signed back in 2013.
Congo accuses Rwanda of supporting M23 as many of its members hail from Tutsi minority in Eastern Kivu Provinces.
Rwanda houses more than 80 000 Congolese refugees mainly from Tutsi Communities who decry persecution back in their country.
A recent UN expert report for Congo also revealed that some Rwandan soldiers have been fighting alongside M23, a claim Rwanda rejects.
President Kagame said that the international community fell in a trap of misinformation from Congolese government, which blames Rwanda for M23 instead of understanding their concerns.
"DRC government is blaming us of supporting M23, they must go back to where they came from etc. We even tried to explain almost on regular basis. How do these people actually fight there, did not come from here. Little did I know those who say it, are actually saying these are Tutsis from Rwanda as of origin even if it is a hundred years ago. So they must be going back to Rwanda"' Kagame said.
"I don't know if those who support that idea from outside are aware of this and therefore could be doing it deliberately or doing it knowingly but it is an abuse, gross abuse of people's rights and actually abuse against us as a country", he added.
President Kagame said that Rwandophones including Tutsi in Eastern Congo have nothing to do with Rwanda, since most of them found themselves there after Berlin conference.
He added that the international community is being unfair for listening to Congolese government narrative rather than solving the real problem.
He even pointed out that Congolese government holds secret meetings with M23, but fails to discuss openly.
"They want to do it secretly so that no one knows that they are talking to them so that they keep it a Rwandan problem. This is not Rwanda's problem and we are going to make sure that everybody realizes it is not Rwanda's problem, starting with those who say it is Rwanda's problem and not Congolese; first of all, remove these Congolese from here."
To solve the problem, President Kagame called on International community to intervene and take Congolese refugees from its territory.
For Kagame, having those refugees in Rwanda make some people think that they are Rwandans.
"You either carry these refugees from here and take them wherever you want, or take them back to DR Congo and protect them from there against their own government and from mercenaries. I am preparing you, you must understand that this is a problem that must be addressed like others".
Rwanda has been recently receiving other Congolese refugees due to ongoing fight between army and M23 rebels. However, government of Congo accused Rwanda of luring those refugees from Tutsi communities to have an excuse of why M23 fights.
There are currently ongoing African Union and UN efforts to diffuse tensions but they seem to be fruitless.
Congolese government has categorically rejected dialogue with M23 rebels which they label as a terrorist group, however Luanda agreement in November asked the rebels to retreat back to their initial positions so that dialogue process start.