Nigeria Ruling Party Laughs Off Obasanjo's Endorsement Of Peter Obi
By Samuel Ouma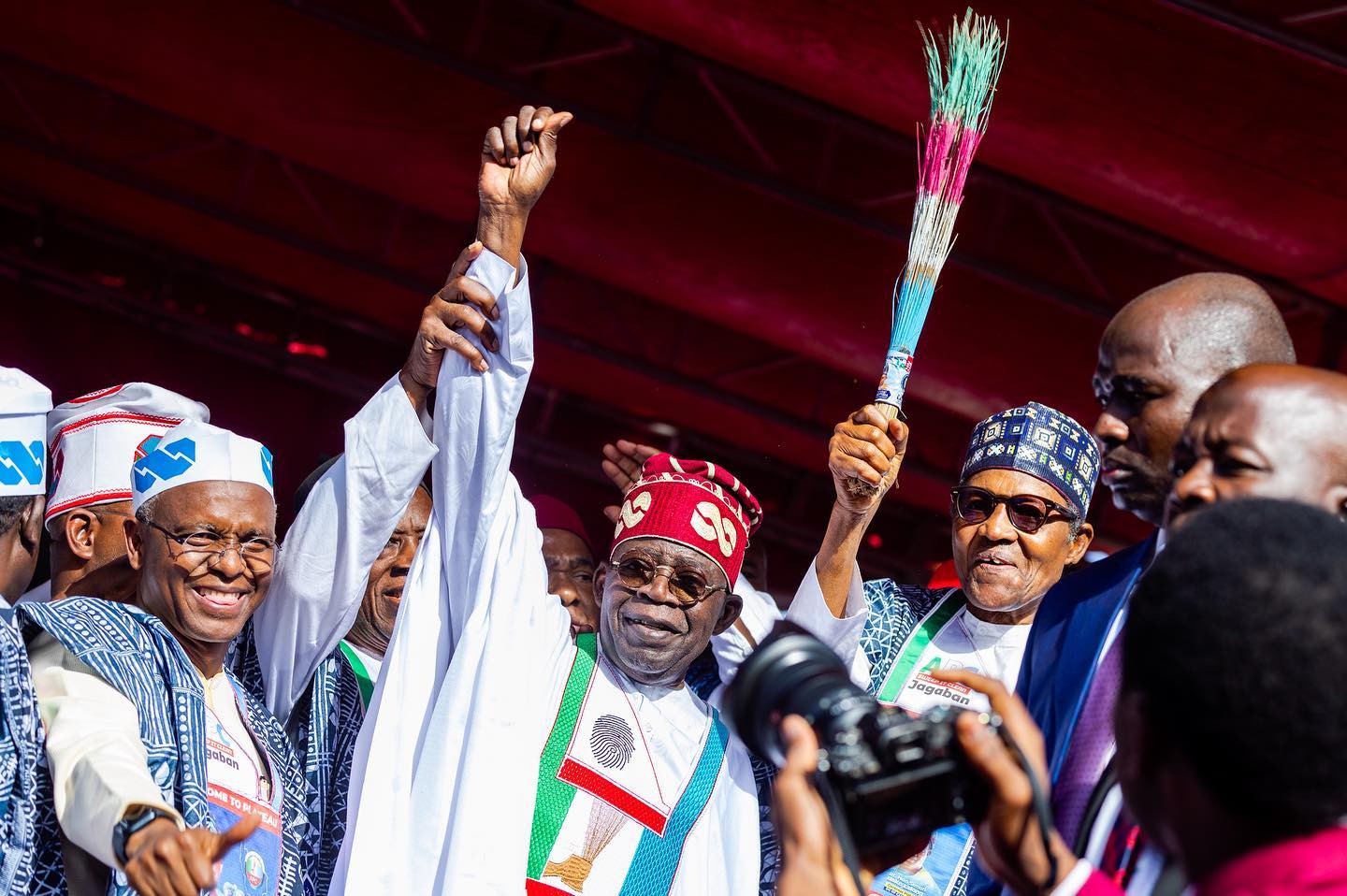 The Nigerian ruling party All Progressing Party (APC) has dismissed the endorsement of Labour Party Presidential candidate Peter Obi by former President Olusegun Obasanjo.
In a statement signed by the Director of Media Publicity Bayo Onanuga, APC Presidential Campaign Council said even though they respect Obasanjo's democratic right to support and endorse any candidate of his choice in any election, his endorsement is worthless.
The outfit noted that the former president has no political influence in the West African country, saying its candidate, Asíwájú Bola Ahmed Tinubu will not lose sleep over Obasanjo's move.
"The endorsement is actually worthless because the former President does not possess any political goodwill or leverage anywhere in Nigeria to make anyone win a Councillorship election let alone win a Presidential election. He is a political paperweight," said APC.
The party claimed President Obasanjo has not successfully made anyone win an election in Nigeria since the 2003 and 2007 general elections when he used all the coercive instruments of State at his disposal to railroad people into elective offices against the will of Nigerians as expressed at the polls.
"We pity Peter Gregory Obi as we are confident that Chief Obasanjo can not win his polling unit and ward in Abeokuta for Obi in the coming Presidential election on 25 February 2023," added the party.
APC cited Obasanjo's endorsement of Alhaji Atiku Abubakar, Peoples Democratic Party candidate in 2019 against President Muhammadu Buhari, an election that Buhari won.
Obasanjo endorsed Mr. Obi in his new year message to the youth on Sunday. He said the Labour Party candidate has what it takes to beat his opponents on February 25, 2022 elections.