Nigeria: Obasanjo Endorses Peter Obi's Presidential Bid
By Samuel Ouma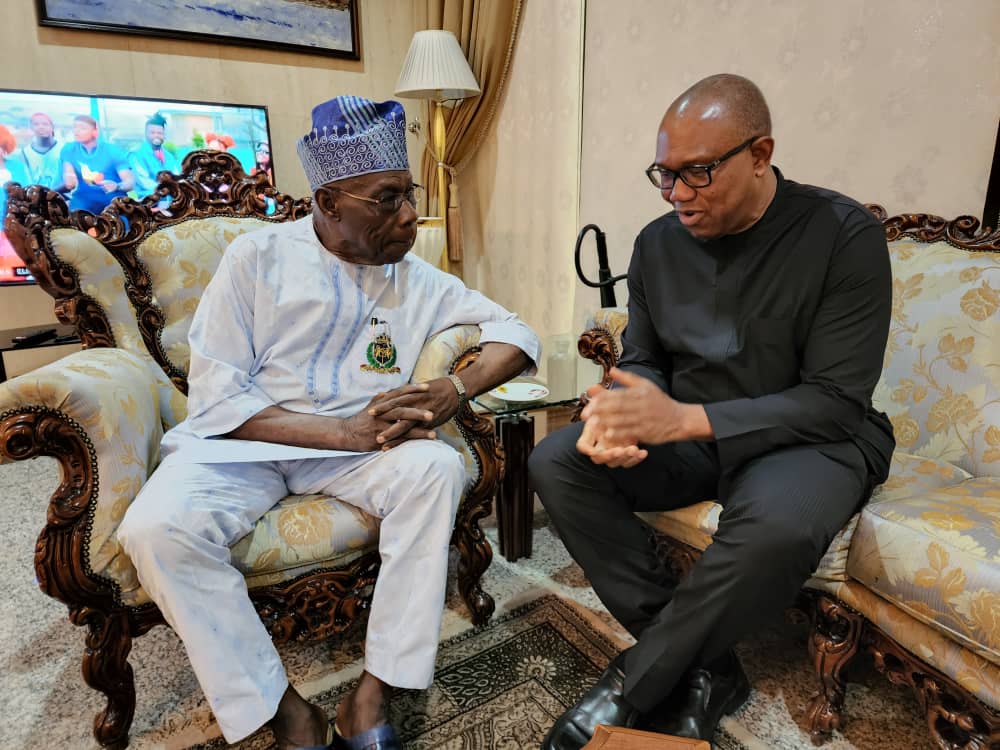 Former Nigerian President Olusegun Obasanjo on Sunday threw his weight behind Labour Party Presidential Candidate Peter Obi.
In his 2023 New Year message, Obasanjo said Obi, his mentee, has an edge over the other candidates who have expressed their interest in leading Nigeria. He described the Labour party flag bearer as a candidate with understanding, knowledge, discipline and vitality that the West African nation needs to move forward.
"One other important point to make about Peter is that he is a needle with thread attached to it from North and South and he may not get lost. In other words, he has people who can pull his ears, if and when necessary. Needless to say that he has a young and able running mate with a clean track record of achievement both in public and private life," said Obasanjo.
Ex Nigerian Head of state also rallied youths to vote for Obi, noting the power to change is in their hands.
"My dear young men and women, you must come together and bring about a truly meaningful change in your lives. If you fail, you have no one else to blame. Your present and future are in your hands to make or to mar. The future of Nigeria is in the same manner in your hands and literally so. If for any reason you fail to redeem yourself and your country, you will have lost the opportunity for good and you will have no one to blame but yourselves and posterity will not forgive you," reiterated Obasanjo.
"Your future, my future, the future of grandchildren and great-grandchildren is in your hands. Politics and elections are numbers games. You have the numbers, get up, stand up and make your numbers count," added Obasanjo.
Additionally, he encouraged Nigerian youth to be wary of politicians preaching division, segregation, and separation, and want to use diversity for themselves and their selfish interests. Obasanjo cautioned youth people against inheriting other people's prejudices and enemies and instead move forward together in mutual forgiveness, one accord, inclusive society, equality and equity.
At the same time, the former President expressed his concerns over the current status of Nigeria, which he said had been dragged down well below Nigeria at the beginning of his Presidency in June 1999. He noted the country is marred with numbing security, rudderless leadership, and mismanagement of diversity. Other issues affecting the country are pervasive corruption and bad economic policies which have resulted in extreme poverty, massive unemployment and galloping inflation.
"The last seven and a half years have no doubt been eventful and stressful years for many Nigerians. We have moved from frying pan to fire and from the mountain top to the valley. Our leaders have done their best, but their best had turned out to be not the best for Nigeria and Nigerians at home and abroad. For most Nigerians, it was hell on earth," he said.