Malawi: Activists Call For Chakwera's Resignation In Ten Days
By Joseph Dumbula.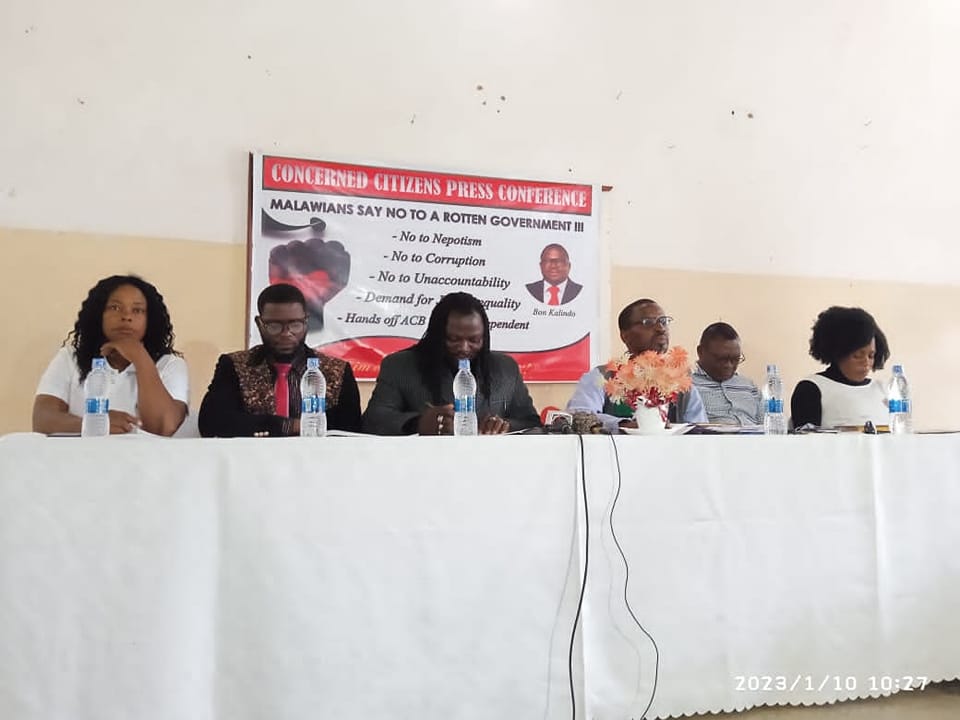 A grouping under the banner of Concerned Citizens which is being led by politician-cum-comedian Bon Kalindo is challenging President Lazarus Chakwera and Vice President Saulos Chilima to within ten days resign failure which he says they will face a spate of nationwide demonstrations.
Kalindo made the demand at press conference in Blantyre where he said the leadership has failed to tame corruption, nepotism and economic constraints the nation is facing.
"Malawians have no kind words for you and your government except to say you have failed us and this is the time to pack and go. Without mincing words, you have miserably failed to govern this country. You have changed it from warm heart of Africa to hot heart of Africa. Malawians gave you a benefit of doubt when you promised them Canaan, they exercised patience for almost 3 years, but that Canaan is nowhere in sight except inhouse fighting at State house and between the major Tonse Alliance partners. You should now pack and go," said Kalindo.
The highly charged Kalindo who was a senior member of Chilima's UTM party until last year also asked the donor community to suspend aid to Malawi under the current Tonse Administration until a forensic audit of public funds is conducted, saying Malawians are not benefiting from the donors funds but rather few people who are in top positions or connected to leaders of the country.
"At this juncture, concerned citizens are calling for a suspension of aid to Malawi up until forensic audit is done. We further implore World Bank, IMF, European Union and other financial lending institutions not to give any loan to Malawi Government under this Tonse Administration up until a caretaker government of National Unity in instituted to call for early elections," he said.
Kalindo has also faulted Chakwera for being silent on massive plunder of government resources including COVID-19 funds, Affordable Inputs Programme scandal where government was allegedly swindled out of K30 Billion in a dubious procurement deal.
"We expect you to address the nation within 10 days about your resignation failing which we will mobilize Malawians into mass demonstrations to send you and the administration aa strong message of lost of trust,'' added Kalindo.
In the past, Kalindo has led demonstrations and government at that time said it was receiving criticism as it came.
There has not been an immediate response to the latest demand.