Join Sierra Leone's Petroleum Directorate DG at the Invest in Africa Energy New Year Reception in London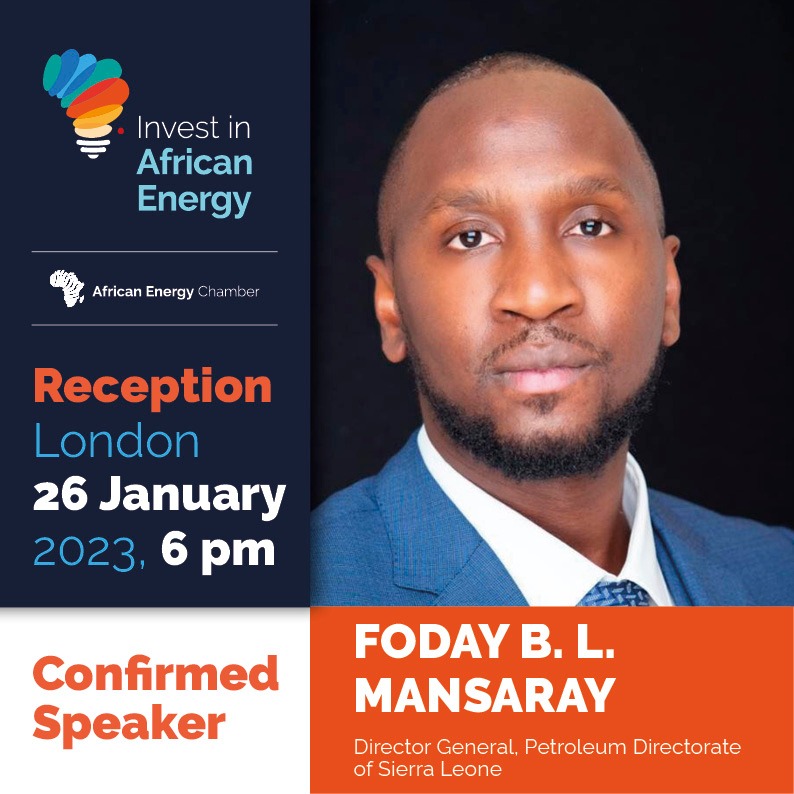 Are you a European investor or policymaker looking at capitalizing on the multi-sector opportunities emerging across Sierra Leone's energy sector? Or are you an up-and-coming project developer working towards expanding your footprint across one of Africa's most promising energy markets?
To mitigate the global energy crisis and ensure a just energy transition, the time to invest in African energy is now, and the AEC's prestigious New Year Reception – taking place at the Waldorf Hotel in London on January 26 – represents the premier platform for international dignitaries, executives and companies to participate and operate in Africa.
You will have the chance to directly network with the Director General of the country's Petroleum Directorate, Foday B. L. Mansaray, at the highly-anticipated Invest in African Energy Reception organized by the African Energy Chamber (AEC).
As new opportunities emerge across Sierra Leone's oil, gas and renewable energy sectors – backed by strong political will and an accelerated upstream drive – new market entrants are encouraged to take advantage of the country's attractiveness as a business environment as one of the final frontiers for exploration.
Join Foday B. L. Mansary and many other high-level African representatives in London and be part of the continent's energy revolution.