Francis Ngannou Targets Anthony Joshua and Tyson Fury after UFC Exit
By Boris Esono Nwenfor & Sonita Ngunyi Nwohtazie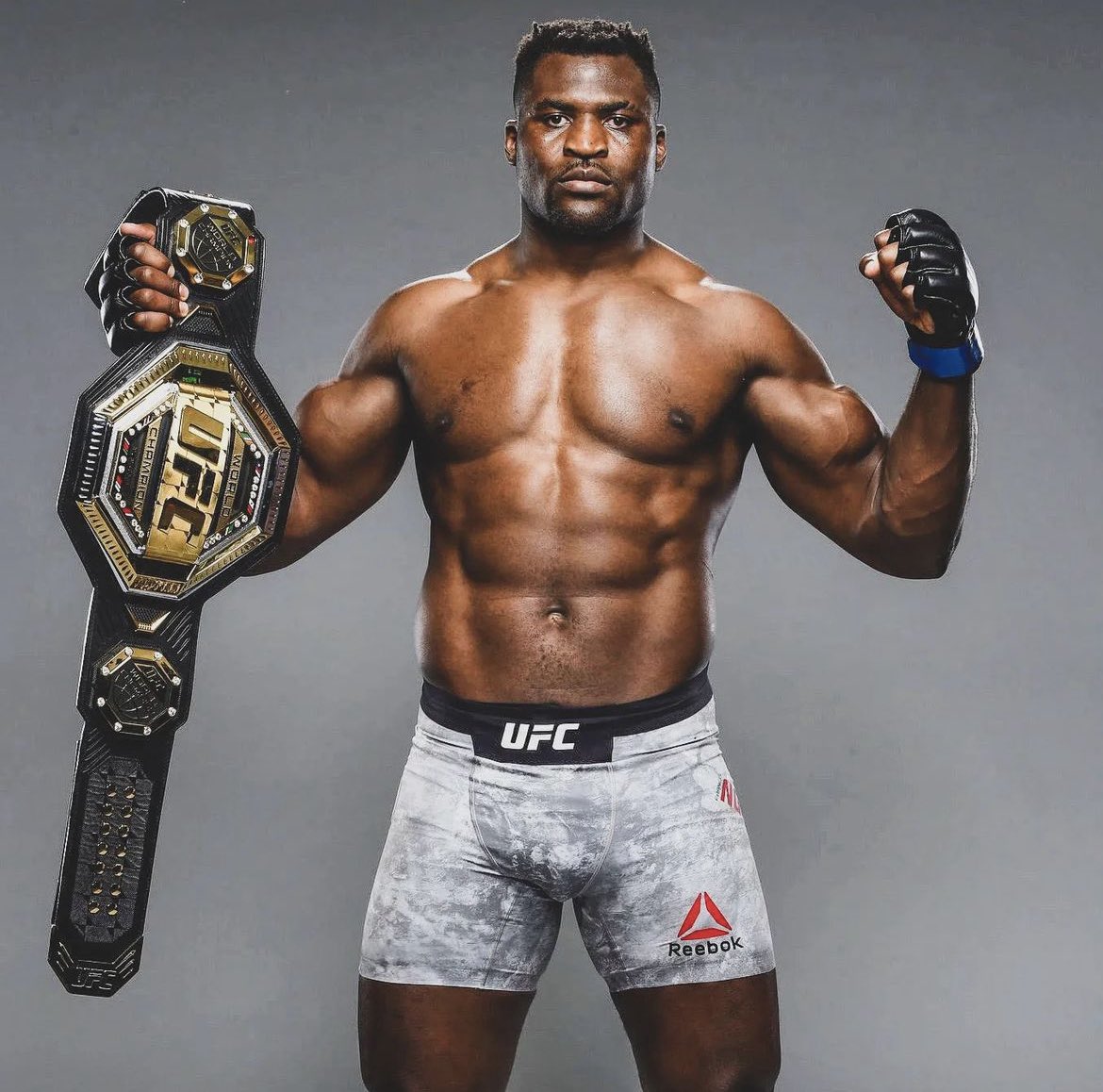 Following his release from the UFC, The Predator Francis Ngannou says he is now looking ahead to nail down his first boxing match against Britain's two gladiators in Tyson Fury and Anthony Joshua.
Following a long contract negotiation between Ngannou and the UFC, which ultimately did not yield any fruit, UFC President Dana White announced that the company had released and stripped Ngannou of his Heavyweight title.
Speaking to the MMA Hour's Ariel Helwani, the Predator said he requested a three-fight deal, the promotion waiving extension clauses and even health insurance for all fighters, with most of the requests the UFC failed to honour. "In that contract, I am not free," Ngannou told Ariel. "In that contract, I'm not an independent contractor. In that contract, I have no rights, I have no power. I hand over all the power to you guys, and I've seen in the past how you can utilize that power."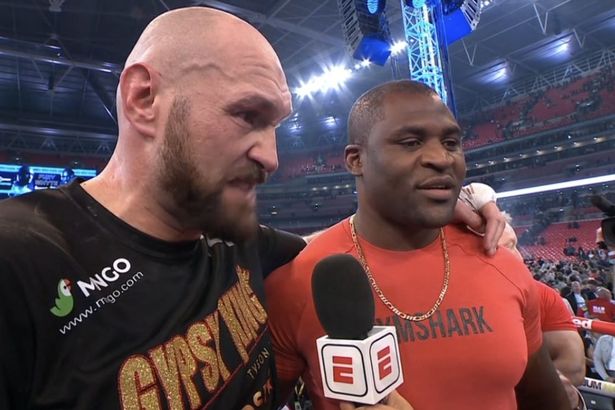 "I asked for a lot of things, which doesn't mean I was expecting all those things. But, I was expecting one or two out of those things… I think I just need some respect. More respect, at least. It's very important. I need some freedom. I need to feel like a man, own my freedom, and control my destiny. Decide what I'm gonna do. I don't want anybody to decide for me."
The former Cameroonian UFC Heavyweight Champion had been linked with a bout against the "Gypsy King" Tyson Fury in the past after he made his intention known to pursue his ambition of competing in the boxing ring. The pair had agreed to a fight on social media but that is where it would end after no concrete discussions took place between the two parties.
"Yes, I still want to achieve something in boxing and I want to stay in MMA as well," Francis Ngannou told the MMA Hour. "I discovered MMA first in my life and I feel like I have some mileage to give in my sport. In a perfect world, I go out there get some boxing match then get some MMA, depending on the challenges that are out there."
"If they are out there, I want to fight top guys in boxing. I don't know, I think Fury has retired and come back. I don't know where Fury is right now, but now is the time. Before, we could not do anything concrete beyond social media stuff. Whatever it is, if it is with Tyson Fury, I will take it. I have no problem doing boxing with 4oz gloves, we will figure it out. Tyson Fury or Anthony Joshua would be my first ideal opponent."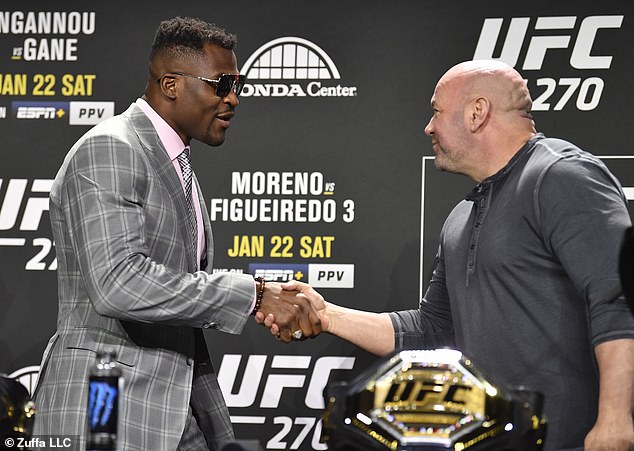 Whatever the outcome of the next fight for the Cameroonian is, Fury believes the fight between them will be like a toe-to-toe firefight given the one-punch power that Ngannou possesses. "Yeah, he is a machine that is for sure," Tyson Fury told ESPN. "He is a good puncher and all that and, let us face it, it isn't a wrestling match or no grabbing or anything. It is just a stand-up punching with small gloves. He has big power and so does I, so, whoever lands the first is likely to get knocked out."