Cameroon: Yombi Bruna Breaks through Challenges, Lives passion in Sandals, Crocheting
By Synthia Lateu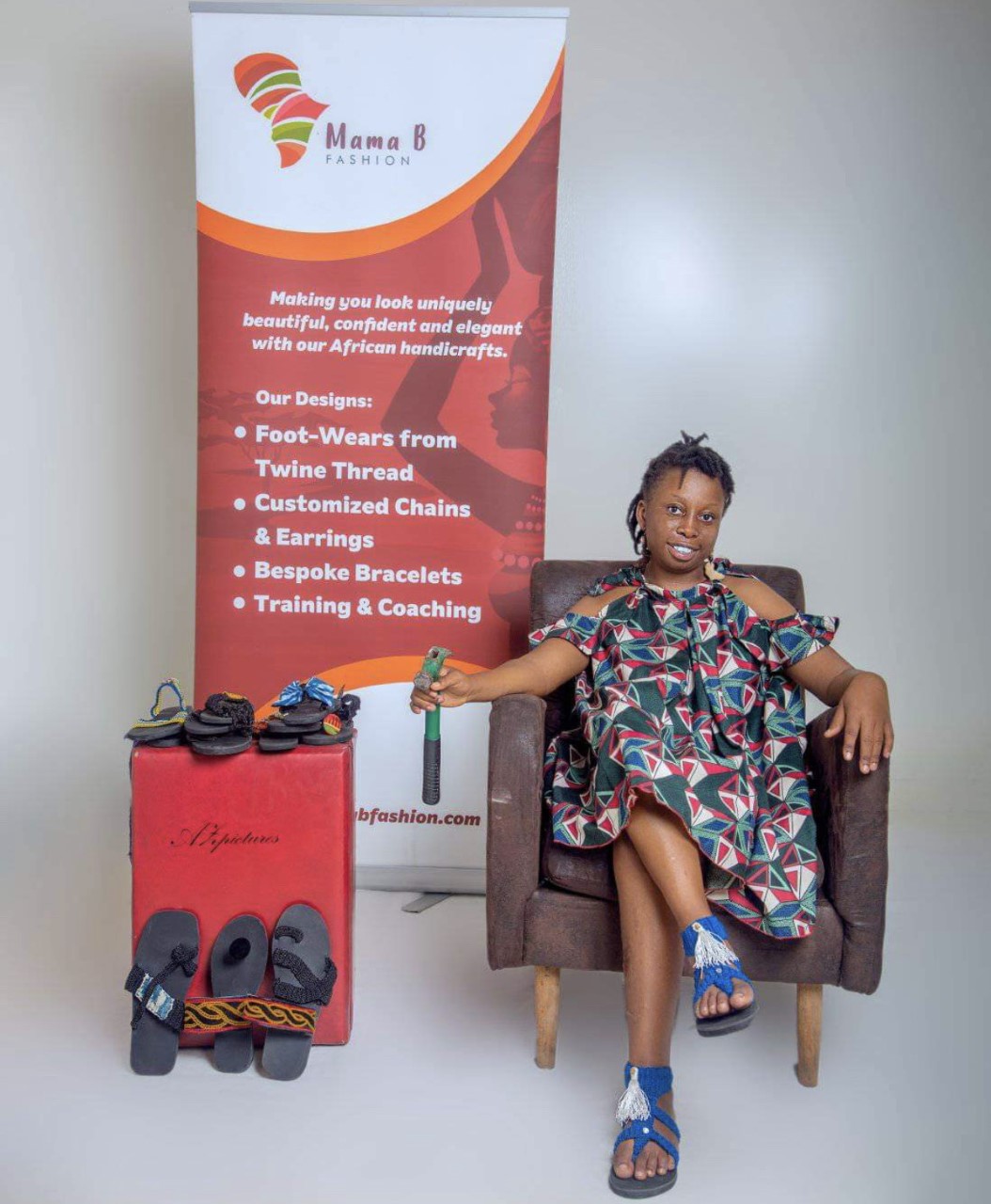 "My Love for art, my love for fabrics, my love for looking African made me get into this" Yombi Bruna says as her fingers move her crochet hook to interlock loops of a violet thread, building up the first face of a crochet sandal. It is another busy day for the CEO of Mama B Fashion.
She has transformed the living room into a workshop, with most of her operations done from home. "Presently, I'm trying to produce a pair of sandals, I'm at the beginning face. I just did the first line and I'm trying to expand it," Bruna explains while extending the fabric for a proper view.
The process of crocheting is not for the faint-hearted. A lot of work, patience and concentration is required." It takes 1:30 minutes to do this. It depends actually on the design. For this design, it is 1:30minutes, approximately 3 hours to crochet a complete pair," Bruna says.
The young entrepreneur moves to another part of the house where she furthers her task by carving out the sandal sole with the help of a knife amongst other hand-held equipment. This is put together with the crocheted fabric, a final touch is given to the now wearable sandals and the process is completed.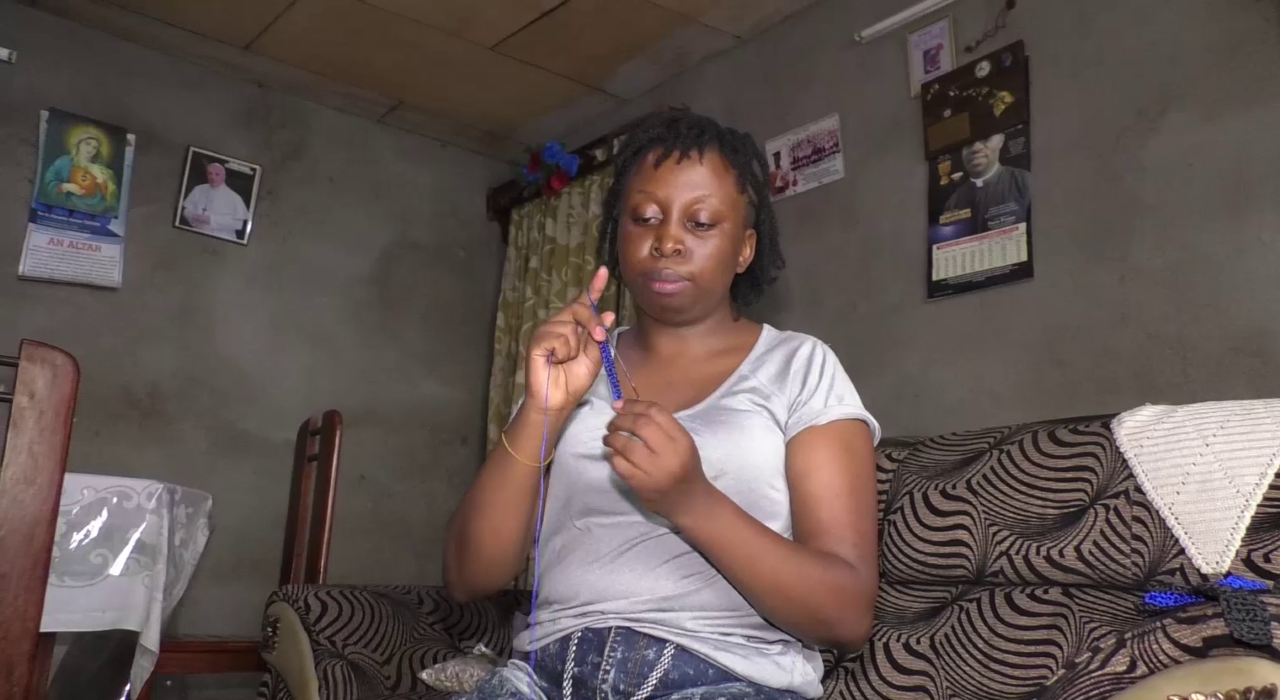 The journey has not been an easy one for Yombi Bruna and Mama B Fashion. From getting a large market to limited resources like equipment, the challenge has been the same. "First is labour because sometimes the demand is more than what my hand can do and sometimes it is lack of a large market. It just depends on the season because we are in Africa where December is often the time when people choose to get themselves something special, something memorable. So, imagine you stay from January to December without actually doing something and then you have pretty much of work in December," Bruna regrets.
The young entrepreneur set up Mama B Fashion, as they blend the art of crocheting to suit fashion tastes while valorizing their African roots. At a time when most Cameroonians say there is no job, Yombi Bruna thinks differently and says girls should think entrepreneurial.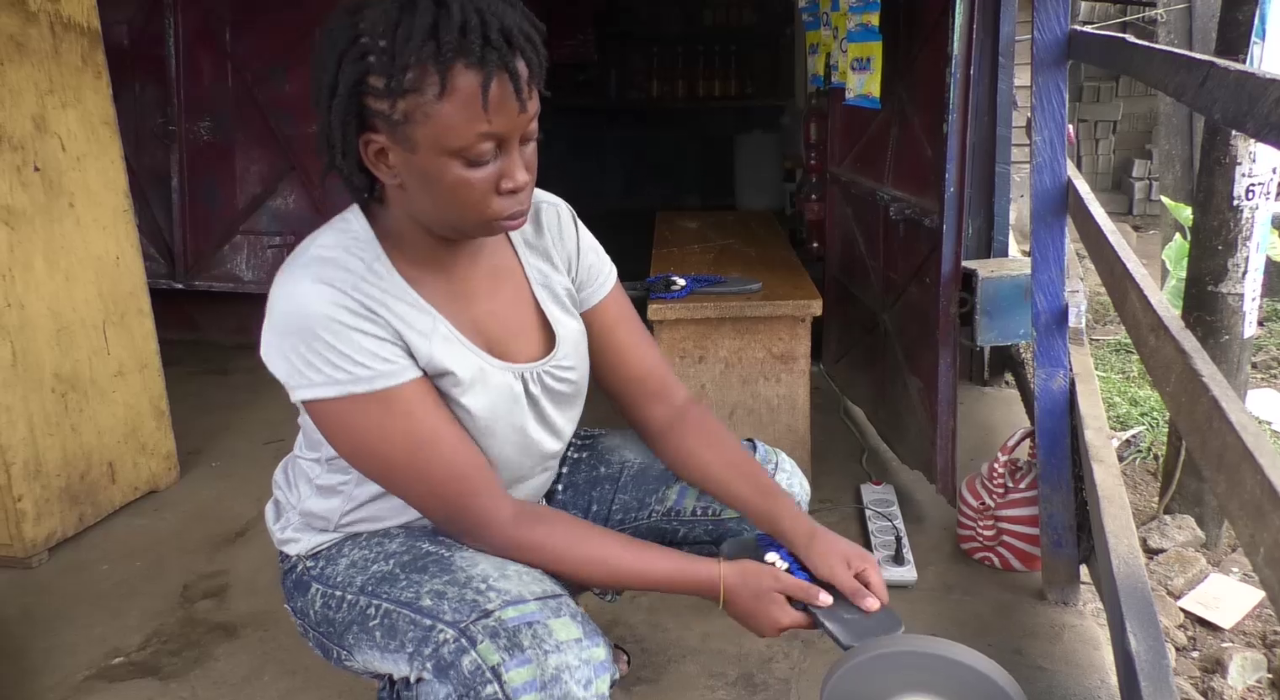 Yombi Bruna's aspirations to grow her business in the nearest future keep her going. " My dream is actually to get Mama B Fashion shop that deals mostly with crochet accessories, Sandals. For the sandals, I do not have names but it will be better when you see them. I have not given the sandals names or given my designs some names," Bruna added.