Cameroon: Persons with vision impairment push for increase Braille Awareness
By Boris Esono Nwenfor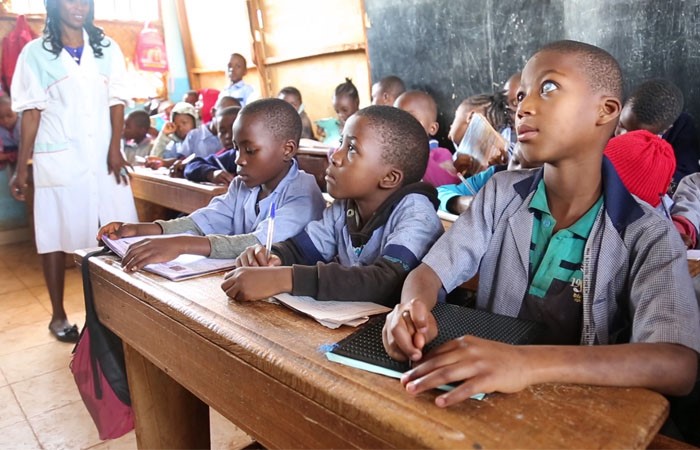 For several years, persons with disabilities in general and the visually impaired in particular, have been facing discrimination at all levels in life. The majority of the visually impaired who are intelligent find it very impossible to cope in school since they can't have access to the necessary materials that would enable them to develop their intellects.
In celebration of the 2023 World Braille Day which took January 4, Somb Lingom, a journalist with Cameroon's national broadcaster, CRTV, says "people should be more aware of braille." The purpose of the day is to raise awareness of the braille language, which attempts to bridge the gap between normal and differently-abled individuals.
"It is difficult and even impossible to address a correspondence because many people do not know Braille and they have not integrated it yet," Somb Lingom told CRTV. "It is thanks to ICT that we manage to enter on Word to be able to make administrative correspondence. Afterwards, we search on Google thanks to a computer incorporated with JAWS software (Job Access with Speech) which helps us easily access all platforms and use the Internet."
Braille is a code that uses bumps and indentation on a surface to represent letters, which can be recognized by touch. The system was invented by Louis Braille, a French man who was blinded in an accident at a very young age.
"It takes a mini second for a sighted student to do that. But for a visually impaired student to write the letter 'A' the child needs to juggle between six dots just to write a single letter," Boyo Mourine, Project Officer of the Quality Education for All project, EDID said.
Braille's system was a revolutionary invention since it helped the blind and people with low vision to learn and write independently. In earlier times or before the invention of Braille, blind people had to be dependent on others to read and learn about things. Now, Braille is used in many different languages and is considered a standard form of communication for people who are blind or have low vision.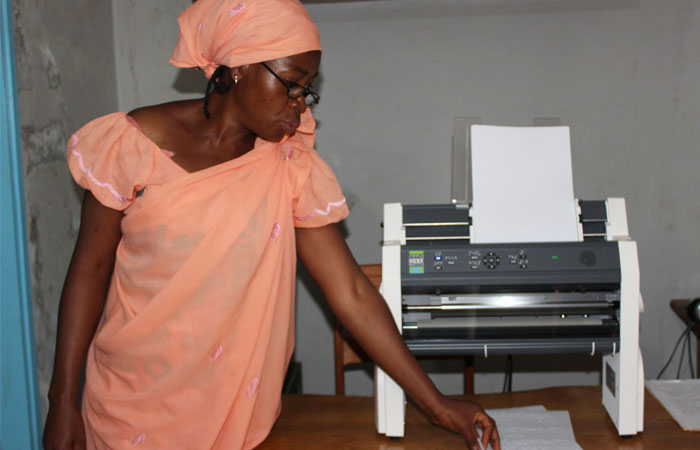 "… As regards Cameroon more generally, there are no technologies that are tied to Braille. Some devices transcribe Word documents directly into Braille, but they are expensive. And yet, Braille could be used in elevators, on posters and audio derivatives to make life easier in society for those who depend on it," Somb Lingom added.
The World Blind Union estimates that there are 180 million blind and partially sighted persons in 158 countries. "The African Union for the Blind is encouraging member countries to promote this system of writing among the visually impaired," said Eveline Angonwi, Vice President of the African Union for the Blind.
"This special system of writing has come a long way to remove visually impaired people from illiteracy and of course, reading and writing is the only way to gain an education."