Cameroon: Foretia Foundation's SBEC Launches SMEs Flagship, Job Preparedness Boot Camp
By Boris Esono Nwenfor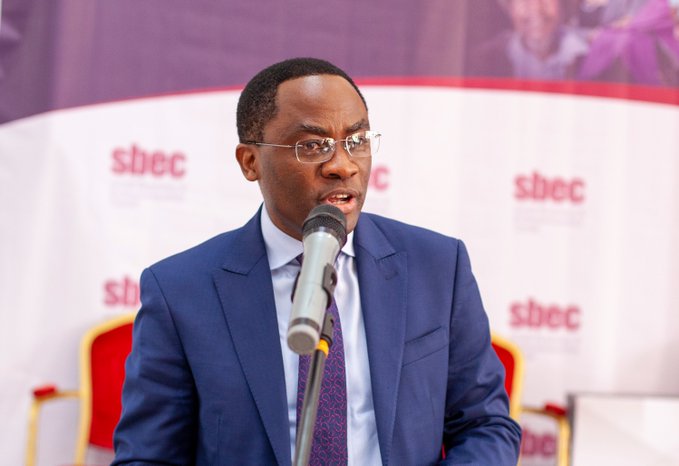 The three (3) year project by the Small Business and Entrepreneurship Center (SBEC) of the Denis and Lenora Foretia Foundation known as the SMEs Flagship and Job Preparedness Boot Camp Trainings has been launched with two thousand Small and Medium-sized Enterprises, SMEs, and 5000 women and youths expected to benefit from the training.
The project launched on January 19, 2023, at the Immaculate Heart of Mary – Yaounde, seeks to build a more robust and diverse middle class, foster economic freedom and empower women and youth. It will particularly focus on vulnerable populations, especially those internally displaced as a result of the ongoing armed conflict in the North West and South West Regions of the country.
"It is a wonderful project that the Foundation is taking. I am extremely proud of this project which will seek to help Cameroon and SMEs," said Dr Denis Foretia, Co-chair of the Denis and Lenora Foretia Foundation and Executive Chairman of the Nkafu Policy Institute. "To achieve Cameroon's set goals; the private sector has a major role to play. SMEs are lot fragile and fail within five years and the project is to help transform several informal sector businesses to the formal sector."
"We are looking for businesses who are already there working and doing the best that they can, not businesses that are being formed today as we are speaking, businesses that have been for a year or two years and they know what they need to be able to get to the next stage and we are there to support them. Those are the kinds of businesses we are looking for," Dr Denis Foretia told the press.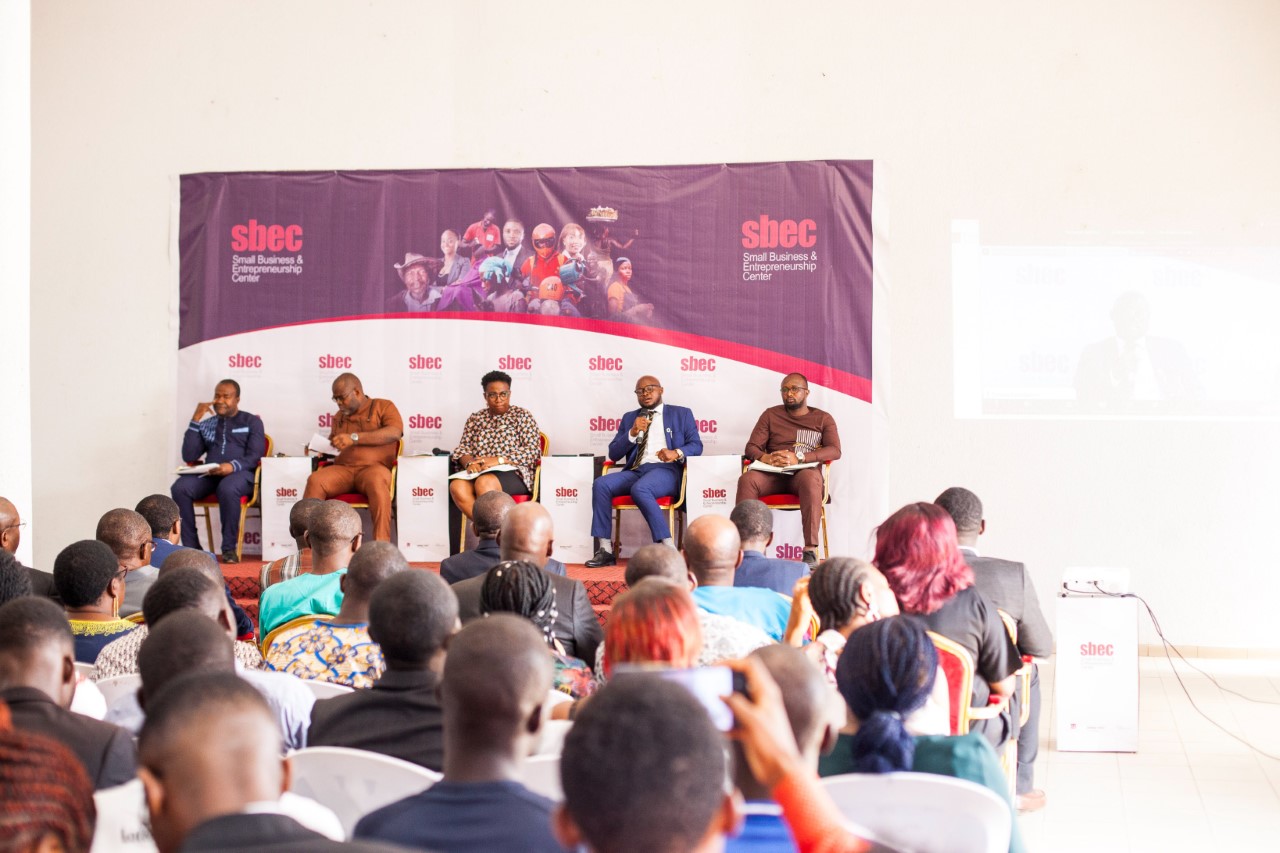 "The key mechanism (for follow-up) is very important because we want to make sure that one or two years from today, we have a good mechanism in place to follow up with them to figure out where they are and to figure out what they need to grow."
The SME Flagship and job preparedness boot camp training is a solution to small business owners quest for increasing skills and competencies to face the challenging business environment in Cameroon and manage their businesses sustainably. The Small Business and Entrepreneurship Center (SBEC) will provide customized SME Flagship and job preparedness boot camp training to small and medium size Enterprises (SMEs) in five (5) regions of the country, namely: Centre (Yaounde), Littoral (Douala), West (Bafoussam), South West (Buea) and North West Regions.
"The mindset of SMEs needs to change or the investments will not work," Achaleke Christian, African Union Youth Ambassador for Peace for the Central African Region said concerning the difficulties young people face. "The bigger issue is not the money, give people money and they use it to solve another thing. So, the mindset of these SMEs needs to be completely changed."
Two thousand (2000) SMEs will participate in this training and are eligible for a 1.500.000 FCFA seed fund capital and would be sharing experiences, networking, learning modern management technics but most importantly, acquiring relevant skills and tools that would help set their business apart by making it more performant and competitive within the market economy. 30 plus SMEs will benefit from seed fund capital or micro-loans with the project being sponsored by the Rising Tide Foundation and John Templeton Foundation.
"I want to thank the Foretia Foundation for this wonderful training given to job seekers and business owners," Njukang Harmony, a business owner and participant said. "This is a project I believe which is going to boost my entrepreneurship career, most especially to take my project from ideation to the level of execution. I believe with all the partners involve and the various platforms made available, it is going to ensure that many businesses do not die in the space of five years."
About the Denis and Lenora Foretia Foundation
The Denis & Lenora Foretia Foundation was established to catalyze Africa's economic transformation by focusing on social entrepreneurship, science and technology, innovation, public health, and progressive policies that create economic opportunities for all. The foundation works in partnership with local governments, policymakers, private enterprises, civil society organizations as well as development partners to expand the resources available to entrepreneurs, farmers, and small business owners in addition to improving individual livelihoods.
The Small Business and Entrepreneurship Centre (SBEC) was founded to support SMEs across the country and to promote business-friendly policies that stimulate innovation and job creation. Through SBEC Network, member SMEs receive training and administrative support to increase productivity and efficiency.
About the Rising Tide Foundation
The Rising Tide Foundation supports studies and programs that deliver results for cancer patients and empower individuals to develop their skills to make a difference for themselves and the greater community. Based in Schaffhausen Switzerland, but with a truly global reach, it strongly believes that the market economy, in concert with limited government and rule of law, holds the greatest promise of freedom and prosperity for all. Through its philanthropic activities, the foundation supports efforts that promote financial prosperity, individual flourishing, and sustainable income generation.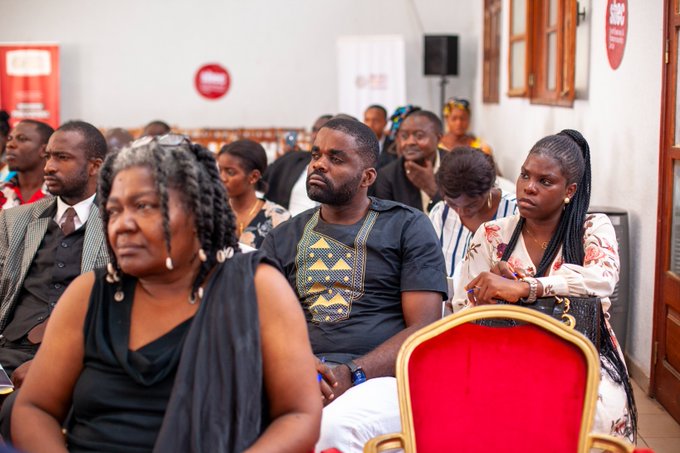 About the John Templeton Foundation
Founded in 1987, the John Templeton Foundation supports research and dialogue on the deepest and most perplexing questions facing humankind. The Foundation funds work on subjects ranging from black holes and evolution to creativity, forgiveness, and free will. It also encourages civil, informed dialogue among scientists, philosophers, theologians, and the public at large. With over $2.8 billion in assets and annual grants of $220 million in 2021, the Foundation ranks among the 25 largest grantmaking foundations in the United States. Headquartered outside Philadelphia, its philanthropic activities have engaged all major faith traditions and extended to more than 190 countries around the world.