Cameroon: Foretia Foundation SMEs Flagship, Job Preparedness Boot Camp Trainings to be launched January 19
The project under the Small Business and Entrepreneurship Center (SBEC) will see over 1600 SMEs targeted nationwide and eligible for a 1.500.000 FCFA seed fund capital
By Boris Esono Nwenfor
The six (6) months project by the Small Business and Entrepreneurship Center (SBEC) of the Denis and Lenora Foretia Foundation titled SMEs Flagship and Job Preparedness Boot Camp Trainings is set to be launched on January 19, 2023, in Yaounde.
The project seeks to build a more robust and diverse middle class, foster economic freedom and empower women and youth. It will particularly focus on vulnerable populations, especially those internally displaced as a result of the ongoing armed conflict in the North West and South West regions of the country
With top government officials with a cross-section of selected resource persons and experts from organizations with well-established notoriety, the SME Flagship and job preparedness boot camp training is a solution to small business owners' quest for increasing skills and competencies to face the challenging business environment in Cameroon and manage their businesses sustainably.
The Small Business and Entrepreneurship Center (SBEC) will provide customized SME Flagship and job preparedness boot camp training to small and medium size Enterprises (SMEs) in five (05) regions of the country, namely: Centre (Yaounde), Littoral (Douala), West (Bafoussam), South West (Buea) and North West (Bamenda).
Over 1600 SMEs targeted to participate in this training nationwide are eligible for a 1.500.000 FCFA seed fund capital and would be sharing experiences, networking, learning modern management technics but most importantly, acquiring relevant skills and tools that would help set their business apart by making it more performant and competitive within the market economy.
"This important project will allow our teams to better investigate the barriers to individual flourishing, the challenges facing small and medium-sized enterprises, as well as help, improve the job skills of women and youth," said Dr Denis Foretia, Co-Chair of the Denis and Lenora Foretia Foundation.
"We are excited at the opportunity to have a direct impact on many SMEs, to provide them with direct administrative and financial support, and to help them prepare for growth."
The training will equally offer opportunities to job seekers to develop soft skills through incubation sessions such as experiential knowledge on job-seeking technics, job interview workshops and income-generating activities. At least 4500 vulnerable or internally displaced persons mostly recruited amongst the women and youths would be fully equipped to break off the poverty cycle in a sustainable manner. The project is sponsored by the Rising Tide Foundation and John Templeton Foundation with a grant to the Foretia Foundation totalling 505 000 USD.
"…We are very excited about this project, and we hope that Cameroonian women and youths would be excited to join the project, to benefit from it because this is their project. We want to empower as many women and youths as we can and we will not sleep until we make this happen," Nick Andoh, Project Lead said.
"This year our objective is right up there; we want them in their thousands we feel capable yet feeling the heat of course because it's a tough ask to support and bring out economic empowerment and freedom to thousands of people but we're feeling up to the challenge back here at the office."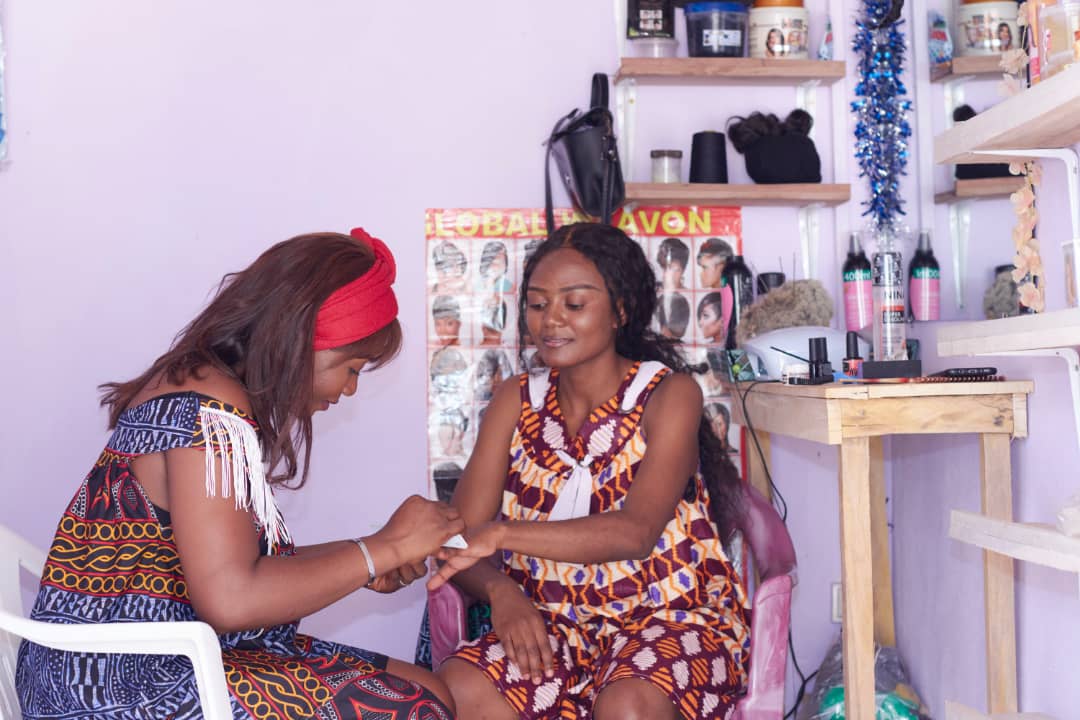 About the Denis and Lenora Foretia Foundation
The Denis & Lenora Foretia Foundation was established to catalyze Africa's economic transformation by focusing on social entrepreneurship, science and technology, innovation, public health, and progressive policies that create economic opportunities for all. The foundation works in partnership with local governments, policymakers, private enterprises, civil society organizations as well as development partners to expand the resources available to entrepreneurs, farmers, and small business owners in addition to improving individual livelihoods. https://www.foretiafoundation.org
To register and secure a place for this training, use the link: bit.ly/3PqdhjG. You may as well register through www.foretiafoundation.org or call +237 654 86 72 54.