Botswana Soldier Commits Suicide In Mozambique
By Jorge Joaquim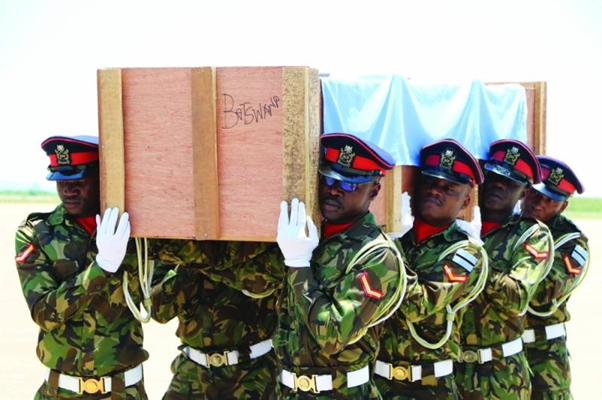 A member of the Botswana Defence Force (BDF) committed suicide on Monday (9) morning in Cabo Delgado, where a contingent was deployed to help Mozambique fight against terrorists.
According to a press statement from the army headquarters in Gaborone, investigations to establish circumstances surrounding the incident are on-going.
"While the BDF conveys its heartfelt condolences to the family of the deceased and the people of the Republic of Botswana, it withholds the names of the deceased to allow the family the space to privately mourn during this difficult time."
This is the second case involving a member of the BDF in just over a month. The first case was reported in the first week of last December, also in Cabo Delgado, which culminated in the death of two Tswana soldiers.
The case occurred when a major decided to shoot two female colleagues, killing one of them, before fatally shooting himself.
Botswana's deployment of troops to assist in the fight against jihadist terrorism in the northern Mozambican province of Cabo Delgado is leading to the re-establishment of peace in the areas affected by violent extremism.
Botswana had always supported efforts to secure peace in Mozambique, and so was now part of SAMIM, the military mission in Mozambique established by the Southern African Development Community (SADC).