After a Two-year war, Ethiopia Begins a Long Journey Toward Peace
By Joshua Samuel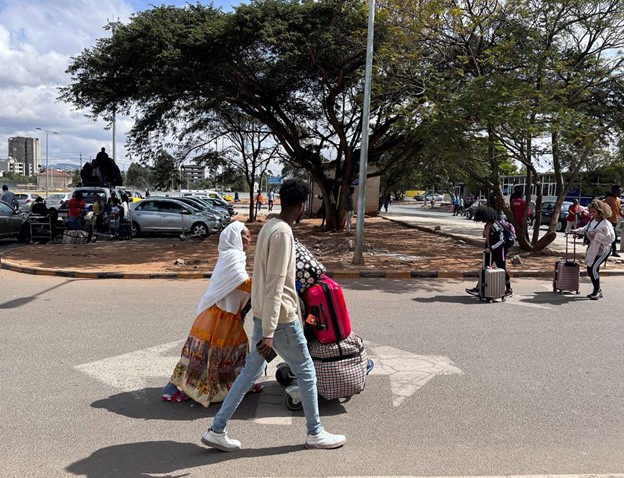 After a November ceasefire agreement, the year that started with no end in sight for one of the deadliest conflicts in the world ended on a note of cautious optimism in Ethiopia's northern district of Tigray.
Tens of thousands have died as a result of the two-year conflict, which has also left millions of people in grave need of food and jeopardized the stability of Africa's second-most populous nation.
The Tigray People's Liberation Front (TPLF), the dominant political party and former guerrilla group in the area, and the federal government of Ethiopia reached a cease-fire on November 2 after negotiations mediated by the African Union.
After several months of growing recriminations between the two camps, civil war broke out in November 2020. The TPLF, which ruled Ethiopia for 30 years before Prime Minister Abiy Ahmed assumed office in 2018, charges that his administration wants to consolidate authority at the expense of the country's provinces. The TPLF is alleged by Abiy to be attempting to retake national authority. Each side disagrees with the other's story.
United Nations organizations, Ethiopia's state-appointed human rights commission, and media outlets have all reported human rights crimes committed by both sides, including extrajudicial killings, rapes, and looting. All parties refute the accusations.
International humanitarian delivery can now be made to some areas of Tigray thanks to the truce. State-owned Ethiopian Airlines started operating to the city of Tigray again last week.
However, the prospects for peace are still unclear. Although the TPLF's sworn adversary Eritrea, which has sided with Abiy's government in battle, started removing some of its troops from two significant Tigray towns last week, it is still unclear whether its troops will leave Tigray entirely.