USTDA, DBSA Renew Partnership To Strengthen Infrastructure In Africa
By Samuel Ouma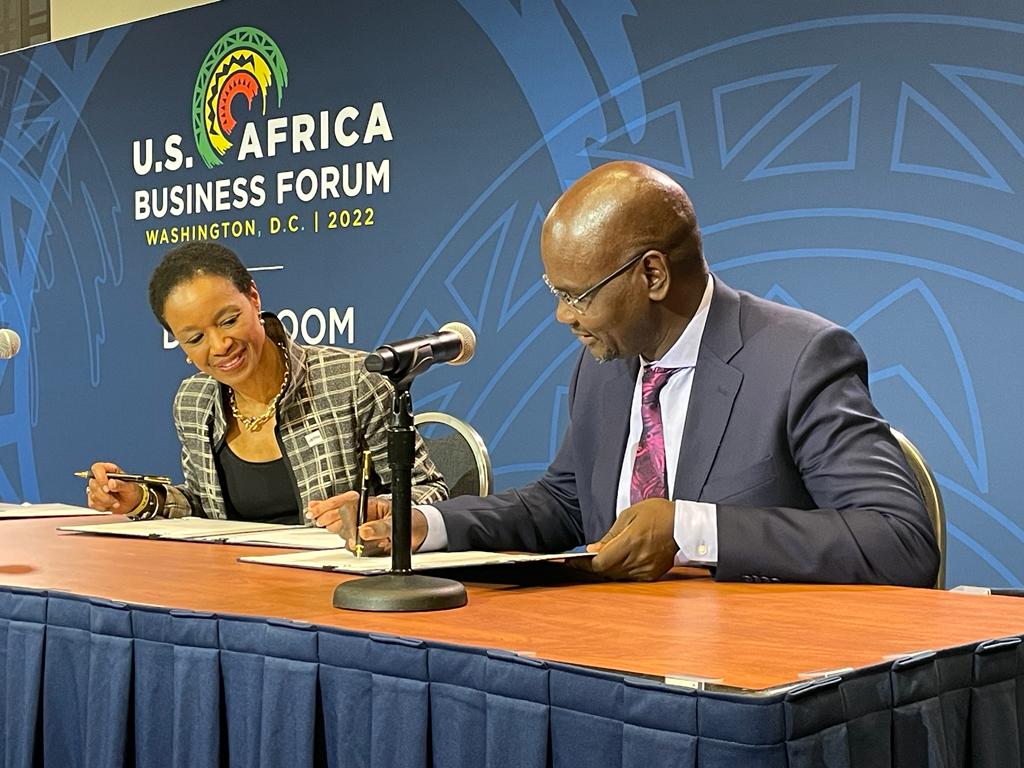 The U.S. Trade and Development Agency (USTDA) and the Development Bank of Southern Africa (DBSA) have renewed their partnership to accelerate the development of large-scale infrastructure projects across sub-Saharan Africa.
In a ceremony held on Wednesday at the U.S.-Africa Leaders Summit, USTDA and DBSA signed a memorandum of understanding (MOU) renewing a partnership that began in 2013 to advance socioeconomic development, inclusive economic growth, and innovative solutions to infrastructure needs across Africa.
"Partnerships are foundational to USTDA's success in sub-Saharan Africa and around the world. Working with DBSA, USTDA sees opportunity to broaden its support for the region's infrastructure priorities. Our institutions provide complementary tools and visions to collaborate on infrastructure projects that are vital to Africa's long-term economic prosperity," said Enoh T. Ebong, USTDA's Director.
Through the MOU, USTDA and DBSA will coordinate on developing infrastructure projects. The partnership will leverage USTDA's project preparation expertise and DBSA's resources and strategic connections to ensure project bankability.
The MOU outlines specific sub-sectors for cooperation on clean energy, digital, transportation, and healthcare infrastructure.
"We embrace the formalization of our working relationship and partnership with USTDA. This is a collaboration of like-minded partners with a shared vision for Africa's future. Both DBSA and USTDA offer many decades of experience in project preparation, which is vital to structuring bankable infrastructure projects. This will ultimately help unlock much-needed infrastructure investments for the benefit of citizens all across the continent," said Patrick Dlamini, CEO of DBSA.
The MOU advances USTDA's shared commitment to fulfilling the Biden-Harris Administration's Partnership for Global Infrastructure and Investment agenda to invest in Africa.
The renewed partnership also advances the U.S. government's Prosper Africa initiative to substantially increase two-way trade and investment between the United States and sub-Saharan Africa.