US, Africa Sign Trade And Investment Deals Worth $15 Billion
By Samuel Ouma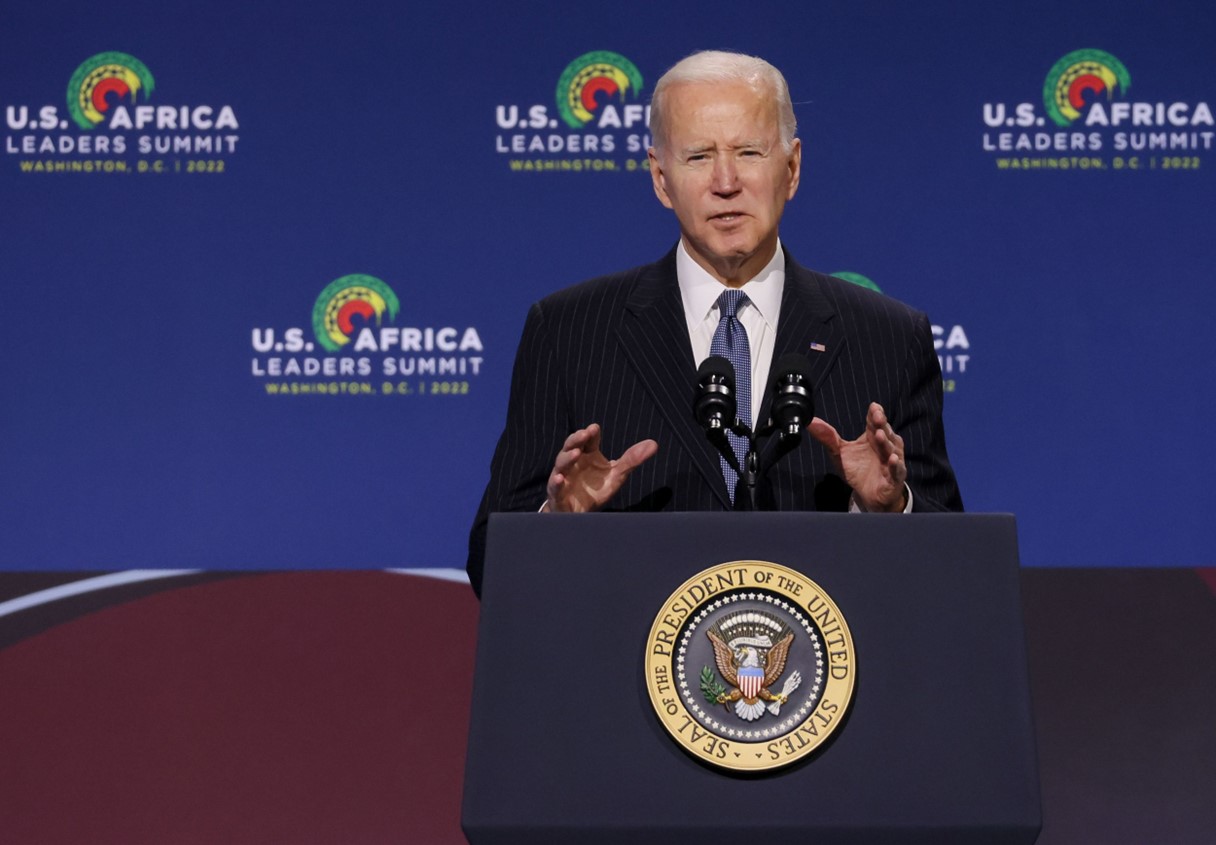 U.S. President Joe Biden announced over $15 billion in two-way trade and investment commitments, deals, and partnerships with Africa on Wednesday.
The deals cover the following areas: sustainable energy, health systems, agribusiness, digital connectivity, infrastructure, and finance.
Delivering his speech at the US-Africa Business forum held at Walter E. Washington Convention Center, Washington DC, President Biden announced the signing of a historic memorandum of understanding between the United States and the African Continental Free Trade Area Secretariat. When implemented, the deal will create the largest free trade area of 1.3 billion people and a continent-wide market totaling $3.4 trillion.
The Millennium Challenge Corporation (MCC) and the Governments of Benin and Niger also signed the first regional compacts totaling $504 million, with additional contributions of $15 million from Benin and Niger, to support regional economic integration, trade, and cross-border collaboration.
"Since the start of my administration, the MCC has announced new investments of nearly $1.2 billion in Africa. We expect the MCC to commit an additional $2.5 billion across Africa in just the next three years, supporting everything from agriculture to transportation to access to renewable energy," said President Biden.
Earlier, MCC announced that The Gambia and Togo are eligible to develop their first compacts, Senegal is qualified to create a concurrent regional agreement, and Mauritania is eligible for a threshold program.
U.S. International Development Finance Corporation (DFC) also announced $369 million in new investments across Africa across food security, renewable energy infrastructure, and health projects, including a $100 million transaction with Mirova SunFunder for the Mirova Gigaton Fund to support clean energy across the continent.
President Biden further launched the Digital Transformation with Africa (DTA) initiative to expand digital access and literacy across the continent. He said America will invest over $350 million and mobilize over $450 million in financing commitments for Africa, in line with the African Union's Digital Transformation Strategy.
Other deals include EXIM's $500 million MoU with the African Export-Import Bank (Afreximbank) to support diaspora engagement and strengthen EXIM's commercial ties to the continent by increasing access to and awareness of EXIM financial products; a $300 million MoU with Africa 50 to facilitate up to $300 million in EXIM financing for the export of U.S. goods and services to buyers throughout Africa.
Prosper Africa also plans to provide at least $170 million to increase two-way trade and investment between the United States and African countries.
Furthermore, the U.S. Agency for International Development (USAID) announced a range of commitments and newly-leveraged private investments across sectors, including in health, food security, and climate, that promote gender equality, women's economic empowerment, and social inclusion, among others.