U.S. To Support Tunisia's Fight For Democracy
By Samuel Ouma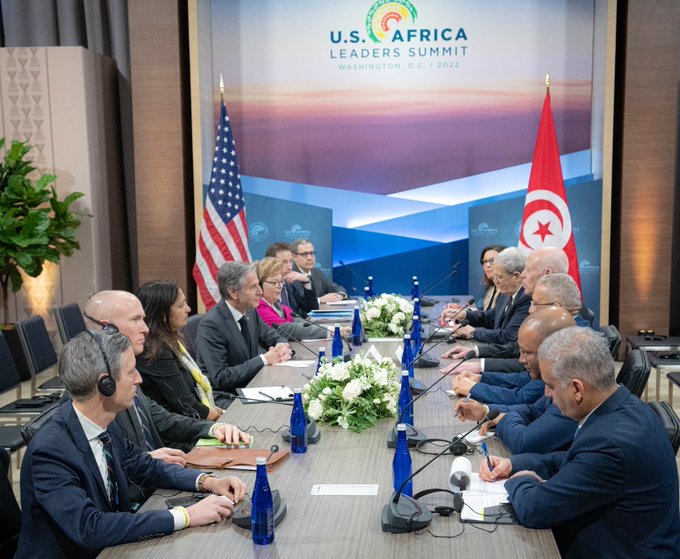 United States Secretary of State Antony Blinken, on December 14, 2022, met with Tunisian President Kais Saied in Washington, D.C., during the U.S.-Africa Leaders' Summit.
Secretary Blinken reiterated the United States' deep commitment to Tunisian democracy and to supporting the aspirations of the Tunisian people for a democratic and prosperous future.
In a statement, government spokesperson Ned Price said the Secretary underscored strong U.S. support for Tunisia's economy amid the current economic crisis exacerbated by Russia's aggression in Ukraine.
"The Secretary stressed the historic nature of the longstanding U.S.-Tunisia bilateral relationship," said Ned Price.
Blinken also demanded inclusive measures to strengthen democratic checks and balances, the defense of fundamental freedoms, and free and fair parliamentary elections in Tunisia on December 17.