U.S Proposes a Bureau for Global Health Security and Diplomacy
By Uzman Unis Bah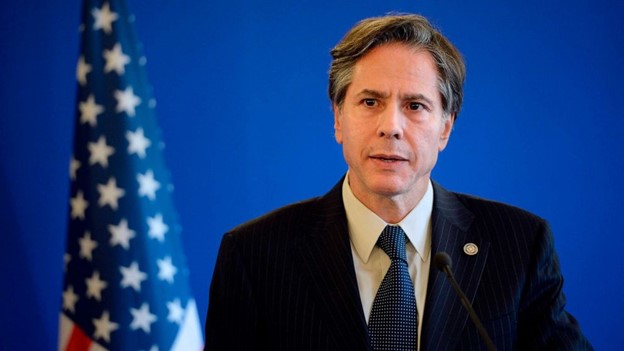 A Bureau for Global Health Security and Diplomacy strengthens global health security and addresses the growing national security challenges presented by global health crises, Antony J. Blinken, U.S. Secretary of State, said.
A Bureau for Global Health Security and Diplomacy is crucial in promoting global health security and taking strides to stop the spread of infectious diseases and preventing global pandemics. "Health threats such as COVID-19, Ebola, HIV/AIDS, and many others continue to prove that health security is national security", Blinken said.
The United States takes an active leadership role in theGlobal Health Security Agenda (GHSA)to build a world safe and secure from transmissible disease hazards, whether occurring naturally, accidentally released or intentionally. The GHSA is a multidimensional and multi-sectoral initiative of nearly 70 countries and numerous private and non-governmental sector partners. Through GHSA, the United States inspires global counterparts to invest in basic healthcare systems and to reinforce health security across the intersection of human and animal health.
A virus can spread quickly across borders and around the globe, threatening lives and disrupting how countries' and communities' vibrancy – impacting our safety, security, and stability – here at home and in every part of the world, Blinken noted.
"The establishment of the new Bureau would bring together the Office of International Health and Biodefense in the Bureau of Oceans and International Environmental and Scientific Affairs (OES/IHB) and the functions of the Coordinator for Global COVID-19 Response and Health Security (S/CRHS) with the Office of the U.S. Global AIDS Coordinator (S/GAC), which leads and coordinates the U.S. President's Emergency Plan for AIDS Relief (PEPFAR) and is home to the Office of Global Health Diplomacy", the Secretary states.
Blinken stressed the essence of the existing teams, working with critical partners throughout government and leading the U.S. international global health security efforts.
With funding from USAID, the GHAS and support from the Food and Agriculture Organization (FAO) in Sierra Leone through Emergency Centre for Transboundary Animal Diseases project has provided training to master and utilize the 10-step Joint Risk Assessment process (JRAs) in 2021 for priority zoonotic diseases in Sierra Leone (rabies and Lassa fever) and to create a system for conducting JRAs in the future.
"This new structure would allow our health security experts and diplomats to work more effectively together to prevent, detect, and respond to existing and future health threats," the Secretary affirmed. The Bureau of Global Health Security and Diplomacy will strengthen the capacity of African countries like Sierra Leone, Liberia and Guinea – countries affected by the Ebola outbreak in 2014 and the current COVI-19 Pandemic to address the issues of zoonotic diseases before it could escalate into a global health situation.
The World Health Organization (WHO) described Global health security as essential for minimizing the danger and impact of acute public health events that endanger people's health across geographical regions and international boundaries.