Tanzania: KORAIL Launches e- Library To Boost Quality Education
By Michael Sikapundwa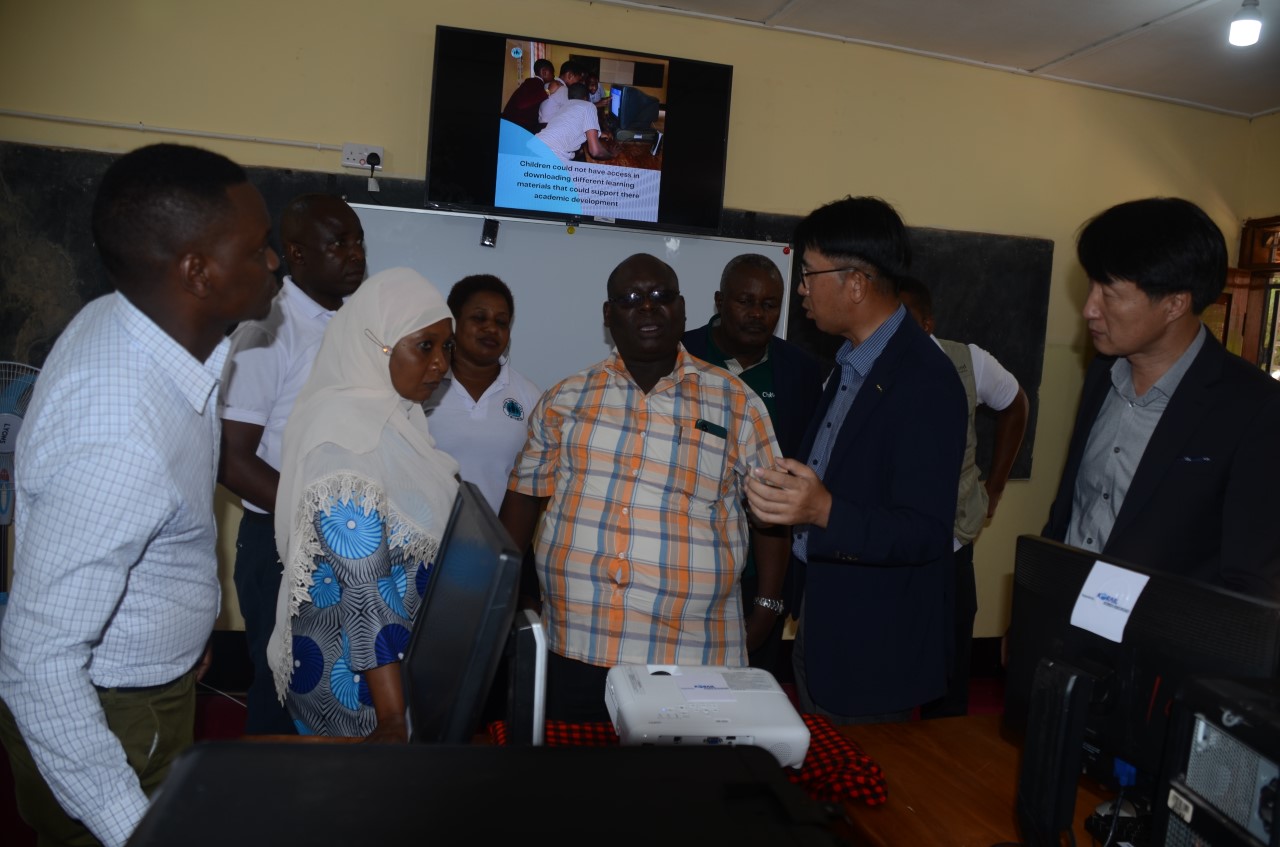 Korea Railroad Corporation ( KORAIL ), through its Cooperate Social Responsibility(CSR) programs in overseas countries, has launched an e-Library project in Tanzania.
The programme, which targets to improve the Tanzanian education system, was unveiled by KORAIL's country director in Tanzania, Seungyoung Lee, at Leena Primary School in Morogoro region, Western part of Dar es Salaam. The project is worth US$14460.
According to Lee, Korea offers a high-quality education due to ICT, which gives students access to resources via video and audio clips.
''Korea targets to share some knowledge in Tanzania to increase the number of Engineers and experts since Korea has invested in various projects, so it needs enough men power," said Mr. Lee.
Mr. Lee further revealed that KORAIL also operates in some East African nations like Rwanda.
On his part, regional academic official Tullo Fundi, on behalf of Morogoro Regional Commissioner ( RC ) Fatuma Mwasa, called upon regional teachers to visit  Leena's e-Library as a party of sharing experience, saying the library is built with modern ICT equipment.
''Regional authority through educational department has launched e-library in primary and secondary schools but not advanced like Leena's Library. We thank you and make it as sustainable support in our country as you have said some regions like Tabora, Dar es Salaam and Dodoma among of projects' beneficiaries," said Tullo Fundi.
Izack Evans, one of the learners at Leena primary school, said the e-Library would simplify the learning process by downloading some formulas in Mathematics and terminologies from various subjects like science and biology.
"We express our gratitude to school management for the improvement of the e-Library because, before school's laboratory had only two computers and it was not easy to access materials situation forced some of the students to get them from their parent's tablets," said the student.
The e-Library has a monitoring camera, a printer, ten sets of computers, and ten tablets.
"These devices are enough because 10 computers will be used for higher classes while tablets will be for pre-primary pupils who will access the same materials in their classes. Another advantage of printers is to enable a pupil to print materials after studying," said Emmanuel Selemani, Leena's school head teacher.
Hellen Nkalang'ango, the school's director, commended the childfund for connecting KORAIL with Leena School and said it was the best collaboration since 2018 thanks to their support, through which the school has received varied assistance in managing its programs.