Stember Urges Biden To Pressure Benin's Talon On Release Of Political Prisoners
By Boris Esono Nwenfor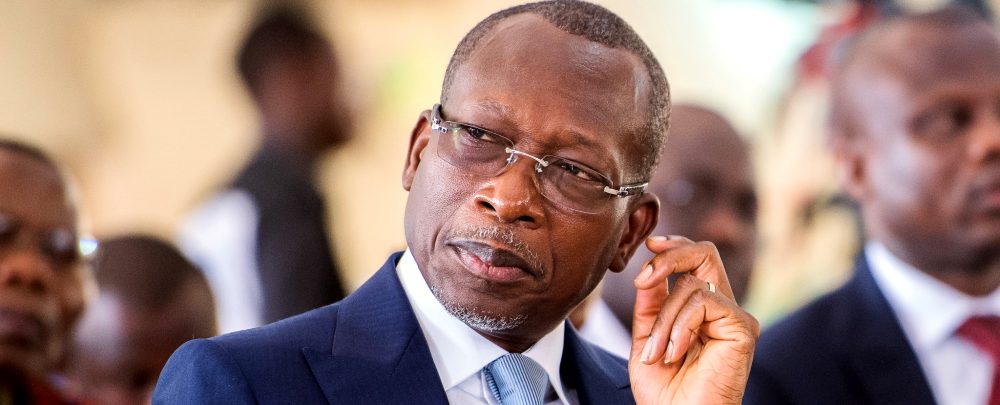 Jonathan P. Stember, President of Gunster Strategies Worldwide has called on the U.S. Administration to heap pressure on the Benin government to release political prisoners still in jail across the country. He was speaking on the heels of the 2022 U.S.-Africa Leaders' Summit in an interview with Peter Clottey of VOA .
Stember says democracy in Benin has taken a significant nosedive following reports of intimidation and harassment of opponents of the administration. He said: "To invite an autocrat that has falsely imprisoned opposition candidates, stifle the opposition is not good for the country nor the region nor the U.S. to come and discuss bilateral trade deals."
Long hailed as a "beacon of democracy," Benin's recent legislative elections—are considered a sham by independent observers. Benin made history in 1991 when it became the first mainland sub-Saharan African country to peacefully vote out an incumbent leader. But critics and political analysts say Benin's reputation as a stable democracy has begun to erode under President Patrice Talon. Though he's been praised for growing Benin's economy and infrastructure, Talon has been widely panned for quashing critics.
After winning a five-year term in 2016, he broke a promise not to run again and pushed through election laws that sidelined opponents or forced them into exile. As a result, of the 19 candidates who planned to run against Talon on Sunday, just two largely unknown figures were deemed eligible.
Journalist: Are you saying that President Talon should not have been invited to participate in this U.S.-Africa Leaders Summit?
Jonathan P. Stember:Yes, I agree wholeheartedly. The U.S. values are the core of this country and we should put them to test, put Talon's feet in the fire and find out the truth about what is happening in his country.
Journalist: Supporters of the president are saying he was legitimately voted for, and Madugu violated the law and that due process was taken and if she was found not guilty, she would have been released. They say it has nothing to do with politics.
Jonathan P. Stember:It is phony and entirely politically motivated. The judge that was part of the trial condemned the charges as being, phony and politically motivated. That judge has since exiled himself to France for fear for his life.
Journalist: After the call, what is next because it appears the president will be here for the U.S.-Africa Leaders' summit?
Jonathan P. Stember: Someone should be accountable. Instead, the U.S. Administration is negotiating bilateral trade deals with a president that has destroyed judicial systems and aims to change the constitution so that he can be a ruler for life. That is what is next, he is going to have a favorable trade deal, change the constitution of his country and become a ruler for life. The U.S. government will agree that is incorrect and wrong.
Journalist: People will deny that democracy in Benin is retrogressing because there were people who challenged the president during elections, and opposition people were allowed to vote contrary to reports.
Jonathan P. Stember:The UN has come out with an opinion and that opinion says the elections were not free and fair. The narrative coming out of Benin is a very powerful opinion from the UN for them to say that the elections were not free and fair.
It is the rule of law to present facts and witnesses; I don't believe that was ever administered in the courts. From what I have read, there were no witnesses, and this is a country that wants to change its constitution so that Talon can be ruler for life.