South Sudan: President Kiir Calls On Country's Armed Groups To Ditch Senseless War
By Deng Machol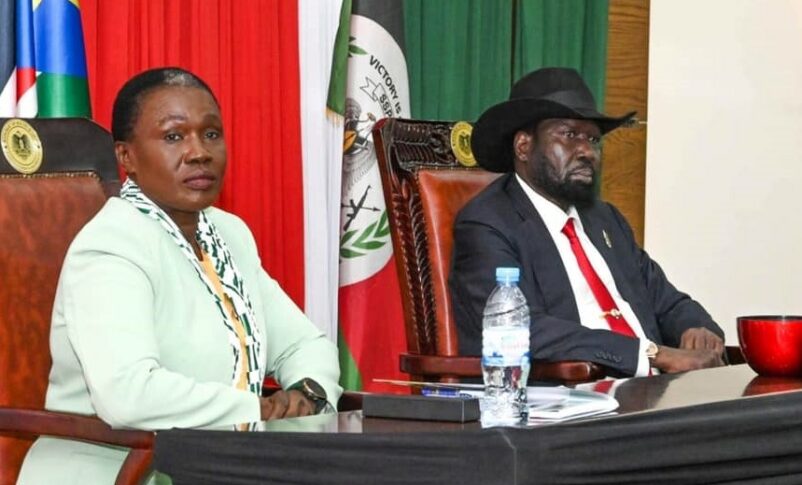 Juba, South Sudan – President Salva Kiir has called on the country's armed groups to renounce rebellion and join dialogue with his regime to resolve their ire.
"Let us all avoid going back to war, we are citizens of this country, all of us have a right to live, so let us avoid senseless war, " said Kiir, adding that war is destructive, halt any chances of development and disrupt the progress but peace brings foreign investors to invest in the country.
Kiir made remarks during the conclusion of the weeklong 8th Command Council meeting of the South Sudan People's Defense Force (SSPDF) in Bilpham military headquarters in Juba, the capital of South Sudan.
The 8th military command council conference was held under the theme, SSPDF building trust, understanding and Implementing the transitional Security Arrangement.
The military Council deliberated on the progress of the implementation of the security arrangement.
"To some of our brothers who are still in the bush, come back home and join the government so that we can bring a sustainable peace in our country. I urge you to put down your guns and resume dialogue on peace," said Kiir in a statement issued by his press office.
According to Kiir, fighting one another is meaningless and even disrupts development and progress so far achieved in the country.
"We need development, we need schools, hospitals and roads," said Kiir.
The peace parties has in September agreed on the extension of the Roadmap for an additional 24 months in order the parties accomplish outstanding tasks in the implementation of the 2018 peace agreement.
"We do not want people to descend into war during elections," he said.
South Sudan descended into a violent civil war in late 2013. Hundreds of thousands of civilians fled their villages and sought protection in and around the bases of the United Nations premises and other sought protection in the conflict-limited States.  They never went home.
Eleven years on from when South Sudan marked its independence and became the youngest country in the world, violence continues in parts of the country.