President Of EXIM Bank Reta Jo Lewis Signs $500 Million Deal With Cote d'Ivoire
By Samuel Ouma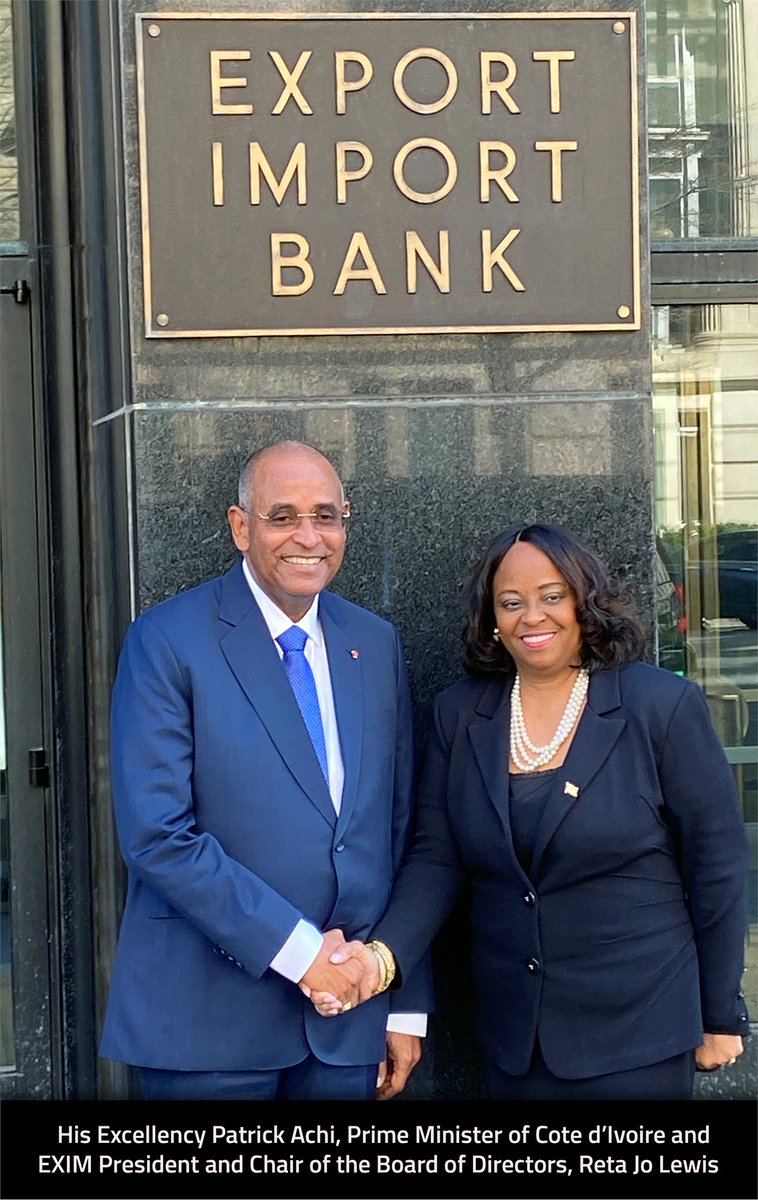 President of the Export-Import Bank of the United States (EXIM) Reta Jo Lewis, on November 4, 2022, signed a $500 million Memorandum of Understanding (MOU) at a ceremony hosted by Cote d'Ivoire Prime Minister Patrick Achi.
The Memorandum of Understanding was signed by Minister of Economy and Finance Adama Coulibaly, alongside government officials and U.S. Ambassador to Cote d'Ivoire Richard Bell.
"The MOU that we signed is further evidence of our shared commitment to strengthening both countries by empowering U.S. businesses to provide Cote d'Ivoire with quality, innovative goods and services, and partner to create economic opportunity and support jobs in Cote d'Ivoire and the United States.
As President and Chair of EXIM with a mission to support U.S. exports, I believe that reliable, American-made products will drive economic growth and enable the Cote d'Ivoire economy to thrive," said Chair Lewis.
Chair Lewis also addressed the Africa Investment Forum, proclaiming a new day for US-Africa relations and describing how she is building on the Biden-Harris Administration's actions and commitments to deepen American engagement and partnerships in Africa over the past year.
She also stated that EXIM is back and eager to form new alliances to advance investment opportunities between the United States and Africa.
A team from the United States that participated in the 2022 Africa Investment Forum was led by her. Others included members from the Development Finance Corporation (DFC), Prosper Africa, and Power Africa.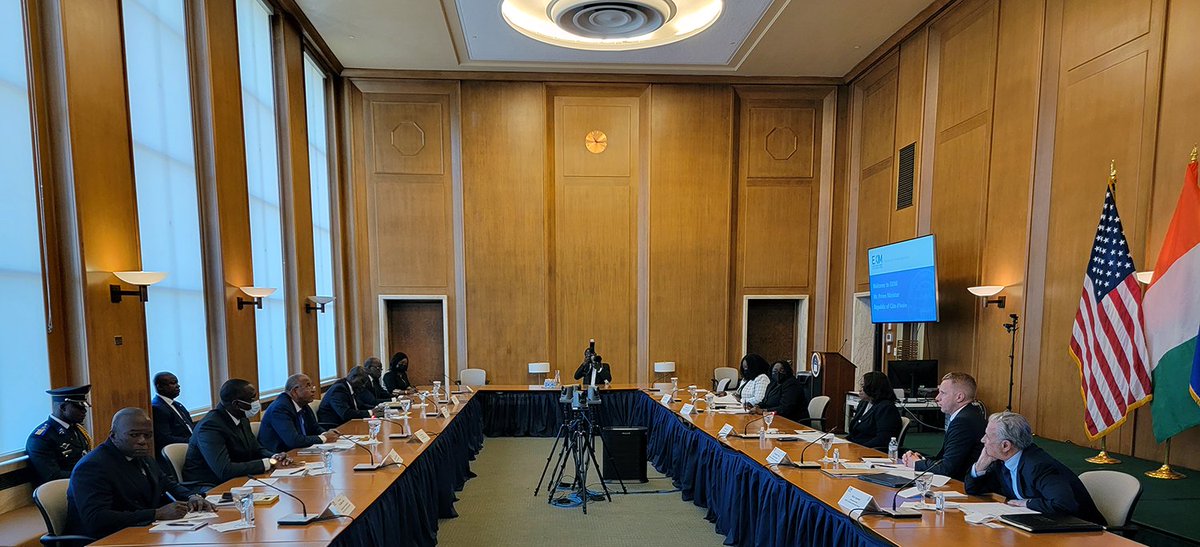 Chair Lewis also held numerous bilateral discussions to explore strategic partnerships to fulfill EXIM's mandate on Sub-Saharan Africa, including with African Development Bank President Akinwumi Adesina and private sector executives from firms representing infrastructure, banking, and energy sectors.
She also met with key representatives from the African Export-Import Bank, Africa Finance Corporation, Trade and Development Bank, and Africa50.