Obasanjo: I Won't Be Threatened Because Of My Favorite Presidential Candidate
By Joshua Samuel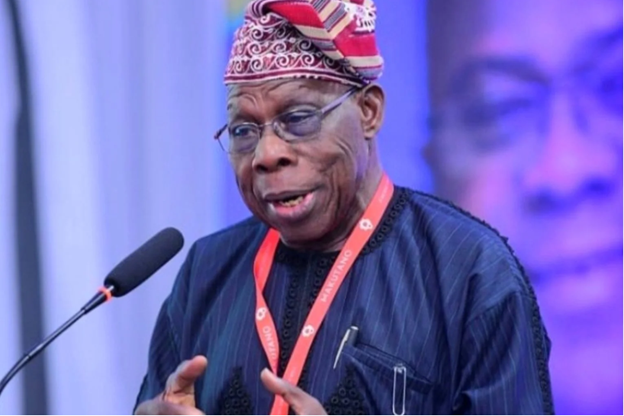 Former President Olusegun Obasanjo has stated that no one can scare him over his selection as a presidential candidate amid rumors that he is endorsing Peter Obi, the Labour Party, LP, flag bearer.
Obasanjo claimed that since he had committed crimes and been imprisoned, no one could make threats against him about his choice of a presidential candidate.
At the Ohanaeze Ndigbo National Secretariat in Enugu State, he made this disclosure. Pa Ayo Adebanjo, the president of Afenifere, and Obi had accompanied Obasanjo on his visit to the Secretariat.
They paid their respects at the Secretariat following the passing of First Republic Aviation Minister Mbazulike Amaechi.
Obasanjo, though, declared: "I bled my blood for this country. I served my country by serving time in prison. Then, with what are you going to terrify or threaten me? The only thing my senior brother (Adebanjo) hasn't done is shed blood, but we'll ignore that. Instead, he has been sent to prison.
According to him, Nigeria's issue is more national than ethnic. The former president bemoaned the lack of a leader with the proper kind of character in Nigeria. "The issue we have in Nigeria is not an ethnic one. The country. And character is, in my opinion, the most crucial quality in a leader.
"If I place my hand on someone, it indicates that in contrast to the other, I sense that there is a merit that will be advantageous to Nigeria," he added.